What do the Leafs really have in Nicolas Aube-Kubel?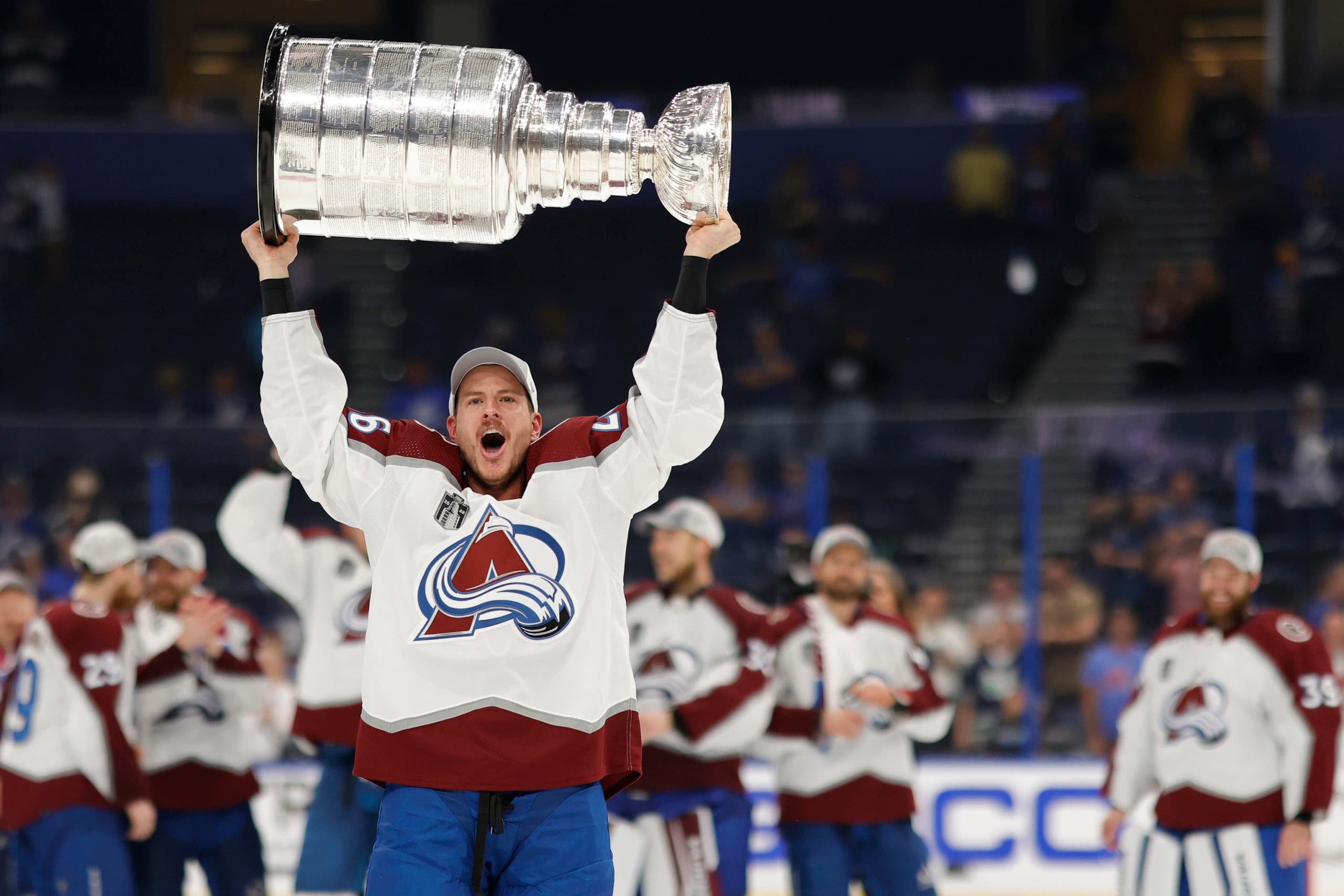 Photo credit:Geoff Burke-USA TODAY Sports
Shortly after free agency opened on July 13, the Toronto Maple Leafs signed newly-minted Stanley Cup champion Nicolas Aube-Kubel to a one-year $1-million contract. The 26-year-old who became infamous in the immediate aftermath of the Colorado Avalanche's Stanley Cup-clinching victory for
denting the Cup
on the way to joining the team picture is an intriguing player who might carve out a spot in the lineup higher than expected.
A second-round pick in 2014 by the Philadelphia Flyers, Aube-Kubel made his NHL debut during the 2018-19 season, playing nine games and not really impacting the score sheet one way or the other. The past three seasons he spent largely in a depth role with the Flyers before being claimed on waivers by Colorado.
As a member of the Avalanche, Aube-Kubel found his game and hit a career high 11 goals and 22 points. He appeared in 67 regular season games and 14 playoff games and for the first time since he'd been drafted, seemingly found a system in which he thrived. To the Leafs' good fortune, Aube-Kubel was not tendered a qualifying offer by Colorado and landed in their lap as a budget pickup in free-agency.
A merciless forechecker and heavy hitter despite his 5'11, 187 pound frame, Aube-Kubel is a feisty player who won't make an impact on the score sheet every night, but will give 110% on every shift in whatever role he's given.
It's easy to imagine Aube-Kubel penciled into a bottom-six role as an energy guy who'll mainly either chip into the slight offensive void left by Ilya Mikheyev on the fourth-line, or partner up with Kampf and Engvall on the shutdown line, but maybe, just maybe, he could be something more. Sheldon Keefe, as we know, is no stranger to blending up some strange line combinations, and the Tavares line is still in need of a winger.
Given Aube-Kubel's skillset, which is somewhat similar on paper (though still young and unproven) to that of Zach Hyman, he could provide the energy that that line has been lacking recently. His lack of finishing ability wouldn't matter as much when lining up with two of the top forwards on the team, and his forechecking prowess and physicality would certainly make for a different mold of player than those who have occupied the second wing position on the second line in the past number of seasons.
Though that's just one option. Realistically, Aube-Kubel is, on paper, better suited for a spot lower in the lineup. He'll never be the engine that drives a line, but he can be the spark that gets the engine going.