What do the new guys bring to the team?
Photo credit:© Andre Ringuette | 2020 Aug 4
The trade deadline has come and gone, and the Leafs have made a few moves to help beef up their roster. While they didn't go for any big names, it was very clear that Kyle Dubas had a very specific need he wanted to improve up front, and that's what he looks to bring in with the acquisitions of Nick Foligno and Riley Nash.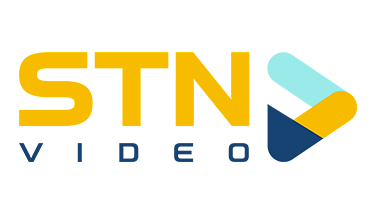 With that, I'm going to dive into both players and what kind of role they can play on the current Leafs team. This won't be evaluations on the trades themselves, but if you want my thoughts in very few words, the Nash trade was sneaky good, and the Foligno trade was a bit of an overpayment, even though I like the player. I won't dive into Rittich because we already have an article on the way for that.
Nick Foligno
At age 33, expecting Foligno to be the power forward he once was would be setting yourself up for a disappoint. He hasn't had more than 20 goals and 35 points since 2016-17, and even then, he only ever had seasons of that calibre three times in his 14 season career, and was mostly the beneficiary of playing with some highly skilled teammates. Foligno won't provide much offensively, and he's not going to drive a line.
That said, one thing Foligno does do is play well defensively. He's not the best play driver, so his shot attempt share and expected goals share are pretty mediocre, but that's because he's more or less a black hole on the ice. The Leafs likely won't get many scoring chances on the ice, but they also aren't going to allow a lot either. Of course, those numbers have slowly gotten worse over the years as he's gotten older, so I wouldn't expect a line to suddenly be good defensively just because he's on there, but he can compliment a good defensive line, like the Engvall line that Keefe seems to be trying to make the shutdown line. Those skills also translate to the penalty kill, so he could be another option for the Leafs in that regard.
He also brings some more physicality to the team, but not so much to an extent that it hurts the team like you see some of the tough guys that go for hits and are otherwise bad at both ends of the ice. He also doesn't rack up penalty minutes doing it, and even uses it to his advantage to draw penalties, as he has a +3 penalty differential this year. You also can't overlook the fact that he was the Blue Jackets captain, so he brings more leadership to the team, and brings that element to the room. It isn't going to make him a better player on the ice, but it's still an important element to a team looking to make a deep run.
As far as his role goes, Foligno will be best suited in the bottom six, even as a part of a shutdown third line that Keefe seems to be trying to make. He played top six minutes in Columbus so he wouldn't be out of place in the top six to be a Zach Hyman lite if it's needed, but there are much better options for the Leafs to put there. He'll also be a welcome addition to the Leafs penalty kill. Knowing Manny Malhotra's tendencies, he'll probably get some looks on the power play as a "net front presence", but Foligno hasn't been super effective on the power play for a few years.
Riley Nash
The year is 2018. The Leafs just had a big Game 3 win in Toronto over the Boston Bruins to get out of the 2-0 series hole, and are now going into Game 4 looking to tie the series before going back to Boston. It's announced before the game that Bergeron is hurt and won't be in tonight, and Riley Nash will be skating in between Pastrnak and Marchand in his place. It should have been an easy win, and yet somehow the Leafs lose 3-1. It's embarrassing that they couldn't beat them without Bergeron, especially with a no name like Riley Nash in his place.
Well, there's a reason why Nash playing in place of Bergeron didn't completely hurt the Bruins in that game. Everything I just said about Foligno, the same goes for Nash, but on steroids. He's one of the best defensive centers in the league, does it in tough competition, and does absolutely nothing to contribute to the team's offense. The same goes to his penalty killing ability. I talked about how Foligno is a guy who compliments a shut down line, Nash is the guy who drives the defense on that shutdown line.
Of course, the biggest concern is going to be his injury, for two reasons. First, we don't quite know how a 31 year old will recover from a knee injury, although his game doesn't exactly need elite skating to be effective. The other reason, and probably more of a concern, is the fact that he won't be back until the playoffs, so the Leafs won't really get much of a test run to see how he fits into the system before the games matter.
On paper, this has the makings to be another really good edition to the bottom six, maybe even see him become an option as the big part of a shutdown line. You could do worse than having him replace Matthews or Tavares if there's an injury (like what the Bruins did with Bergeron), but the Leafs have some better options than that. Like Foligno, he should probably get some looks on the penalty kill, but other than that, he's not going to greatly impact this team, especially beyond their own blueline.
---
With both these moves, it's very clear that Dubas wanted to improve the physicality of the team, but also clean things up even more in the defensive zone, much like what Tampa Bay did with Blake Coleman and Barclay Goodrow. There's a very easy case to be made that he overpaid to make those improvements, but at the end of the day, both these players will be a very good fit on the Leafs.