What exactly will Jack Campbell's next contract look like?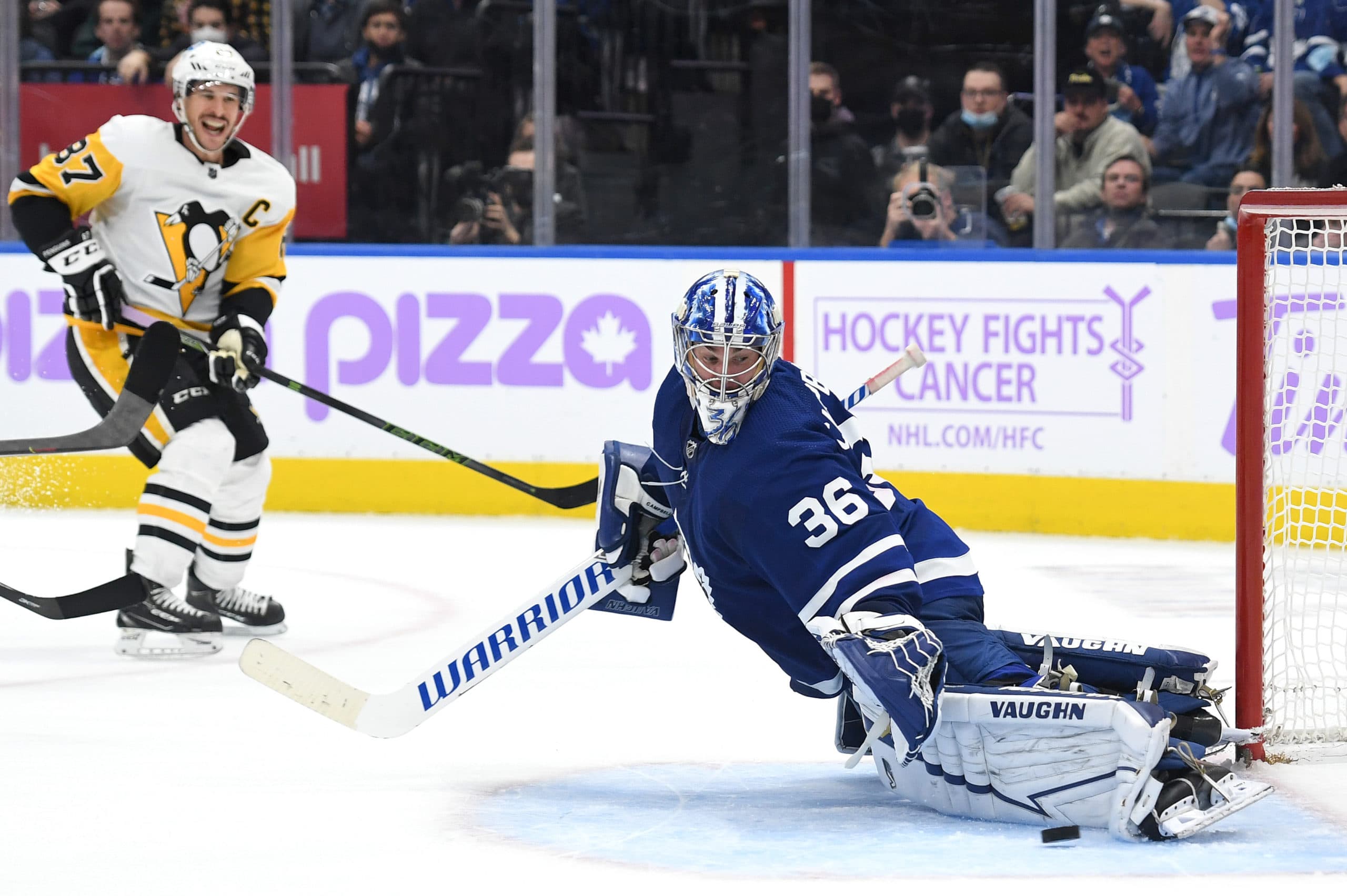 Photo credit:Dan Hamilton-USA TODAY Sports
One of the biggest offseason topics for the Leafs this year is @Jack Campbell's pending UFA status, and whether or not the Leafs can afford to extend him beyond this year. Goalie contracts are always tough to predict, considering how unpredictable the position can be, and even harder to figure out if they'll be worth said deal because, again, it's an unpredictable position.
This is an even bigger case with Campbell, because he has such a unique situation tied to where he is right now. Prior to the 2020-21 season, Campbell had just 64 NHL games to his resume. He's more than likely to double that total in just these past two seasons where he's established himself as a starting goalie, as he's already played in 50 games in that span, and with half of the season still to go, he should get at least 14 more barring injury.
While we've seen plenty of goalies come from out of nowhere to become elite goalies, more often than not, those players are on the younger side. @Juuse Saros and @Andrei Vasilevskiy are pretty good examples of this, with just 79 and 40 games respectively in their career before breaking out as elite starting goalies. But, Saros was 24 going into his breakout season, and Vasilevskiy was 22. Campbell was already 28 when the Leafs acquired him as a backup, and his breakout started after he turned 29.
That makes a huge difference as well when evaluating his contract, because with Saros and Vasilevskiy, we're seeing them build up towards their prime with many good years left in them, while with Campbell, we're potentially looking at the final years of said prime, and he might not be anything close to the level he's been playing at these past two years, even though he'll get paid as such. We haven't seen a goalie have a breakout year this late into their career and establish several years of elite play afterwards since @Tim Thomas, who was already 33 when he became one of the best goalies in the league.
So, with both his lack of experience beforehand and age situation being a unique one, I decided to take a look at some of the goalies signed since 2017 who had comparable stats to Campbell's play in these past two seasons, and tried to see if they came from a similar situation. While I would have liked to use advanced stats to make these comparisons, the reality is that the free agent market is still decided by stats like wins, goals against average, and basic save percentage, so while I included the advanced stats to improve the comparison, I did not use them to find comparables. The only requirement beyond having a comparable two year stretch is that they were a UFA at the end of said stretch, and did not sign an extension during their UFA season. Stats highlighted with green indicate that they are similar to Campbell's stats, while the ones highlighted in yellow are stats that fall in double the range I used for the green ones. Also, since goals saved above expected is the only stat here that isn't a percentage or rate state, when deciding if other goalies stats were comparable to Campbell's, I adjusted Campbell's GSAx to the number of games played of the other goalie.
Now that that's all out of the way, here is what we have to work with for comparables.
So, the easiest way to go about this now is to figure out the average contract from these comparables, which averages out to a $3,275,000 AAV for 3.44 years, so three years if we're rounding. If you feel like the cheaper deals weight it down, the median contract is a $3,333,333 AAV for three years, so not much different.
If we want to take this a step further, we can start looking at goalies in comparable situations, and cut out @Tuukka Rask, @Curtis McElhinney, and @Peter Budaj. If we look at contracts comparable to Campbell's situation in either age or prior games played, we're looking at an average of $4,358,333.33 AAV for 4.33 years, and a median contract with a $4,583,333.5 AAV for four years, so an increase of just over $1 million and an extra year in both cases.
Still feels a bit too cheap considering the numbers tossed around by insiders? Then let's narrow it down to goalies with both a similar age and prior games played as Campbell, which leaves us with @Philipp Grubauer, @Antti Raanta, and @Carter Hutton. Do that, and we end up with a $3,025,000 AAV and four years.
And, for the final step, let's look at the two of those three, Grubauer and Raanta, who became starters during the two year span the stats were tracked. The contract is now a $5,075,000 AAV for four or five years. Based on the rumours we've heard, that seems like the likeliest of the contracts that have come up, especially if he carries this play for the rest of the season and wins any awards for it. Heck, if he gets a Vezina, he likely adds another million to that (for the record, only Rask, Grubauer, and @Robin Lehner got Vezina nominees during their two year stretches, although none of them won.
Now, the other question, do the Leafs actually want to sign Campbell to this deal. A lack of a prior sample size already makes it a slight concern to sign him to a pricey, long term deal, and being his 30s makes it especially risky. Also, goaltending is voodoo, and one day Campbell can just stop being good, much like he randomly just became good. Still, let's look at how all his comparables did after signing those respective deals.
Yeah, it's not exactly a pretty group to look at. Obviously the players closer to the top are dealing with smaller sample sizes, but when the best case scenarios are Raanta and @Ben Bishop, who while good had to deal with their fair share of injures, it's not a group that screams "I want to lock a goalie like this up to long term". Goaltending is impossible to predict, so maybe Campbell does end up being like the elusive Thomas comparison, but it's more likely that his lack of a sample size comes back to haunt the Leafs slightly if they invest long term.
But, at the same time, there's more than just the performance, as it is very well known the kind of attitude he brings to the dressing room, so getting rid of that specifically for the money isn't probably going to sit well with the rest of the Leafs (although it would be a spectacular time to direct it at the contracts of the big four if one of them doesn't like the move).
If you want to be safe, maybe you throw $5-6 million a year at Campbell for a two year deal to see if he can keep up this play beyond this season, but unless Campbell really, really, really loves the boys and doesn't care about the money, that probably won't happen. This is his big chance to make bank in free agency (just like @Zach Hyman last season), and when you can make that money per year for a guaranteed three years more, you're probably going to take it.
So, either you move out some money to make it work (right now @Petr Mrazek and @Nick Ritchie seem like the likely candidates), or you just forget about that inevitable problem, have fun this season, enjoy Campbell's elite goaltending, and hope that the Leafs go on a deep run before losing him in the offseason. Sound fun?
All contract info courtesy of PuckPedia
All standard NHL stats courtesy of NHL.com
All advanced NHL stats courtesy of Evolving Hockey.