What NHL 22 could be, and what it actually is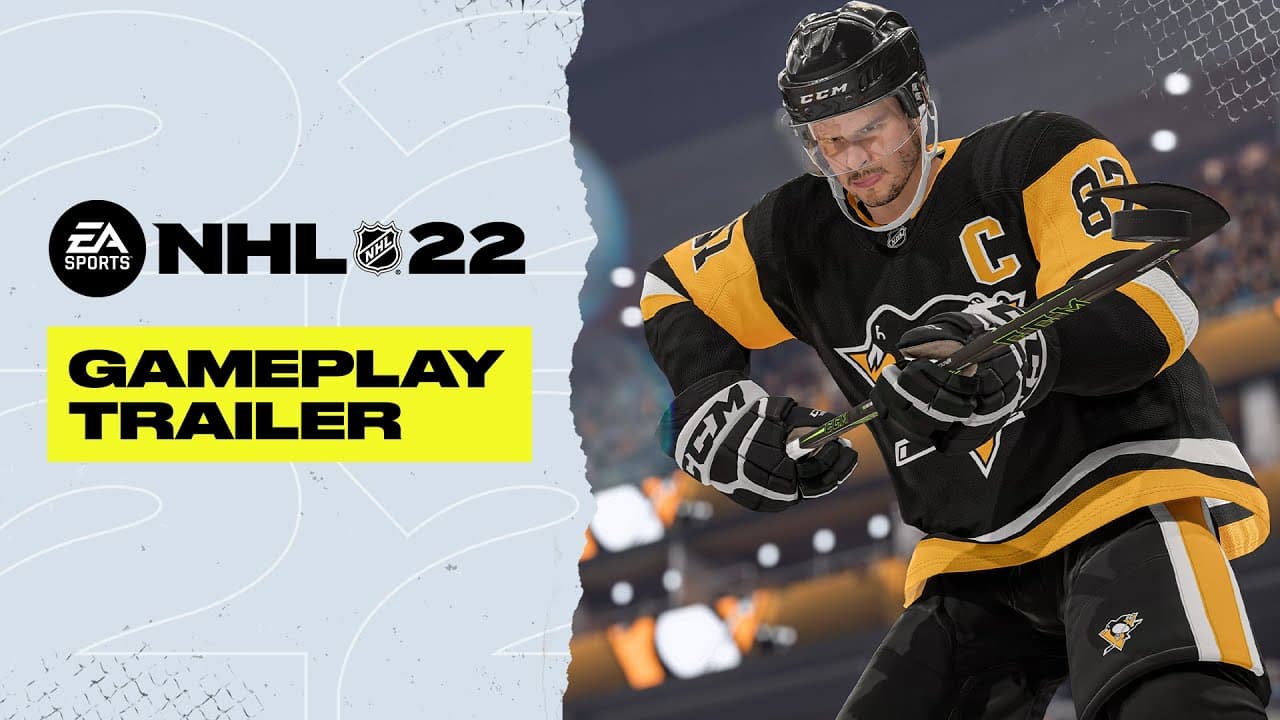 Photo credit:EA Sports
The NHL video games have always been a huge staple in my life. Playing hockey as a kid, the game always brought out the fun in the sport. Being a teenager, I can vividly remember staying up late to play NHL 14 with some friends and absolutely loving it.
Every skill move that players had back then was in the game. You wanted to do the Forsberg on a breakaway? It was there. Toe drags? You had those too. Literally everything was in the game, and that was back in 2014.
I think we can agree that the graphics are now better, the arenas look more realistic, as do the players — but that's it. There's also the new game modes like World of Chel, NHL Three's and HUT Rush, however it doesn't fix the games biggest problems.
If I could look back in the last ten years, EA Sports has put out three solid NHL games and those were NHL 13, NHL 14, and NHL 15. Nothing else comes close to how great those games were.
Fast forward to NHL 22, and the game looks eerily similar.
My problems with NHL 22 — from the trailer
The biggest change in NHL 22 is EA switching the game over to the new Frostbite engine, which actually isn't even new. FIFA 17 was the first EA Sports game to switch over to the engine back in 2016. Madden then followed suit by beginning to use the engine in 2017.
Five years later, and NHL is now switching over to Frostbite. What took so long?
It could be that games like FIFA and Madden were bringing in much more money at the time, or maybe it was because the NHL game hasn't brought in enough money overall. I really have no idea why it took so long and it's not fair for me to speculate. However, I can critique and give my own opinions.
"With breakthrough visual detail in every hit, deke, and shot, improvements can be seen on a macro and micro level." Said David Pritchett, the Senior Presentation Designer for NHL 22.
There are no improvements that I see. If anything, the smallest of small changes have been made. Everything from the hitting, shooting, skating and how the players move looks similar to every other NHL game dating back to NHL 13. I don't see how this game is any different.
It does, however, look like the frequent and unrealistic tripping penalties may finally be gone from the game, which is a good sign. We don't really have enough evidence from the trailer to say that officially, but that's what it looks like with players' sticks now wrapping around other players. That's a more realistic part of the game now.
For myself, the biggest improvement that EA Sports needed to make was AI movement. The way players skate, shoot, and hit is very important to the authenticity of the game. You could make the graphics as amazing as possible, but if the players don't move realistically, it's not enjoyable.
From the gameplay within the trailer, it doesn't look like the Frostbite engine addresses any of those issues.
As you can see in the image to the left, the Vancouver Canucks have a five-on-three power play and the St. Louis Blues' players who are defending it are nowhere near the puck.
This is what I mean in terms of making it more realistic. If the AI isn't playing properly, it ruins the enjoyment of the game and other users will be able to win games with ease.
It's encouraging to see EA Sports add 'Superstar X-Factors', which are boosters that you can add to players to have them play better in certain scenarios. They've also introduced new 'Advanced Reality UI' that will make the game more visibly pleasing with graphics in the penalty box, on the ice and possibly in other places.
However, that's about it.
Like I addressed earlier, it could have the best graphics of any game on the planet, but it has to run smooth and look real.
We'll have to wait and see if there are any new game modes or any improvements to existing game modes, but for now, this game doesn't look anything different from their past games. There are some minor improvements to the game, yet nothing that makes me jump out of my seat.
I want this game to be good, because it can be. The more people you have that'll play it, the bigger the sport can grow. It's possible because it happens with games like FIFA. It's a massive game and maybe that's because of the huge fan base, but the game continues to grow.
Right now, though, for NHL, it doesn't look anywhere close to being a game that I would want to purchase and play in my spare time as it looks like the same game for the eighth-straight year. I could be wrong, and I'm really hoping I am because it could be an incredible game.