Nick Robertson's injury leads to a change of direction for the Marlies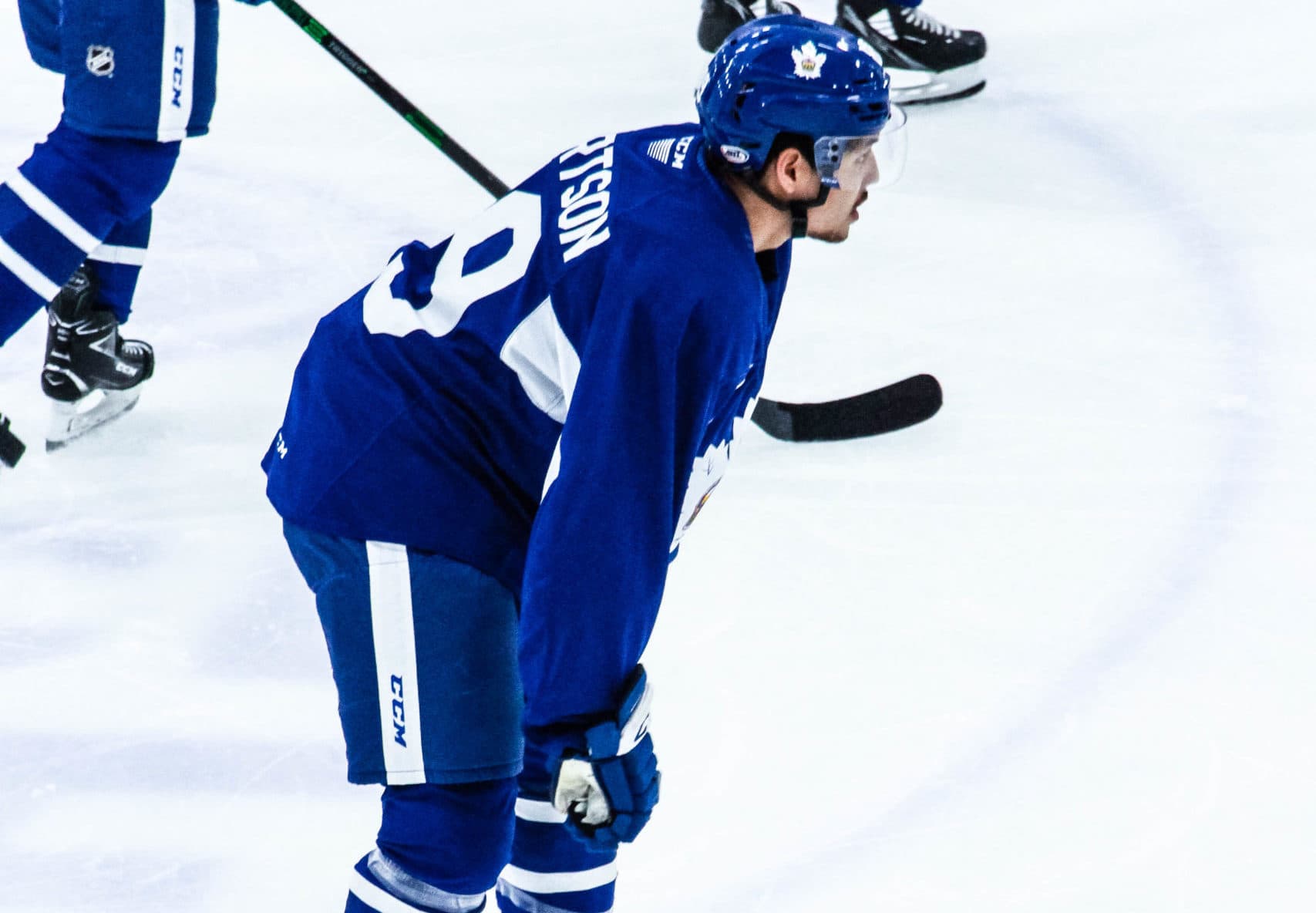 Photo credit:Nick Barden
The Toronto Marlies were getting ready for a new and successful season with Nick Robertson in the lineup. But there was an unfortunate bump in that road as the 20-year-old landed awkwardly on his right leg in Sunday's game against Manitoba.
Although he's only 20-years-old, Robertson had expectations for himself coming into a new season.
"I think last year with injuries, no fans, first year in pro, and playing in the American League and NHL, it's definitely a new experience for me." Said Robertson during Leafs training camp in September. "Now, being 20, I have that experience, and I'm just looking forward to carrying it to hopefully a full normal year and kind of get back to getting routines and everything being normal as well."
Now, he's back on the injured list, which is a blow for the 20-year-old. This was a season where Robertson showed his potential at pro-level hockey. He'll get that chance when he returns to the lineup, but that won't be for a while.
In terms of his injury, though, could this hurt his development in the future?
"No, not at all." Said Marlies head coach, Greg Moore, after Tuesday's practice. "Because of all the things that we've talked about, in terms of who he is and what his process is — you have athletes that kind of, shut it down and take injuries as 'time off' almost. He's [Robertson] not that guy. He's going to be fully engaged every day, he's gonna work any part of his body that's still able to stay strong and he's gonna keep working on his mindset and his game and study video."
Robertson had two assists and five shots on goal in his first game of the season with the Marlies. It was a great start to his second year in the AHL.
If you remember back to Leafs development camp, Hayley Wickenheiser said Robertson sometimes needs to dial it back. But we know that's not in his DNA. And with an injury like this, I expect the 20-year-old is looking to return to the lineup as strong as ever.
"He's going to be huge loss for us," said Filip Král, who found out about Robertson's timeline during the media scrum on Tuesday. "I think he'll be back better than he is right now. He'll battle through and it's gonna help him if he goes through this, he'll be stronger for sure."
It may be hard for him right now, but this will likely be a huge stepping stone in the 20-year-old's career.
"You feel for Nick. It's tough luck for him." Said Leafs' head coach, Sheldon Keefe, to the media on Tuesday. "It's very unfortunate, so you feel for him. A guy that works as hard as he does and is commited as he is. It's tough to see that happen, but I also know because of how hard he works and the commitment that he has that if anybody is gonna work their way through that and bounce back, he's gonna do that."
It's a massive bump in the road for Robertson, but also a loss for the Marlies. The 20-year-old was a part of Toronto's top line with Kirill Semyonov and Josh Ho-Sang. But now, it's an opportunity for another player to get a chance.
One of those players is Jeremy McKenna.
It was a bit of a surprise to see McKenna get sent to the Newfoundland Growlers during Marlies' camp. But with the number of wingers Toronto had, something like this was expected.
McKenna now has the chance to come in and show he belongs at the AHL level, which is something he did last season. Whether it happens is yet to be seen, but an injury allows another player to stand out.
It'll be interesting to see where Moore places McKenna, and it'll also be fascinating to see how Robertson plays once he returns.