The Chronicles of Rittich: What does Big Save Dave bring to the Leafs?
Photo credit:© Dan Hamilton-USA TODAY Sports
Is there any flashier acquisition than a backup goaltender? I mean, it seems like only last year the Leafs picked up a backup goaltender as a throw in when acquiring @Kyle Clifford. I can't quite remember how that worked out.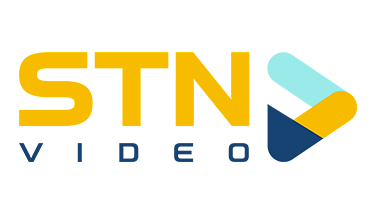 That's not to say @David Rittich will be the next @Jack Campbell. In fact, David Rittich is decidedly not Jack Campbell. For one, he's younger. He's also played a lot more, having two seasons already in his career where he's started the majority of the games for his team. He lacks the upside of Jack Campbell, but his lack of flash and steady presence isn't a bad 1B to the goaltending tandem for the remainder of this season, and a solid option behind @Frederik Andersen in the playoffs as he slips back into the tandem role with Campbell in May. Rittich is a pretty good safety net, and he could be an affordable tandem option with Campbell heading into next season as well, that the Leafs will start auditioning him for.
Big Save Dave by the Numbers
The most important place to start is with dissecting his .904 save percentage, which might be decidedly worse now that his percentage inflating team is one he'll no longer face…
Opponent
GP
W
SV
SV%
GAA
SO
Edmonton Oilers
2
0
30
0.882
2.67
0
Montreal Canadiens
1
0
17
0.81
4
0
Ottawa Senators
4
2
107
0.884
3.97
0
Toronto Maple Leafs
4
1
128
0.941
2.06
1
Vancouver Canucks
1
0
4
1
0
0
Winnipeg Jets
3
1
52
0.897
2.61
0
via hockey-reference.com
It would be nice to see him have better numbers against some of those other teams, but he was also playing on a lottery bound Flames team, and we can at least hope that there will be somewhat of a bump that will make him respectable against the Jets, Senators, and Oilers. As for the Habs, that doesn't bode particularly well against a potential first round opponent, but that's also based on one terrible game that I'm sure all the Flames players would like to forget.
Season
Age
GP
GS
W
SV%
SO
MIN
QS
QS%
RBS
GSAA
adjGAA
2016-17
24
1
0
0
0.900
0
20
0
0
3.00
2017-18
25
21
16
8
0.904
0
1008
10
0.625
3
-4.1
3.15
2018-19
26
45
42
27
0.911
1
2503
26
0.619
8
1.7
2.78
2019-20
27
48
48
24
0.907
2
2792
24
0.500
7
-4.4
3.16
2020-21
28
15
12
4
0.904
1
745
6
0.500
2
-1.6
3.14
Career
130
118
63
0.908
4
7068
66
0.559
20
-12.3
3.02
via hockey-reference.com
Career wise, David Rittich truly is a case study in being consistently good enough. His quality starts are somewhat underwhelming, but his really bad starts are somewhat manageable. Rittich's GSAA generally falls on the wrong side of 0, but for an affordable backup that is more tolerable than seeing those numbers on your $5M starter. There's definitely a lot of hope that a better Leafs team gives RIttich a chance to see his numbers improve. Generally, the hope should be that it's possible for Rittich to return to his 2018-19 form.
All Situations
5v5
PK
Sv%
0.904
0.917
0.825
HDSV%
0.828
0.831
0.917
GSAA
-1.58
-0.43
-1.4
via naturalstattrick.com
All of these numbers are better than Freddie Andersen, though we have to remember that Andersen was playing hurt, and Rittich padded his numbers against the Leafs. Obviously Jack Campbell is far and away the hot hand here, but it's worth noting that Rittich wasn't far off of Campbell's numbers for HDSV%.
So what is the reality for Rittich? I think the Leafs would like to make this a longer term relationship than just a rental situation. If Rittich puts together a solid audition for the Leafs in the next month, his consistency could make him a potential fit behind Jack Campbell, who has certainly made a case for the starter job next season. Andersen, whether he's good or bad in his remaining appearances for the Leafs will likely price himself out of Toronto, and honestly, if Rittich sees himself as a $2.75M goaltender, he's quite possibly priced himself out of Toronto as well.
Rittich, having played on the Flames is eligible to join the Leafs immediately, and it doesn't sound like he'll be sitting on the bench tonight behind Campbell, but given the back to back situation, he could get the opportunity to face his former club Tuesday night, when the Leafs host the Flames. I'd argue that might be a bit tough to throw him in having never practiced with the Leafs, and facing a team that has been shooting on him in practice for the past four years, but maybe it's best to not overthink it and just let it happen. Rittich is hear to give Campbell a break, and for now, the Flames are the only team that haven't scored in a game against Big Save Dave.