What's the best possible roster of players who played for both Toronto and Chicago?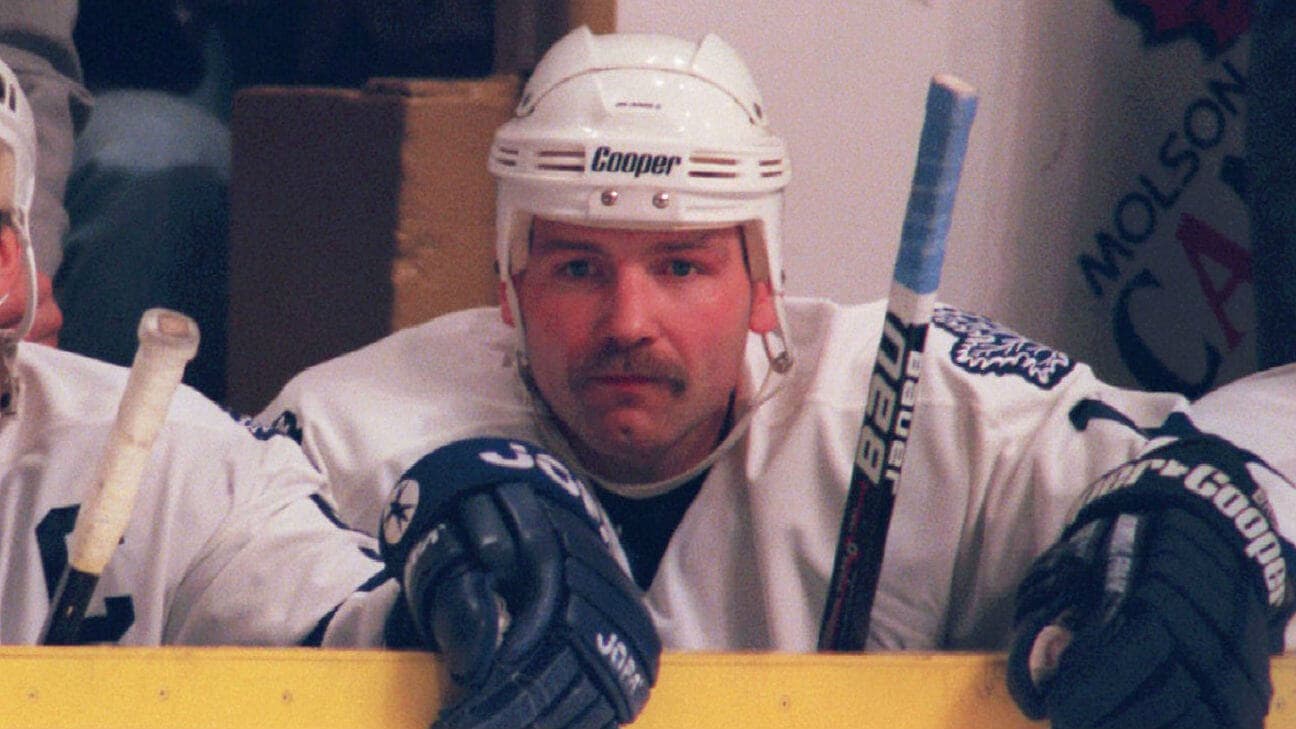 With the rising popularity of puckdoku and grid trivia, more people than ever are thinking about players who have laced it up for multiple teams. For the Toronto Maple Leafs it's no different, especially since the franchise has a shockingly small number of players who spent their entire career in the blue and white.
So the question then becomes what's the best 20 player roster that can be created between the shared alumni of the Toronto Maple Leafs and a second team? This month we'll be taking a look at what these combined rosters look like, today we have Original Six rival, the Chicago Blackhawks.
Forwards
Harry Watson – Max Bentley – Babe Dye

Wendel Clark – Doug Gilmour – Rick Vaive

Bert Olmstead – Eddie Olczyk – Steve Thomas

Doc Romnes – Yanic Perreault – Tod Sloan
The top line of Watson, Bentley, Dye provides three Hall of Famers who combine for a stunning nine Stanley Cups, led by five from Watson alone. Bentley also adds a Hart Trophy and Lady Byng to the team's trophy cabinet while Dye led the league in goals four times during his career, decades before the Rocket Richard trophy was created. 
Our second line comes as a who's who of Toronto Maple Leafs legends with each of Clark, Gilmour and Vaive spending time as captains for the club. Vaive's elite goalscoring mixed with Gilmour's Hall of Fame playmaking prowess and Clark's power forward feistiness gives the team the kind of sniper, playmaker, power forward line that seems pulled out of a video game.
The third line provides three spark plugs that are just as likely to score on you as they are to knock you out. Led by Hall of Famer Bert Olmstead alongside Eddie Olczyk and Steve Thomas, the three combined for over 2300 points and 3000 PIMs across their careers.
Finally, bringing up the fourth line is elite faceoff man and two-way centre Yanic Perrault between Lady Byng winner Doc Romnes and Hart runner-up Tod Sloan. 
Defence
Phil Housley – Pierre Pilote

Allan Stanley – Bryan Berard

Bryan McCabe – Dave Manson
On the top pairing for this team are two of the greatest defenceman to ever play the sport, and even though they only played for the Maple Leafs for a combined 70 games (including only one regular season game for Housley), that's all that's needed to crack this roster. Each of Housley and Pilote have made the Hall of Fame, with Pilote also adding a Stanley Cup, three Norris Trophies, and eight year-end All Star selections to the pairings resume. While Housley never won the Cup or Norris, and had only a single year-end All Star selection, his 1232 points make him the fourth highest scoring defenceman in NHL history.
Another Hall of Famer and four time cup winner leads our second line as Allan Stanley partners up with Calder and Masterton winner Bryan Berard. Then rounding out the defence is the hard hitting duo of Bryan McCabe and Dave Manson. Manson's long career and heavyweight fighting record are responsible for just barely bumping Jake McCabe off the roster and robbing us of the elusive McCabe-McCabe pairing.
Goaltending
Hall of Famer Ed Belfour starts in net for our team, with the legendary goalie winning two Vezina's while playing with Chicago and even getting nominated for another Vezina during a late-career stop in Toronto. Balfour's career also includes a cup win, four Jennings Trophies and the fifth most wins in NHL history.
Backing him up is Harry Lumley, the Hall of Fame goaltender who has played for five original six teams and thus become a mainstay in this series and a favourite of grid trivia players everywhere.
Just Missed the Cut
Todd Gill, Sergei Berezin, Jake McCabe, Bill Thoms, Steve Sullivan, Kris Versteeg, Al Rollins