What's the best possible roster of players who played for both Toronto and Boston?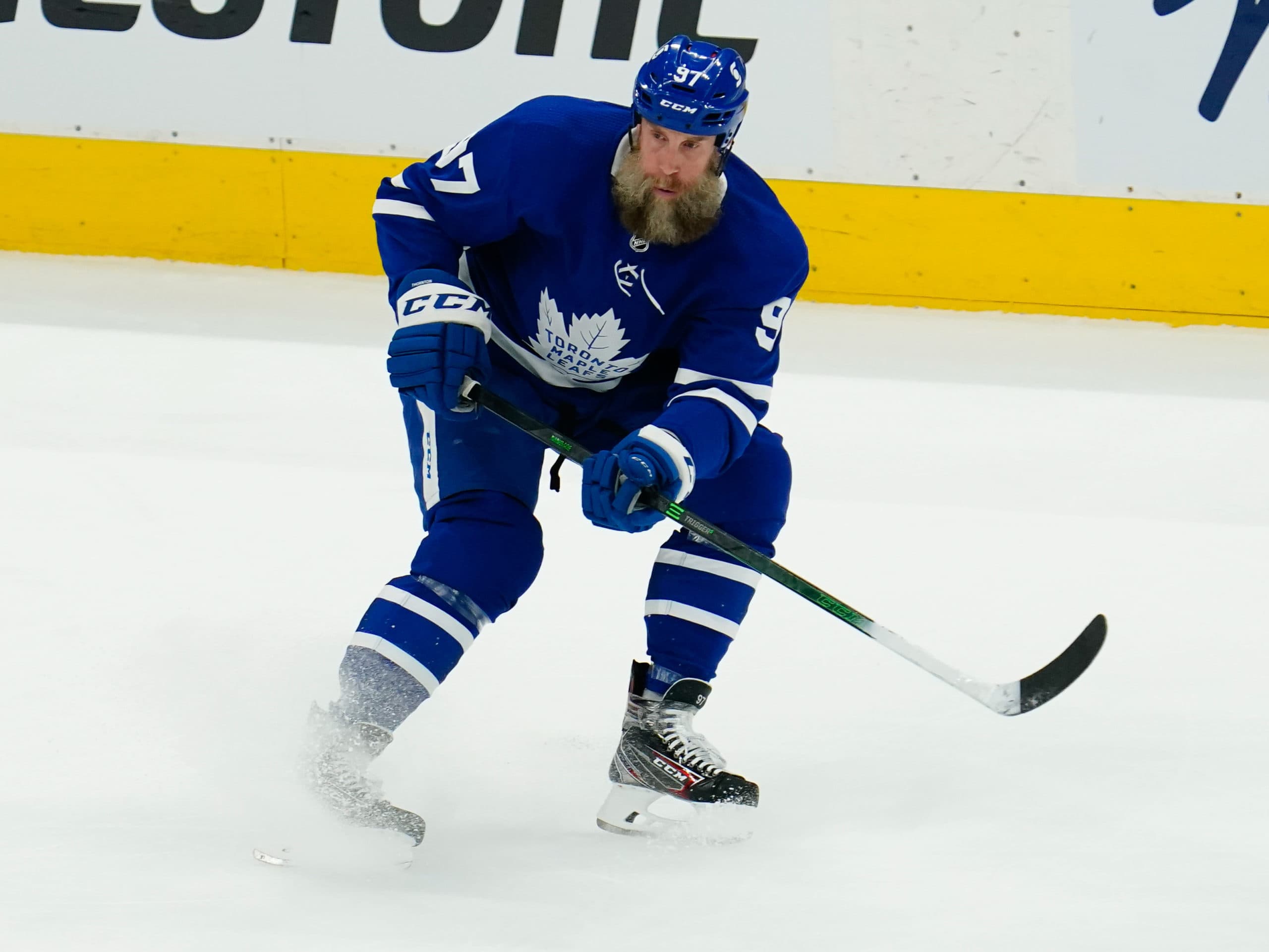 Photo credit:John E. Sokolowski-USA TODAY Sports
With the rising popularity of Puckdoku and grid trivia, more people than ever are thinking about players who have laced it up for multiple teams. For the Toronto Maple Leafs, it's no different, especially since the franchise has a shockingly small number of players who spent their entire career in the blue and white.
So the question then becomes what's the best 20 player roster that can be created between the shared alumni of the Toronto Maple Leafs and a second team? This month we'll be taking a look at what these combined rosters look like, today we have Original Six rival, the Boston Bruins.
Forwards
Dave Andreychuk – Joe Thornton – Phil Kessel

Busher Jackson – Jason Allison – Ron Stewart
Eddie Shack – Bill Derlago – J.P. Parise

Joe Klukay – Mike Krushelnyski – Al Secord
Our team is headlined by future Hall of Famer Joe Thornton centering the top line. Though he was well past his prime when he joined the Toronto Maple Leafs for his age-41 season, the former Hart Trophy winner was one of the most dominant power forwards of his generation. On his left wing is Hall of Famer Dave Andreychuk, who had his own short stint with Boston while chasing a Cup near the end of his career before finally winning one with Tampa Bay. Finally on the right side is the all-time iron man, and three time cup winner Phil Kessel.
Hall of Famer Busher Jackson leads our second line, playing alongside the speedy Jason Allison, who received both Hart and Selke votes throughout his career before injuries cut it short at only 30 years old. Rounding out the line is right winger Ron Stewart, who won three Cups with the Maple Leafs as part of their 1960's dynasty.
Eddie Shack, another member of the 60's dynasty, plays wing on our third line with J.P. Parise, who barely makes our list after playing only a single game with the Maple Leafs and 21 with Boston as part of a 890 game NHL career. Four-time 30 goal scorer Bill Derlago centres the two.
Centring the fourth line is Mike Mrushelynski, a physical two-way forward who scored nearly 600 points over his NHL career while killing penalties and dropping the gloves. On his wings are four-time Cup winner Joe Klukay and sniper Al Secord whose career shooting percentage of 16.8 is one of the highest in NHL history, culminating with him scoring 54 goals in 1982/1983.
Defence
Brian Leetch – Allan Stanley

Leo Boivin – Fern Flaman

Babe Pratt – Tomas Kaberle
Though he's best known as a New York Ranger, Brian Leetch makes our team thanks to a combined 76 games in Toronto and Boston at the end of his career. Considered one of the greatest blueliners of all time, Leetch is partnered with Hall of Famer and three-time second team All-Star Allan Stanley.
Another two Hall of Famers continue to bolster our blueline with Leo Boivin and Fern Flaman making up the second pairing. The two combined for over 2500 PIMs and 500 points over their career, making lives difficult for opposing forwards.
Lastly, at the bottom of our lineup is Hall of Famer and Hart Trophy winner Babe Pratt, playing alongside Tomas Kaberle, who quarterbacked the Maple Leafs defence for over a decade before winning a cup with Boston.
Goaltending
Jacques Plante
Terry Sawchuk
Two of the greatest to ever do it stand between the pipes of this team, with Jacques Plante edging out Terry Sawchuk as the team's starter. Between the two, these Hall of Famers are responsible for 11 Vezinas, 10 Stanley Cup rings, and 14 year-end All-Star teams. On a list of greatest goalies of all time, Plante and Sawchuk are among two of the first names mentioned by any hockey fan.
Just Missed the Cut
Murray Oliver, Tom Fergus, Al Iafrate, Bryan Berard, Sprague Cleghorn, Bernie Parent, Felix Potvin