Which teams does Matthews love to play against?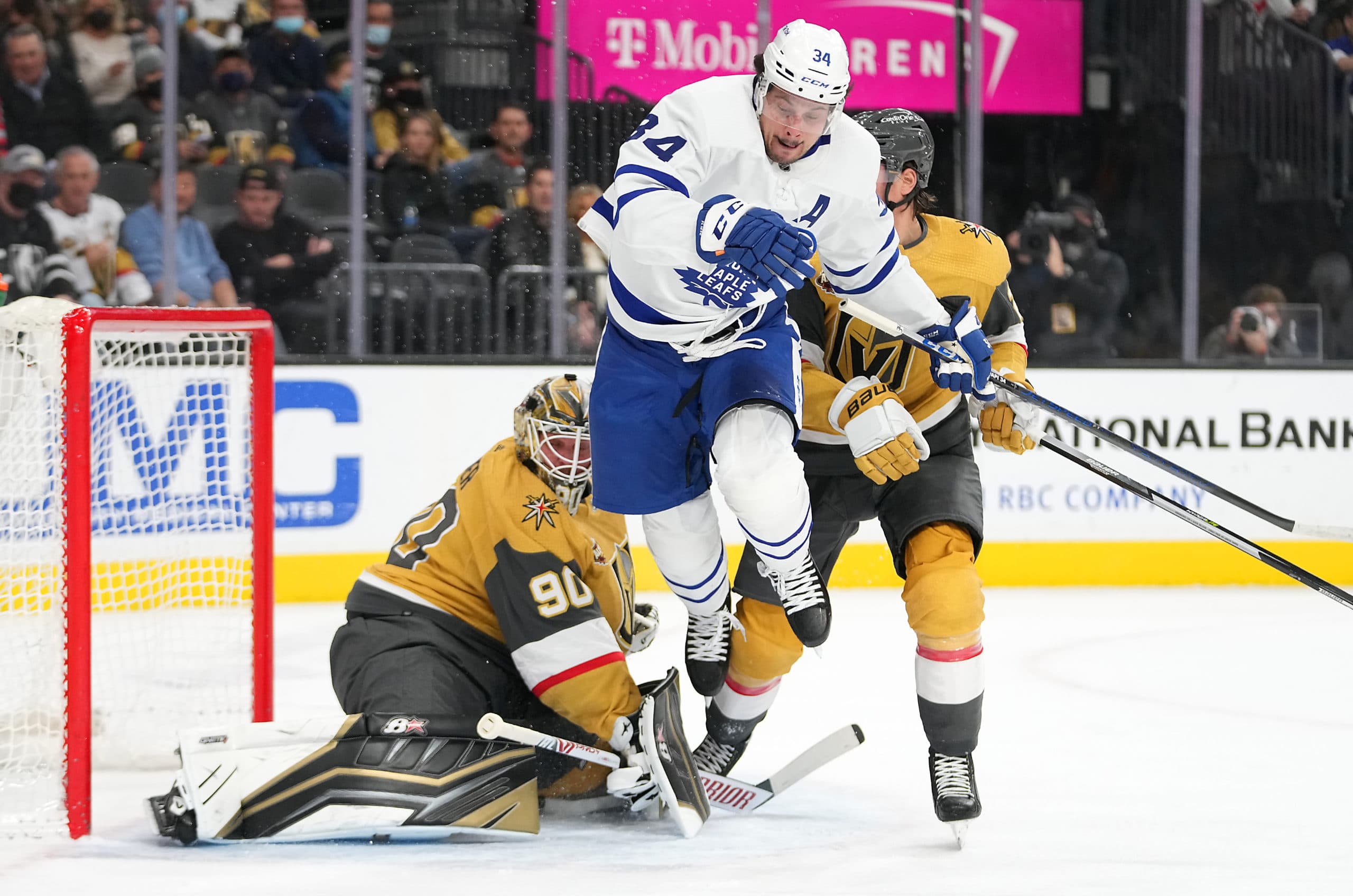 Photo credit:Stephen R. Sylvanie-USA TODAY Sports
I think it's safe to say that no one expected Auston Matthews to be as good as he has been in his NHL career. An excellent first line center, sure, but to consistently be one of the best goal scorers in the NHL and make a competitive run for best player in the league is not something even the most optimistic Leafs fan dreamed of, but here we are.
We're almost six seasons into his career, and we've watched him absolutely take over in some games, and against some teams. But which teams does he love to play against the most? Let's dive in.
Ottawa Senators
What better place to start than to where Matthews first took the league by storm. You all know about his four goal game against the Senators in his NHL debut, and he has not let up, as the Sens are the only team that he's put up 20 goals and the second he's put up 30 points against in his career with a whopping 23 goals and 39 points in 25 games. Sure, he's played the most games against them, and they've been bad almost the entire time in his career, but that's why he loves to play them. On top of the four goal game, he had another hat trick against them last season, and that's without even putting up any points against them this season.
Montreal Canadiens
If you include playoff totals, his numbers go down a little bit, especially goals, but in 24 regular season games against the Canadiens, he has 19 goals and 31 points, with 14 of those points coming last season in the 10 games they played against one another. He's scored his fair share of highlight reel goals against them as well, including his infamous end to end goal in his sophomore season, and while it sucks that he didn't have a performance like that in the playoffs last season, he's still made them pay for a majority of his career.
New Jersey Devils
The Devils are Matthews' most recent victim, as a home and home last week saw Matthews pot four goals, including a hat trick amidst a 4-2 comeback win on the first night. The Devils are one of two teams that Matthews has more than a goal per game against, and the only he's played at least 10 games against, as he has 12 goals and 19 points in 11 games, including another hat trick two seasons ago, the first since his debut. Sure, the Devils have been pretty bad for Matthews entire career, but considering how those 11 games have been spread out over 373, the fact that he lights them up regardless says a lot.
Vegas Golden Knights
Were you wondering who the other team Matthews has more than a goal per game against? Surprisingly, it's the Vegas Golden Knights, a franchise that, unlike the rest of this list, has been really good for the entirety of his career. In seven games against Vegas, Matthews has 8 goals and 10 points, and it's come with some consistency too. He hasn't scored in two of those seven games, has one goal in two of them, and two goals in three of them.
San Jose Sharks
Speaking of consistency, there is no one Matthews has been more consistent against than the San Jose Sharks. Or at least, he was consistent until the start of the season. That's because for the first time in franchise history, the Sharks finally did not allow Matthews to score against them, after Matthews had at least one goal in each of his first seven against the Sharks. He managed to get one in San Jose later in the season, and had another game with two earlier in the season, so he ends up with nine goals and 12 points in nine games against the Sharks, which isn't bad for a team that was good for his first few seasons there, including a conference finals appearance in 2019.
Chicago Blackhawks
From a pure points per game perspective, no one gets lit up by Matthews more than the Blackhawks. In 10 games against them in his career, Matthews has six goals and 17 points against them, and it doesn't take a math whiz to know that that means he has a 1.7 points per game. If he played a full season against just the Blackhawks, he'd have 49 goals and 139 points. I guess he really wants to show the hockey world who the best American hockey player of all time is when he's up against Patrick Kane (who has a measly four goals and nine points in nine games since Matthews joined the Leafs).
Colorado Avalanche
Finally, let's take a look at a team Matthews has enjoyed playing against specifically this season. While his career numbers look good against the Avalanche, with nine goals and 14 points in 10 games, some of that comes from this season, where he has five goals in just two games, thanks to a hat trick in an 8-3 rout earlier in the season, and had another two in just the first period of a game that saw inevitably saw the Leafs blow a 4-1 lead. Maybe he can keep that goal pace if these two teams meet in the Stanley Cup Finals later this year.