Who Could Replace John Lilley and Troy Bodie in the Leafs Front Office?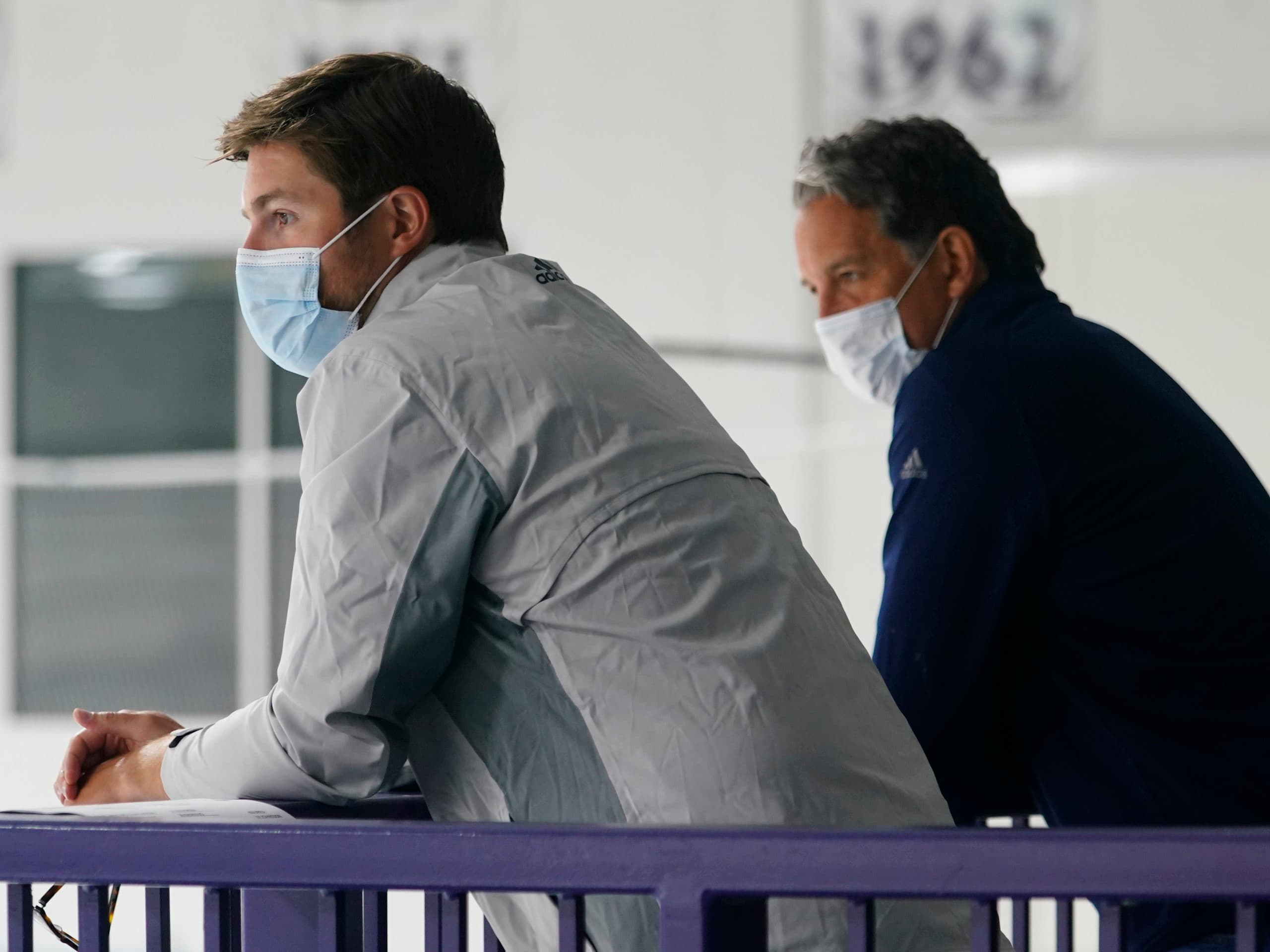 Photo credit:John E. Sokolowski-USA TODAY Sports
The Toronto Maple Leafs have seen a surprising amount of change in the front office this offseason. Since May, the Leafs have completely overhauled their player development department, hired a new general manager for the Marlies and Growlers, and have now seen both their Director of Pro Scouting (Troy Bodie) and their Director of Amateur Scouting (John Lilley) leave for promotions in other NHL franchises.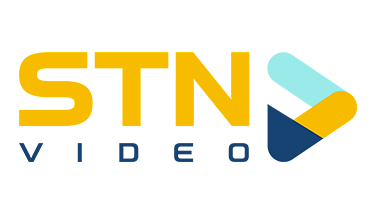 The loss of Bodie and Lilley leaves two significant roles to fill for Kyle Dubas before the start of next season. Development camp and training camp are approaching much sooner than in a normal offseason, with five or six weeks to go until the anticipated start of development camp. The clock is ticking on finding replacements for both positions prior to the new season getting underway.
So that begs the question, does Dubas look to promote from within or try to snag someone from a different organization in replacing Bodie and Lilley?
Since taking over as General Manager in 2018, there's been a clear trend in how Kyle Dubas has made hirings and handed out promotions. Almost exclusively, a new hire coming into the organization has been given a new title, while an existing position has been filled by promotion.
In fact, Laurence Gilman is the only notable front office hire that Dubas has made that has filled an already existing position, as Gilman replaced Dubas as Assistant GM and GM of the Marlies.
Wes Clark? New position. Eric Joyce? New position. Ryan Hardy just this summer? New position.
Conversely, we can look at the positions that have been filled by means of promotion. Brandon Pridham was promoted to Assistant GM. Dave Morrison was promoted to Director of Player Personnel. Even the outgoing John Lilley and Troy Bodie were promoted to their positions under Dubas.
Kyle Dubas has shown to be an incredibly loyal manager, for better or worse (his words). This has been proven time and time again in regards to what positions are filled by promotion and what has been filled by outside hires.
"The Best Predictor of Future Behaviour Is Past Behaviour"
To get an even better idea of how Dubas may go about filling these two positions, we can look to the last time Dubas had to fill those positions.
When Dubas took over in 2018, there was some shuffling in the front office for him to do. Mark Hunter vacated his position as Assistant GM and Director of Player Personnel, leaving Dubas two significant positions to fill right away. Dubas promoted Dave Morrison from Director of Pro Scouting to Director of Player Personnel. He then promoted Troy Bodie, previously a pro scout for the Leafs, to Director of Pro Scouting.
Additionally, Dubas re-organized the amateur scouting department in 2018. Under Lou Lamoriello and Mark Hunter, there was no Director of Amateur Scouting. Instead, they had four area directors: John Lilley in the US, Lindsay Hofford in the East, Tim Speltz in the West, and Ari Vuori in Europe.
With Hunter gone, Hofford left the Leafs as well. Dubas re-organized the department, promoting Lilley to Director of Amateur Scouting and changing Speltz's title to Head Amateur Scout, while Vuori remained the Director of European Scouting.
So, with all that background laid out, who are the candidates to fill the two vacant positions? Given the history here, it seems likely that Dubas will promote from within. He's yet to hire outside the organization for a role like these and I'd be surprised to see him change course.
Wes Clark
To me, there's a clear #1 candidate to replace Troy Bodie as Director of Pro Scouting: Wes Clark. Currently the Assistant Director of Player Personnel, Clark's history with Dubas in addition to his work alongside Dave Morrison make him a clear favourite to fill Bodie's position.
Wes Clark was the Director of Player Development with the Greyhounds in Dubas' final year in the Soo. Clark also joined the Leafs as a scout in 2015, before heading to the Florida Panthers in 2016. When Dubas took over as GM, one of his first hires was bringing Clark back to the Maple Leafs, where he has been the Assistant Director of Player Personnel since.
With three years under his belt working in the Leafs front office and alongside Dave Morrison in player personnel, a Wes Clark promotion to Director of Pro Scouting would be the most logical move here in filling that position.
Tim Speltz
While Clark seems like a perfect fit to slide into the Director of Pro Scouting, the Director of Amateur Scouting has multiple candidates to fill that position.
Let's begin with the most experienced of them in Tim Speltz. As previously mentioned, Speltz was the Director of Western Scouting under Lamoriello and Hunter, before having his title changed to Head Amateur Scout with the Dubas re-organization of the department. The longtime GM of the Spokane Chiefs, Speltz's experience and seniority among the group makes him the likely candidate to fill Lilley's position. He's already the Head Amateur Scout and the Leafs could easily change his title and leave the rest of the amateur scouting department unchanged.
Victor Carneiro
That being said, we could also see a Sault Ste. Marie Dubas Double™ if both Wes Clark and Victor Carneiro were to receive promotions.
Currently an Ontario region amateur scout, Carneiro's history with Dubas also makes him an eye-catching candidate for a promotion. Carneiro was the Director of Player Personnel with Dubas in the Soo and remained in that position until 2018, when he joined the Leafs amateur scouting staff once Dubas became GM.
I'd say Carneiro is more unlikely given he's only been in the Leafs organization three years, but Troy Bodie was also a pro scout for only three years when he was promoted to Director of Pro Scouting in 2018. I believe Speltz is the more likely candidate, but I wouldn't be surprised to see Carneiro jump the queue a bit here.
Scott Bell
Finally, we'll look at one more candidate from the amateur scouting department in Scott Bell.
Toronto has made its interest in the United States clear in recent years, using numerous draft picks on prospects out of the USHL and US High School ranks. Greg Moore and Ryan Hardy being hired from the Chicago Steel have only made this more evident, and let's not forget that John Lilley was the Director of United States Scouting before becoming the overall Director of Amateur Scouting as well.
With the emphasis on United States scouting, Scott Bell could be an underrated candidate to become the Director of Amateur Scouting. Hired by Dubas in 2018 after five seasons with the Pittsburgh Penguins as a scout and a single year with the University of Minnesota, Bell would maintain the prominence of US scouting from the top down within the department.
After the selection of Matthew Knies, John Lilley specifically mentioned Bell and fellow US-area scout Tony Martino as having liked Knies for two years. Bell is much more of a longshot than Speltz or even Carneiro, but the organizational interest in the United States as a place to find talent could push Bell into the conversation.
While the Leafs haven't rushed to name replacements for either Troy Bodie or John Lilley, the clock is ticking. There's just over a month until the first duties necessary for the new Director of Amateur Scouting when development camp begins, and not much more time for the new Director of Pro Scouting for when training camp begins. One would think announcements regarding these two positions should be coming in the next couple of weeks, and I have a feeling we'll see two of the names listed here in the press release.