Who's the best celebrity Maple Leafs fan?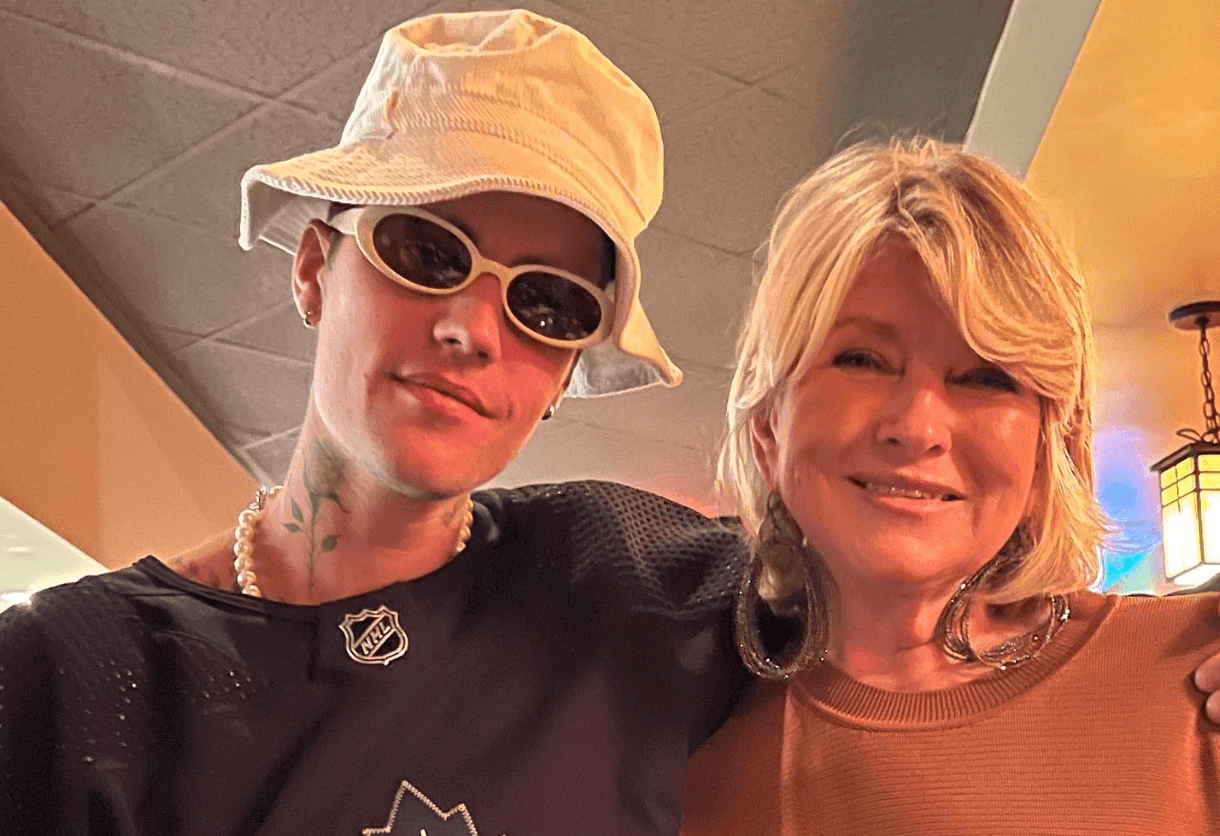 Photo credit:@marthastewart48 / Instagram
The Maple Leafs have a number of celebrities that attend their games each and every year, but who's the best?
While there's some who come to support their hometown team more than others, there are a few that you could classify as "diehard" fans.
So, today, I thought it'd be a fun idea to give my rankings on who I think is the biggest Maple Leafs fan.
5th – Mike Myers
We begin this list with one of the funniest humans on this planet.
Along with being one of the world's best comedians, Myers is also a Maple Leafs fan. Being raised in Scarborough, Myers has been a hockey fan since he was young and it's even evolved to include the team in some of his movies.
In the movie 'Austin Powers: Goldmember', there's a scene where a news ticker reads: "Maple Leafs win the Stanley Cup."
Whenever Myers has the time, he's always been one to come to Maple Leafs games to show his support to the team he grew up watching.
There's even a photo of him in Maple Leafs gear back in 1993.
4th – Hayden Christensen
Most known for his role as Anakin Skywalker, and now Darth Vader in the new "Obi-Wan Kenobi" series on Disney+, Christensen has shown a number of times that he loves the Maple Leafs.
That'll happen when you're raised in Markham, Ontario (although he was born in Vancouver, BC).
The main reason as to why he made this list was because I'm a huge Star Wars fan and Christensen is an amazing actor. Along with that, he just happened to be a Maple Leafs fan, so it all worked out.
🥉 – The Arkells
If you know Canadian music, I'm sure you know of The Arkells.
Ever since the relationship between lead singer Max Kerman and Maple Leafs GM Kyle Dubas blossomed, the music group has been around the team fairly frequently.
Kerman, in fact, joined Dubas on the Maple Leafs' mentors trip back in February of 2020, right before the pandemic.
Once everything started returning back to normalcy, the band opened up the Maple Leafs' 2021 season with their song "Arm In Arm", performing it right outside Toronto's dressing room.
🥈 – Will Arnett
Growing up in Toronto, Arnett has been a Maple Leafs fan for his entire life. Whenever he gets the chance, the 52-year-old comedian makes sure to come out and support the Maple Leafs.
Most recently, Arnett narrated over the Amazon's "All or Nothing" docu-series surrounding the Maple Leafs. There's even a hilarious video of him interacting with Mitch Marner after a game.
🥇 – Justin Bieber… and Martha Stewart
The 28-year-old singer songwriter has been a fan of the Maple Leafs since he's been a child. He's shown plenty of support before but it wasn't until the young players like Auston Matthews and Mitch Marner joined the team that he went all in.
Since then, Bieber and the Maple Leafs have collaborated on a number of clothing projects, including this limited amount of drewhouse merchandise.
And as you may know, he also collaborated with Toronto to make their 'The Flipside' jersey which has the drewhouse smiley visible when you flip it inside out.
It's probably one of their best jerseys to date.
Now, you might be asking — why is Martha Stewart in first place when she's not even a Maple Leafs fan?
Well, back in March, the two posed for a photo which saw Bieber wearing the jersey. At the time, it hadn't been released yet, so Stewart ended up leaking this brand new jersey to Maple Leafs fans everywhere.
What a great moment that was, unless you're a part of the Maple Leafs staff. The 28-year-old even made a
'love letter'
for the team in a video last year.
Bieber has been one of the Toronto's most loyal celebrity supporters — from wearing their jersey when he performs, to even posting tons of their photos on his Instagram when they're doing well — he does a lot to show his love for the team.
Honourable mentions: Shawn Mendes, Keanu Reaves, Drake (there's no such thing as a curse), and Edge.