Why Greg Moore is the right head coach for this Marlies team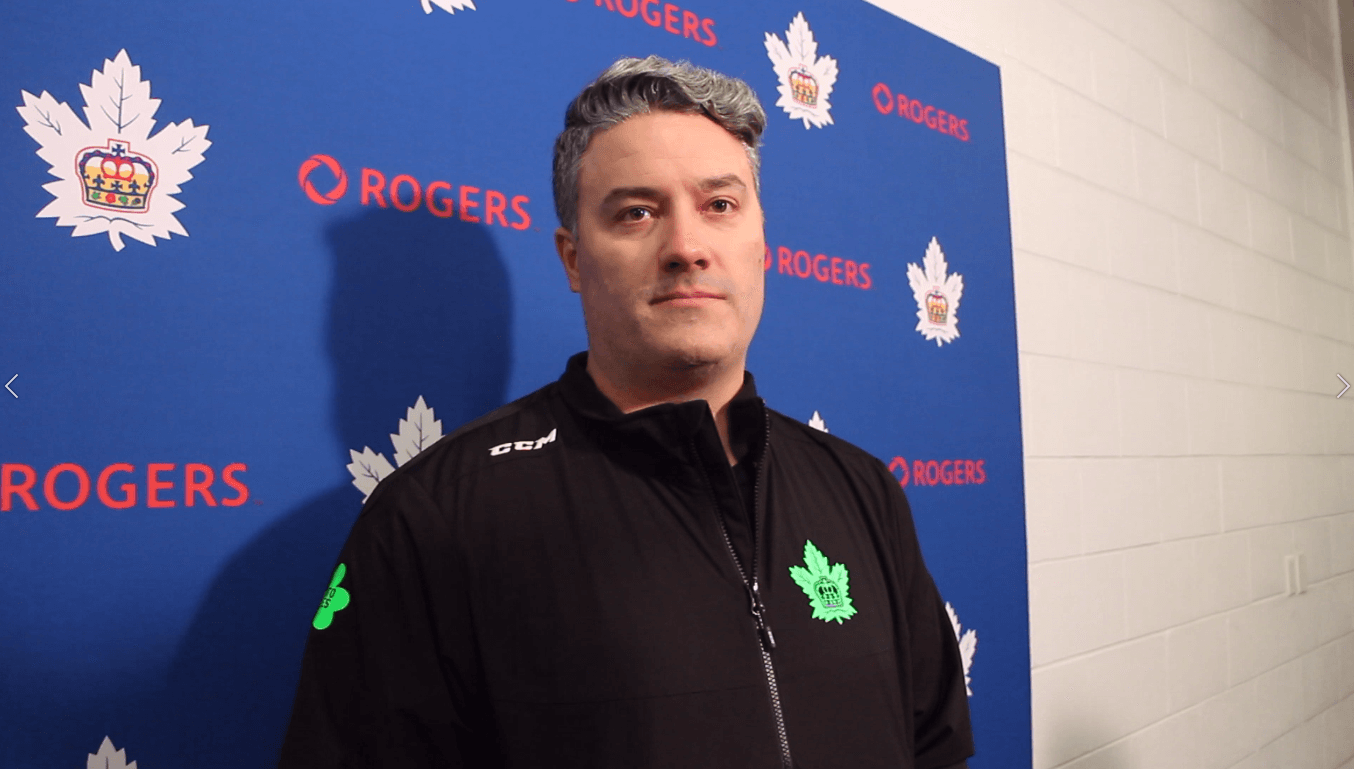 Photo credit:Nick Barden
The Marlies are a development team now and I believe everyone should understand that.
When Kyle Dubas was hired as the Maple Leafs GM, he left his Assistant GM role with a different plan in mind — to make the Toronto Marlies a team solely focused on producing NHL caliber players.
That meant the departures of many veterans last summer.
More changes happened at that time, as Dubas promoted Laurence Gilman to Senior Vice-President and Governor. At the same moment, he brought in Ryan Hardy to manage both the Marlies and Newfoundland Growlers.
Hardy is someone that Marlies head coach Greg Moore worked alongside with the Chicago Steel of the USHL a few years back. These two are very good at developing prospects, especially when they're working together.
"We're here to develop players for the Toronto Maple Leafs," said Hardy of the Marlies back in October. "I'm sure there'll be some ups and downs as we get acclimated here and putting younger players, first-year pro, in some new spots."
Throughout this season and last, there's been a lot of criticism over Moore, specifically, as a coach. Whether it be lineup decisions or on-ice choices, a lot of Marlies fans aren't happy.
Looking back at some moments, there was one instance where Moore left Nick Robertson off a 6-on-4 towards the end of a game when they were down by a goal.
For that moment, in particular, I can understand why fans might be upset. Robertson is one of the Maple Leafs' top prospects and has a shot that would be very valuable in that situation.
After that game, Moore said he didn't want to disrupt the team's top power play unit, citing how good they were doing at that moment (back on February 23rd).
It made sense, really.
There has to be balance to all of this. As much as you want to develop prospects, these players also want to compete and win games. And I'm sure the coaches do too.
But to say that Moore isn't the right coach for this team, I think, is a little premature. This is his first full season with the Marlies organization and he's had the four of Alex Steeves, Kristians Rubins, Joseph Woll, and Erik Kallgren make their NHL debuts this season.
While a lot of it has to do with injuries to a few Maple Leafs, there has to be some recognition that Moore helped each of these players along. He and the coaching staff of AJ MacLean and John Snowden choose the lines and decide who plays in each situation.
It also has to do with how the players play, which can come from having a good coach. These are all factors that have come, in part, due to the coaching staff.
"The best thing about him is he doesn't pretend to know you," said Michael Hutchinson of Moore earlier this season. "He's still learning, he's wanting to learn, he's the same as all the guys coming here to the rink every day."
As much as the players want to build, so does Moore and the rest of the Marlies coaching staff. Toronto has a 30-23-3-1 record, which has them over .500 and currently in a playoff spot. It would make more sense if they had one of the top prospect pools, but somehow ended up at the bottom of the standings.
There's more to be done, like making the playoffs, and there's definitely more to be learnt. But, I don't think it's the time for Moore to be let go.