The Maple Leafs may have a hard time repeating 2021-22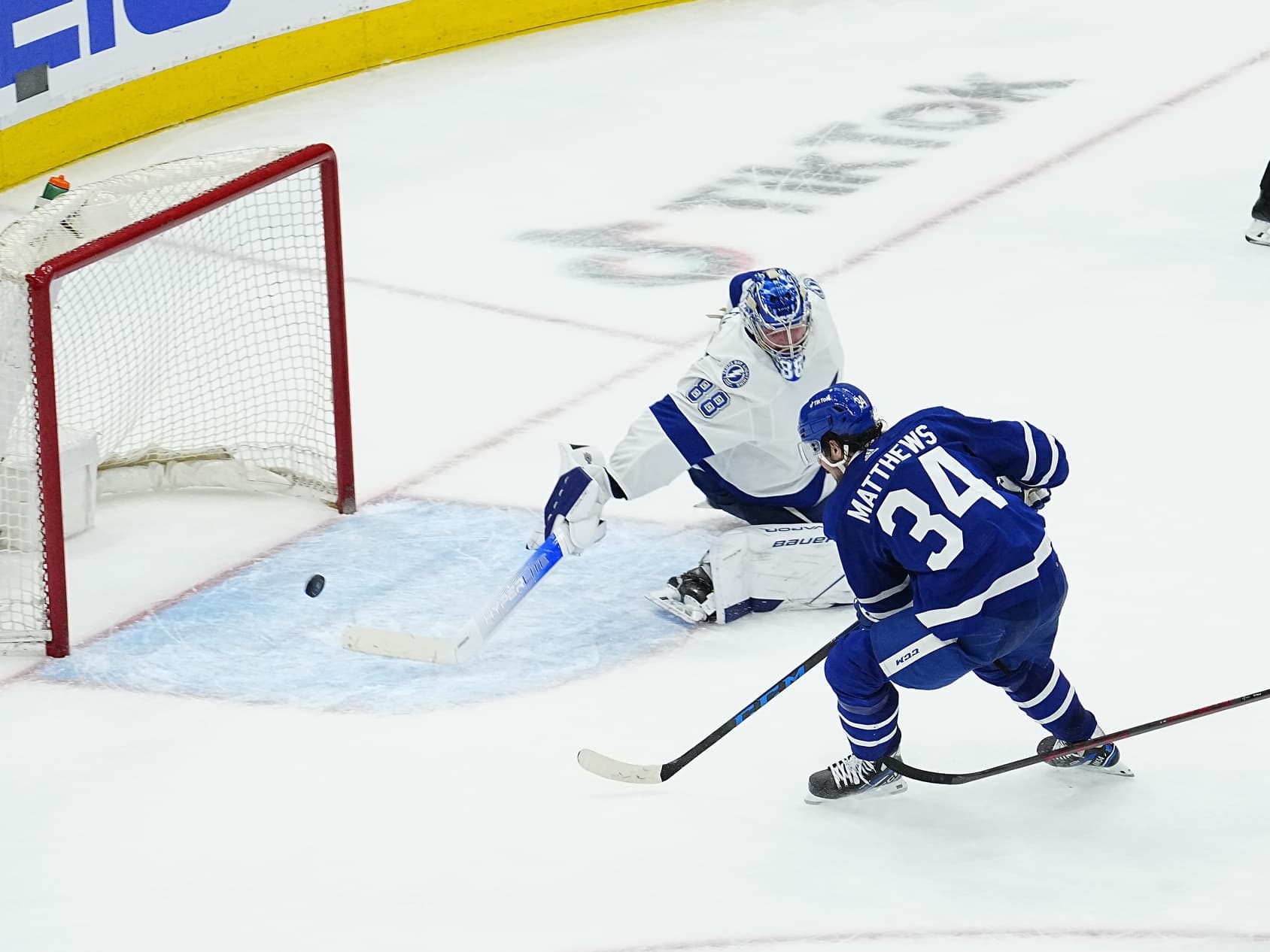 Photo credit:© John E. Sokolowski-USA TODAY Sports
So you've read the title and you've decided to be angry. That's okay, you are a user of the internet after all. It's to be expected.
But allow me to take the edge off your fury before I dampen your hopes:
The Leafs are still an excellent team
The Leafs will make the playoffs and likely challenge for home-ice advantage
The Leafs' new-look goaltending, with all its uncertainty, will have a hard time being worse than last year's 29th-ranked @Jack Campbell/@Petr Mrazek tandem
However, there are a few things standing in the way of another 115-point season for the Maple Leafs.
The first is history. Twenty-three teams have put up a 0.701 points percentage (115-point pace) or higher in the NHL's salary cap era, with four of those cases happening last season (FLA, COL, CAR, TOR). Of the remaining 19 teams, just four were able to cross the 0.701 threshold the next season. Additionally, just one of those four teams actually improved upon their point total from the previous season. That one team? Last year's Atlantic Division-leading Florida Panthers, who jumped from 0.705 in 2020-21 to 0.744 in 2021-22. Simply put, it's a hard mountain to climb two years in a row.
The second is the
strengthening of the Atlantic division
. The Athletic's Dom Luszczyszyn released his
NHL offseason improvement rankings
in early August, which netted out like this:
1. Detroit (6.0 wins added)
5. Ottawa (3.7)
9. Montreal (2.1) <– Does not include Sean Monahan
14. Buffalo (0.9)
18. Boston (-0.6) <– Does not include David Krejci
23. Tampa (-2.3)
31. Toronto (-4.1)
32. Florida (-4.9)
While this is unlikely to result in any changes to who makes the playoffs from the Atlantic Division, it does mean that "easy" points may be harder to come by next season. The Leafs took 20 of a possible 32 points (a 0.625 points percentage) from the bottom four teams in the Atlantic last year. It seems fair to assume the improvements to some teams, especially Detroit and Ottawa, may result in fewer points earned from Teams You Should Beat (TM).
And yes, while the teams in the top half of the Atlantic division have all seemingly worsened, Toronto's own uninspiring offseason may have stalemated any possible gains in those areas. If anything, it feels as if the top four seeds in the Atlantic are going to be even more tightly grouped together in 2022-23.
The third is goal support. The Leafs lost 35 goals when @Ilya Mikheyev (VAN) and @Ondrej Kase (CAR) moved on to other teams, which played a huge part in why the Leafs finished second-last in Dom's offseason improvement rankings. Players like @Nick Robertson and @Calle Jarnkrok are going to be relied upon heavily to help stem the bleeding from those losses because it's hard to envision @Auston Matthews, @Mitch Marner, @William Nylander, @John Tavares, and @Michael Bunting putting up more than the 179 goals they did last season.
With all the uncertainty around what @Matt Murray and @Ilya Samsonov will bring the Leafs next year, having the team firing on all cylinders offensively may be crucial to their home-ice hopes for the 2023 playoffs.
All I'm really saying is that a lot will have to go right this year to surpass the 115-point standard the Leafs set for themselves last season. It is something that could have consequences for their playoff positioning. The good news is the contending teams around them in the Atlantic haven't done much improving, if any at all, to make this a massively concerning thing.
Now that I've said all that, I'd like to pre-emptively congratulate the Leafs on their 125-point President's Trophy campaign in 2022-23.
---
---