Why Nick Robertson is going to the Prospect Tournament with the Maple Leafs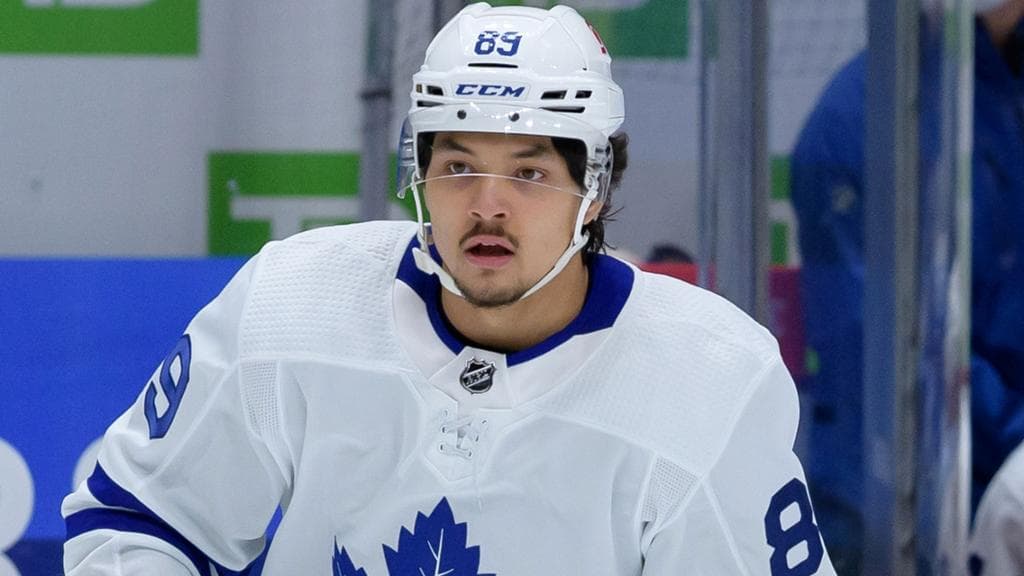 Photo credit:NHL.com
With him out of junior since COVID-19 shut everything down back in 2020, some might not classify Robertson as a prospect anymore. But the reality is, he's still 21-years-old and has only played 20 NHL games — there's plenty of time to still classify him as a prospect with Toronto.
A number of pro players are joining Robertson on the trip out to Traverse City. There are some names, such as Semyon Der-Arguchintsev, Curtis Douglas, and Nick Abruzzese, who are going but will likely spend a lot of this next year with the Marlies.
Other names include Robertson, Alex Steeves and Pontus Holmberg, three players who could likely challenge for a Maple Leafs roster spot in training camp.
Whether they've played one year of pro, or more, these are still prospects in Toronto's eyes. And unless you've secured a full-time NHL roster spot, anyone under 24 should be classified as so.
When looking at Robertson, in particular, I believe what people were most surprised about was the fact that he wasn't at Maple Leafs development camp, but he's on the Traverse City Prospect Tournament roster.
The 21-year-old, although still a prospect, is in such an odd position as a hockey player. Many of us know he has the potential to be an NHL player right now, yet with a number of injuries throughout the last two years, we haven't been able to see that side of him fully.
He was supposed to get a full season of AHL action this year, but it unfortunately got cut short very early on in the season. Robertson did come back and score 16 goals in 28 games with the Marlies, which is not easy and that showcased his goal-scoring abilities enough at the pro level.
Placing the 21-year-old on the Prospect Tournament roster isn't Toronto classifying him as a prospect by any means. What I see is an opportunity to have a training camp before his training camp with the Maple Leafs.
The organization understands the role Robertson could have in the NHL, and they're giving him every opportunity beforehand so he's ready to grab the spot once training camp begins. I believe the same goes for Steeves and Holmberg.
All three of these players will likely have no problem playing against other NHL prospects and I'd be shocked if they didn't dominate play. Robertson and Steeves, in particular, shouldn't have any issue putting the puck into the back of the net, either.
If each of them are able to be in control of the play, good results will come. And what do players get when they see good results? Confidence.
What do Robertson, Steeves, and Holmberg all need to have to make a good impression at Maple Leafs training camp? Confidence.
Although a fascinating decision from Toronto to bring these players to the Prospect Tournament, I believe it's the right one and we'll see that back in Toronto in a few weeks' time.
But for now, we just get to witness and critique what many of the Maple Leafs' prospects do in Traverse City, beginning on Thursday night.