Why signing Morgan Rielly the person was important for the Leafs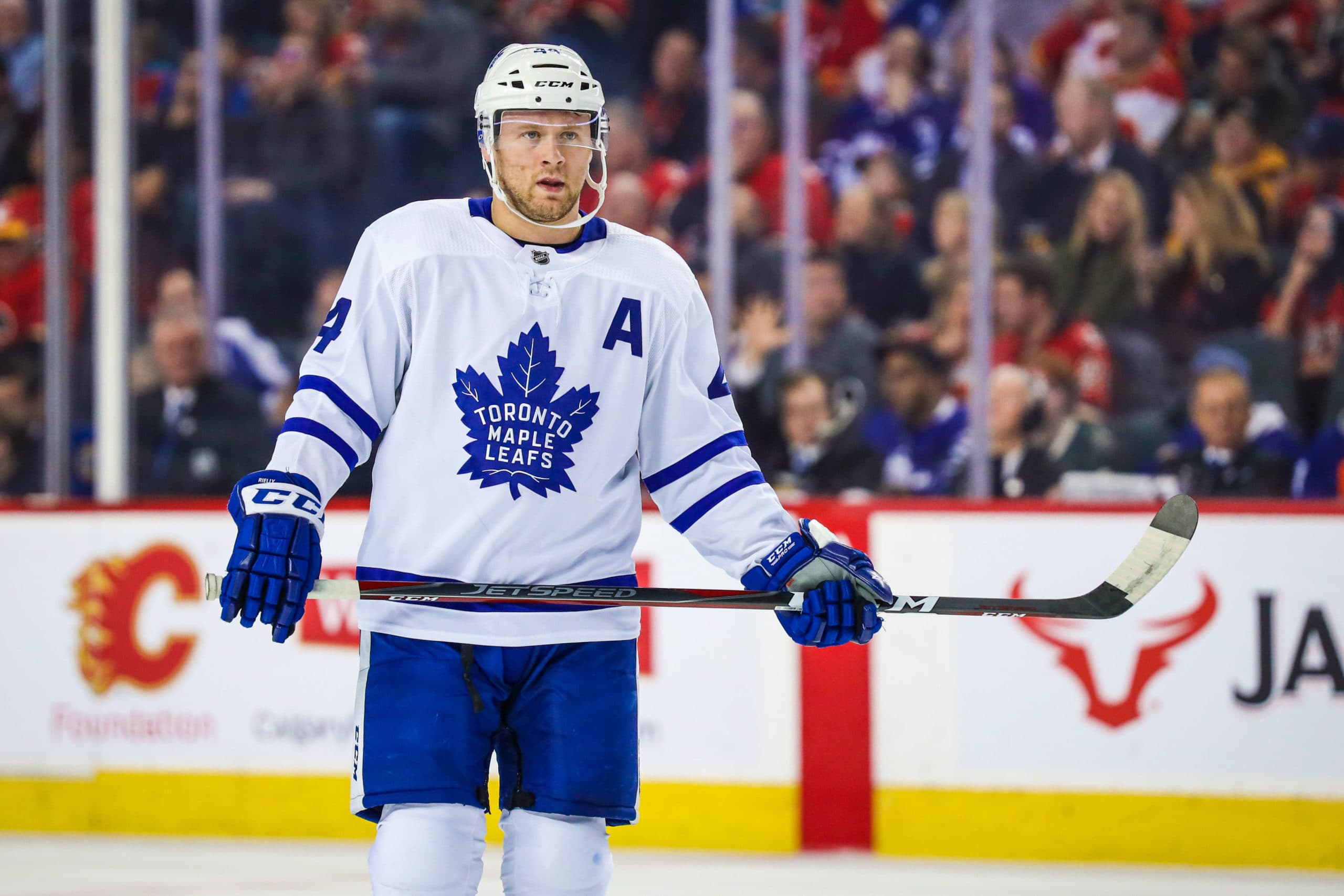 Photo credit:Sergei Belski-USA TODAY Sports
There's a lot to be said about the Toronto Maple Leafs and its players.
For @Morgan Rielly, though, I don't think you can come up with one bad thing to say about him.
The 27-year-old inked
a new eight-year, $60 million contract on Friday
, which will begin next season. There was a lot of reason to believe it wouldn't get done until the season's end. But his agent, J.P. Barry, and Kyle Dubas worked together to make the improbable happen.
And that was to keep Rielly here — for what could be the rest of his career.
The 27-year-old is special.
He's a leader on and off the ice with how he conducts himself, and he's incredibly loyal. Rielly took a pay cut to remain on the Leafs. He could've gotten a lot more money if he went to free agency and tested the open market.
You can't ever forget that Rielly has been through everything with this team, too.
Since being drafted by Toronto in 2012, he's been here throughout every sad moment in the last seven years. Rielly was in the organization when the Leafs lost to Boston in 2013. He was in the lineup in each of the other two series losses to them, plus you can't forget about Washington, Columbus and Montreal.
Rielly has endured every outcome of losing possible. Did you think he was going to give up that feeling of winning with the Leafs for winning with a different team? I didn't believe so.
There's not one person who has something wrong to say about Rielly. He's valued everywhere within the Leafs' organization. Nobody wants to lose that.
Look at how much he's loved by everybody on this hockey team in the video above. I would've understood if he wanted to go somewhere new because a lot of players do that. But for Rielly, Toronto is home.
From the outside looking in, you can understand how important he is to the Leafs. But from the inside, I've heard that too. Back in September, I spoke with Rob Worsoff, the Showrunner for All or Nothing. One of the questions I was most curious about was who he wished he got to know more.
He said, "Morgan Rielly."
Everyone is a fan of him, and how could you not be? After a big loss, he's speaking his mind. After a big Leafs win, he's one of the players who's always involved in production on the ice. Rielly provides so much value to this hockey team. It should never be understated.
The more the Leafs keep players who have been through it all, the better their chances are of winning something. I believe with the mentality that Rielly has, this move will be looked back on down the road as one of the best.
He can drive this team somewhere they haven't been in quite a long time. He has himself, @John Tavares, @Auston Matthews, @Jake Muzzin, @William Nylander and others to help navigate the way. Everything remains possible with Rielly on the Leafs.
One thing is for sure, though. With the Leafs signing Rielly for eight more years, that opens the door to him retiring as a Leafs legend. It might not be the time to think about that, but it could scream true after his contract ends.
The Leafs made an unbelievable decision.