Leafs and Kyle Clifford can make the most of this reunion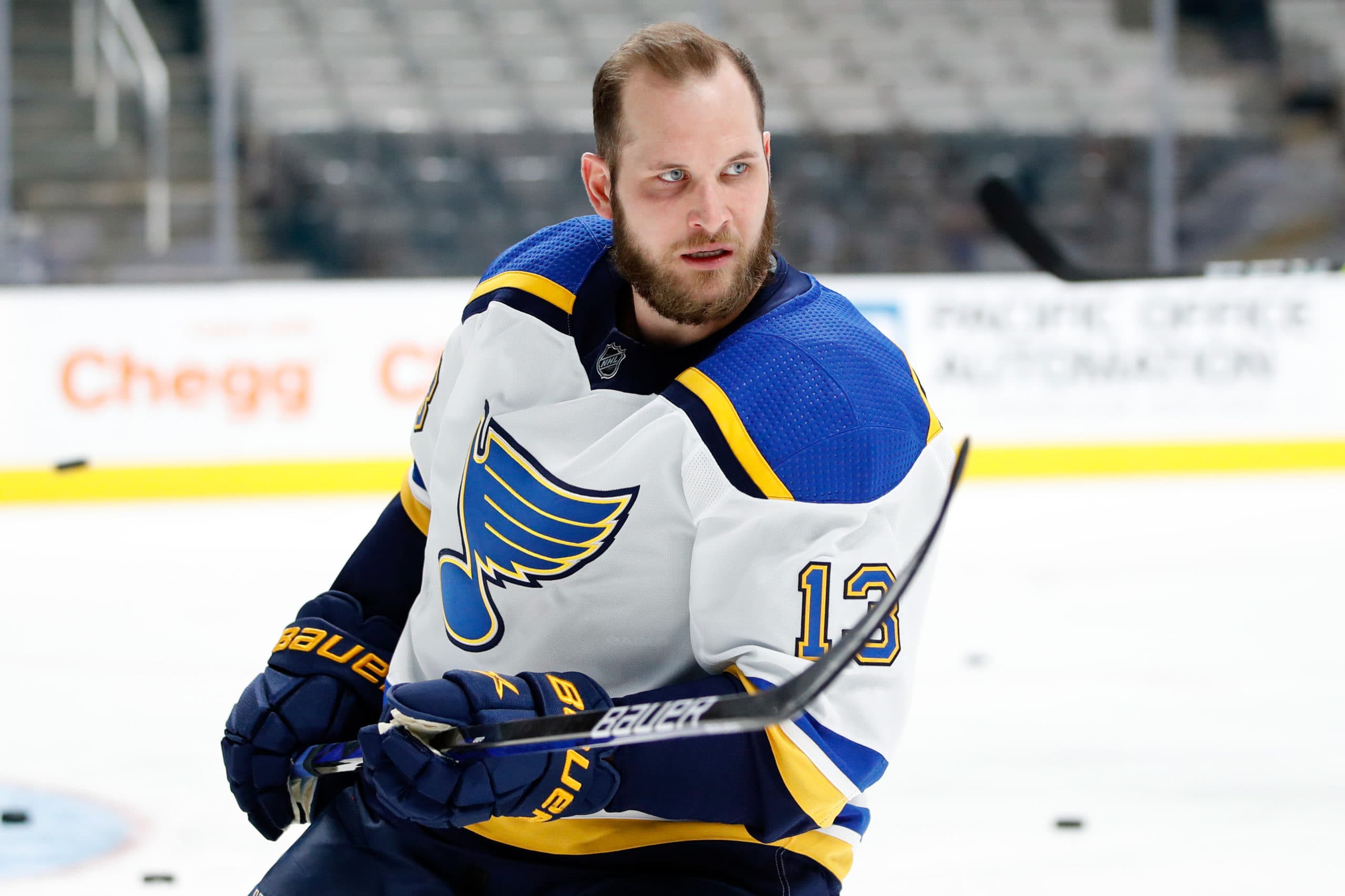 Photo credit:Darren Yamashita-USA TODAY Sports
The Leafs have an incredible amount of depth players, and they just acquired @Kyle Clifford.
But why?
Clifford brings a different type of game than many of the Leafs' depth options. The 30-year-old is physical, has a heavy body, but most importantly, he's a leader.
He also has two Stanley Cups to his name, if you want to put that in there.
This addition was a no-risk move for the Leafs. Since Toronto traded for him, he didn't have to clear waivers to get to the Toronto Marlies. At $1-million, Clifford's cap hit is buriable and won't affect any of the Leafs' plans unless he's called up.
One of the reasons they brought him in is because having depth isn't a problem, especially if it's Clifford. But this trade is also a chance for him to be closer to home. Born in Ayr, Ontario, the 30-year-old can play in the AHL and still be in the same city, unlike St. Louis' situation.
Their AHL team, the Springfield Thunderbirds, is one-and-a-half hours away from St. Louis. Clifford has a wife and three kids, and it just wouldn't make sense for him and his family to move to Springfield.
And now, he's a Toronto Marlie. For the time being.
This move, though, is just as good for the Leafs as it is for Clifford. With him joining the Marlies, he can provide insight to the younger players and help them on their journey. It's valuable, even for the Marlies, to have someone who won a Stanley Cup on their team too.
"He's been around the game a lot, a ton of NHL experience, and that'll be really good for our group." Marlies head coach, Greg Moore said of what Clifford can bring. "We do have a great leadership group here already. Always when you can add another face, and another personality that brings more of the same, you can't go wrong with adding to the culture of your locker room."
Clifford has played nine AHL games, with the Manchester Monarchs in 2010 (during the Calder Cup playoffs) and the Ontario Reign in the 2015-16 season. In terms of playing for the Marlies, I believe the 30-year-old will be put into a position to succeed.
That, to me, is on the third or fourth line.
He plays a rough game similar to players like @Kurtis Gabriel and @Rich Clune. If he gets placed with either of those two, it will be a scary line to go up against if you're the opposing team.
In terms of the Leafs, though, when could he be called up? That depends on the situation.
There are two scenarios where I see Clifford getting the call-up to the Leafs. One is if a player who brings a physical aspect to his game is injured. That player would have to be in the bottom six. Another way is if the Leafs are entering the playoffs and need a player of Clifford's calibre.
You could also say he gets the call-up either way once the playoffs start. However, that might not happen if the Marlies are in a playoff spot come that time.
Or, even better, the Leafs have a plan for him to get to the NHL before the playoffs.
In terms of this move, though, it's no risk. It might even possibly have a big reward if the Leafs use him at some point over the season and he has success. For now, he's a Marlie, and we'll have to see how he does in the AHL before we make any more judgement calls.
Looking to up your fantasy hockey game? DailyFaceoff has the tools you need for both daily and season-long fantasy leagues, including a lineup optimizer, daily projections, and a whole lot more. 
Sign up for the DailyFaceoff tools here.