Why the Leafs should be patient with calling up Josh Ho-Sang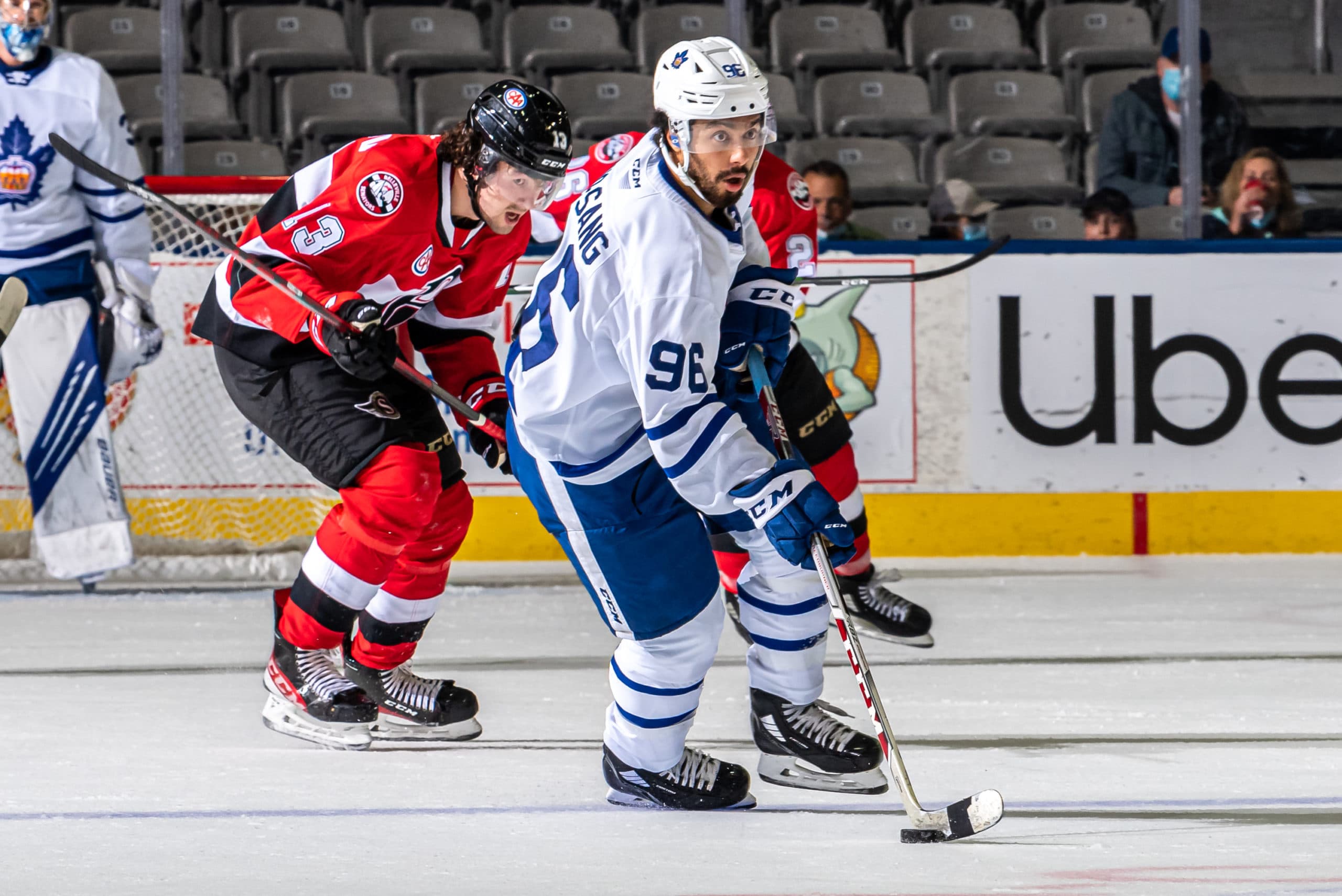 Photo credit:Christian Bonin/TSGphoto.com
"I'm happy where I am right now."
A lot of fans recently have seen how well Ho-Sang has been doing with the Marlies. At the moment, he has seven points (six goals, one assist) in his first eight games. He's playing incredibly well.
Well enough that when people see a goal he scores or his stats, they say, "Bring him up to the Leafs." And that's not entirely the best idea.
As a person, I want Ho-Sang to have all the success in the world. He's playing incredibly well for Toronto in the AHL, and the 25-year-old is doing everything that's asked of him.
The best option right now, though, is patience.
Ho-Sang has played eight games with the Marlies, which is not a sizeable amount of evidence. Arguing his case on why he should be in the NHL doesn't make sense at this point. He's shown how good he can be, but he needs to be consistent. It's not just necessary for him, but the entire Leafs organization.
When calling a player like Ho-Sang up, Toronto must be confident about the decision. Even before any of that, though, they'd have to sign him to an NHL contract. And with the Leafs cap situation, that would likely mean placing another player on waivers and having the risk of losing them.
If his first few weeks in the NHL don't go well, there's cause for concern. I don't think that's what Ho-Sang or the Leafs want.
I also don't believe this is a situation similar to what the Leafs did with Alex Galchenyuk, either. It feels different.
You don't want to have to place Ho-Sang on waivers because he'll likely get claimed from another team. From what it looks like, and him signing an AHL contract, Toronto wants to make sure the time is right in calling him up.
I don't believe it'll be anytime soon. If I had to predict when that time might be, though, I'd say the Leafs might sign him in January. That's what my gut is telling me.
And why rush?
Toronto has players like @Kirill Semyonov and @Joey Anderson, who are more than worthy of a shot in the NHL. Semyonov has nine points in nine games, while Anderson has four points in the same stretch.
I'm behind those two players getting chances because their situation is a lot easier to handle. Semyonov is exempt from waivers because he's on an ELC, and Anderson has to play ten games or be on the roster for 30 cumulative days to go through waivers again. It's also worth mentioning that they're with the Leafs right now.
Why risk Ho-Sang so early on in the season if you can bring him up later in the season and see him have success?
There's ample time to see what he can do with 20+ games in an AHL season. I think it makes more sense to see what he can do in that span rather than seeing what he can do in the NHL right now.
The same goes for @Alex Steeves, whose name has caught some steam since entering the Marlies' lineup a few weeks ago.
Both of these players are exciting, and I'll be honest, they don't look like they belong in the AHL. Steeves, in particular, has a game that's suited for both leagues. His speed and skill for a player who's coming out of college hockey undrafted are incredible.
In terms of both of these players, though, it's best to preach patience. It's not good to rush any player into a lineup when they might not be ready, especially these two.
If the Leafs want success, they should play the cards in their hand first before they go to the deck because once they go there, they can't go back.