Why the Maple Leafs signed Curtis Douglas to an entry-level contract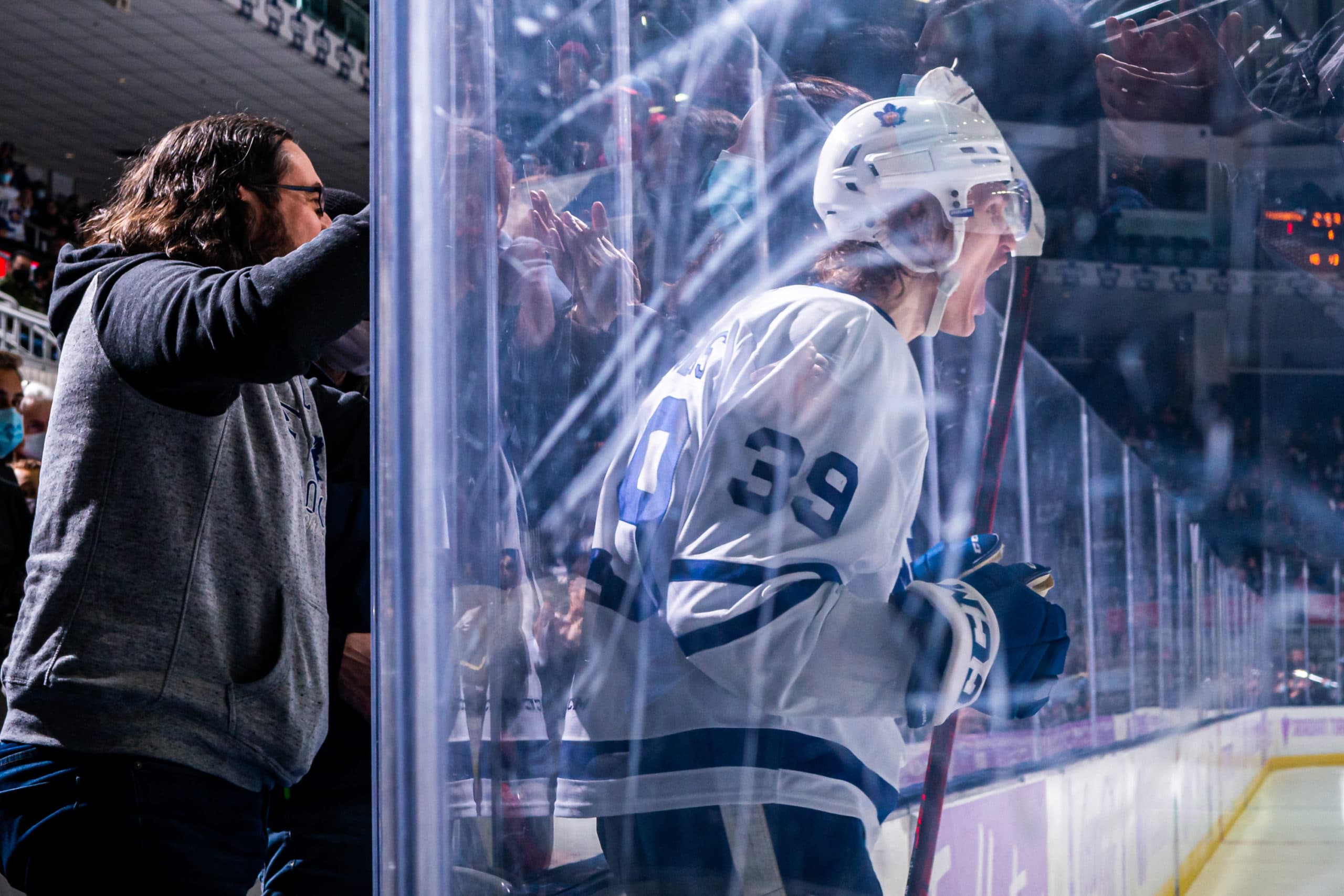 Photo credit:Christian Bonin/TSGphoto.com
"Absolute dream come true."
Those were the words of Curtis Douglas moments after it was announced that he had signed an two-year entry-level contract with the Maple Leafs.
It's a moment the 22-year-old has been waiting for — for his entire life.
Being that big, the 22-year-old has a much longer reach than most hockey players, but also is a lot stronger. Night after night, whether it's along the boards or in front of the net, Douglas seems to outmuscle opponents in both the offensive and defensive zone.
"Would like to first off thank my family, my girlfriend, my agent, coaches, the Toronto Marlies for believing in me, past team's organizations and staff as well as everyone who supported me along the way." Douglas said. "So excited for what's to come. Still in shock."
One of the main areas of improvement for the 22-year-old this season has been his skating. Looking back to the beginning of the year, there was a need for Douglas to get better in that area.
Whether it was working with Maple Leafs Skating Consultant Randi Milani, or just working on it during his own time, Douglas knew that if he refined his skating, anything was possible.
"Dougie is great to have around," said Marlies assistant coach AJ MacLean on Tuesday night. "He's a funny guy to be talking to in the locker room. He's on the ice every day working at what he needs to, whether it's with development or with us. He's really working hard to carve himself out a role and I think we're all extremely proud of him."
Looking at a lot of the younger players entering the league, one thing that is missing from their game is the ability to fight. Whether or not anyone thinks it belongs in the game of hockey, dropping the gloves is one of the few ways players can light a spark for their team.
If you've watched any of Douglas' games, you'll know that the 22-year-old will fight when needed. And if you haven't watched any of his fights, here you go.
"Nothing fancy, just stick to the game plan, and obviously Dougie and I like to get dust up every now and then." said Rich Clune earlier this month of what he and Douglas do on the ice.
The 22-year-old has spent a lot of his season on a line with the Marlies captain. It's a pair of players who are both physical, which Clune says helps soften up the opposing team for the rest of the lineup throughout the game.
Whether it's on the fourth line or higher up in the lineup, Douglas is a very effective centre. Among all the tools he has, the ability to win faceoffs is an asset that the Maple Leafs like about him.
Everything put together, plus the learning that the 22-year-old is continuing to do, it's going to make for an interesting training camp in Toronto next season.