Why the NHL needs to get their next jersey manufacturer right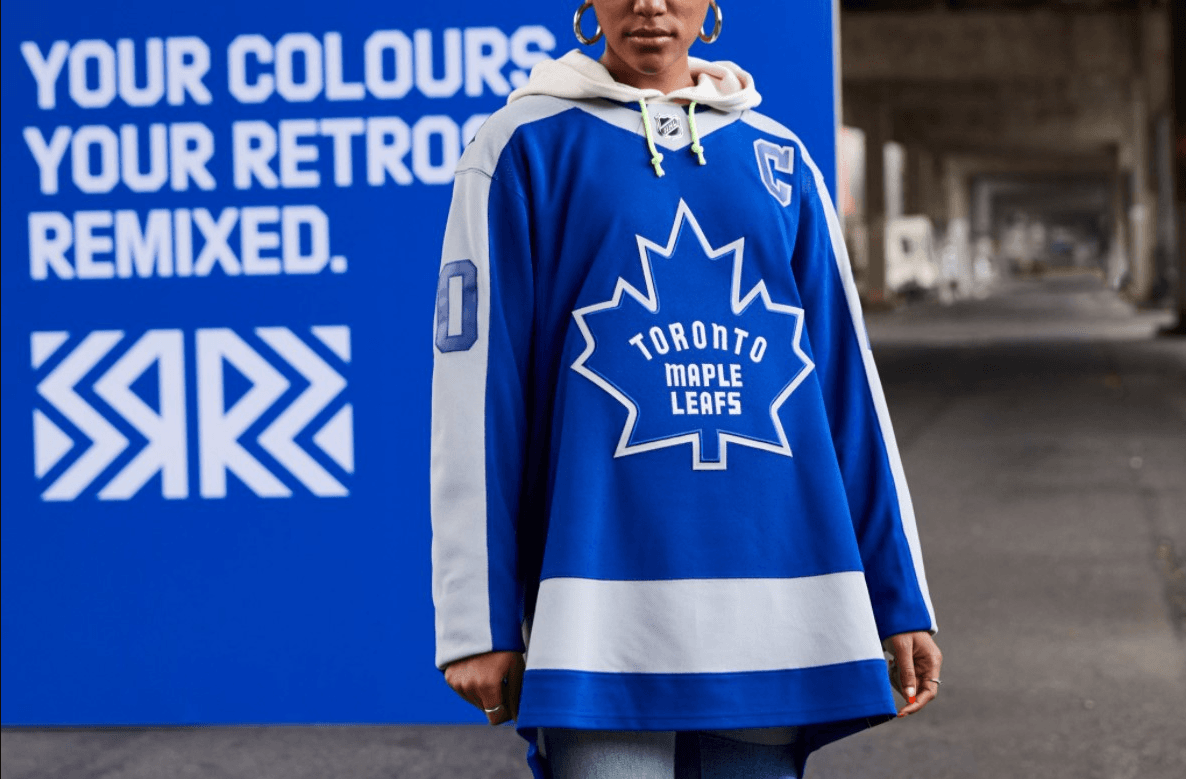 Photo credit:@MapleLeafs / Twitter
NHL jerseys are some of the most coveted among the big four sports in North America.
There's been plenty of great jerseys throughout the years — some good, some bad — some even so interesting that it makes you tilt your head, in a good way. But now, after what I'd call a great run with Adidas, their partnership
will reportedly come to an end
once their contract runs out after the 2023-24 season.
According to ESPN's Greg Wyshynski:

"Sources told ESPN that Adidas, which has two years remaining on its seven-year deal, was the catalyst in not seeking to renew with the NHL. The league has started to make other apparel companies aware that the rights are back in play."
With this announcement, I have a lot of questions. Why after making so many good jerseys are you choosing not to renew your contract? What was the reason for this decision? Who's going to be next?
The final question in that sentence is the biggest because while money talks, there'll be fans who want the NHL to get this right. They did it with Adidas after the Reebok deal ran out — they'll need to do it again.
One of the biggest reasons why I really liked Adidas manufacturing the jerseys was because they didn't make a whole lot. For each team, it would've usually been one or two a year (maybe even none), mostly if they were involved in Winter Classic or Stadium Series-type games.
There's also the Reverse Retros, and well, we don't need to talk about those. That is, unless they make up for it with the 2.0s that are
reportedly being released
next season.
Adidas proved to make jerseys have a more futuristic look, in my opinion. While Reebok was on its final years with their jersey manufacturing, it felt like we needed a big change — Adidas was that. And they continued to be — bringing back old favourites and making some new jerseys look incredibly good.
I believe Reebok will once again be in the mix to return as the NHL's jersey manufacturer, or at least they should be. But I'm sure companies like Nike, CCM, and Fanatics, which is already a NHL partner, will be in the running as well.
One of the companies that would catch my eye would be Nike, just because of how big they are. They're possibly the only one out of the four listed who could put up Adidas-like money. But maybe, the NHL goes the Fanatics route and stays in-house.
I really hope that doesn't happen.
The NHL needs a company who can help grow the game and make jerseys that everyone will like. Although Nike has made some interesting choices with hockey uniforms before, their track record isn't horrible. They've manufactured the jerseys for The Olympics and a number of NCAA teams. They look pretty good too.
Another company that'd be interesting to see create NHL jerseys is CCM. At the moment, they're the AHL's uniform manufacturer and have made some great-looking jerseys in the past.
What the NHL is going to need is the perfect balance between quality and quantity. I'm sure a lot of teams have creative control over their jerseys, but they need to plan with the NHL to not do too much. I love jerseys like everyone else — I just don't believe each team should come out with 2-3 each year.
Eventually they'll run out of ideas and just start creating jerseys that look bad.
This is something the NHL will have to get right. If they somehow miss on this new opportunity to create more jerseys, it's going to be a long couple of years after Adidas' contract is up.