Why this Leafs team can win a round in the playoffs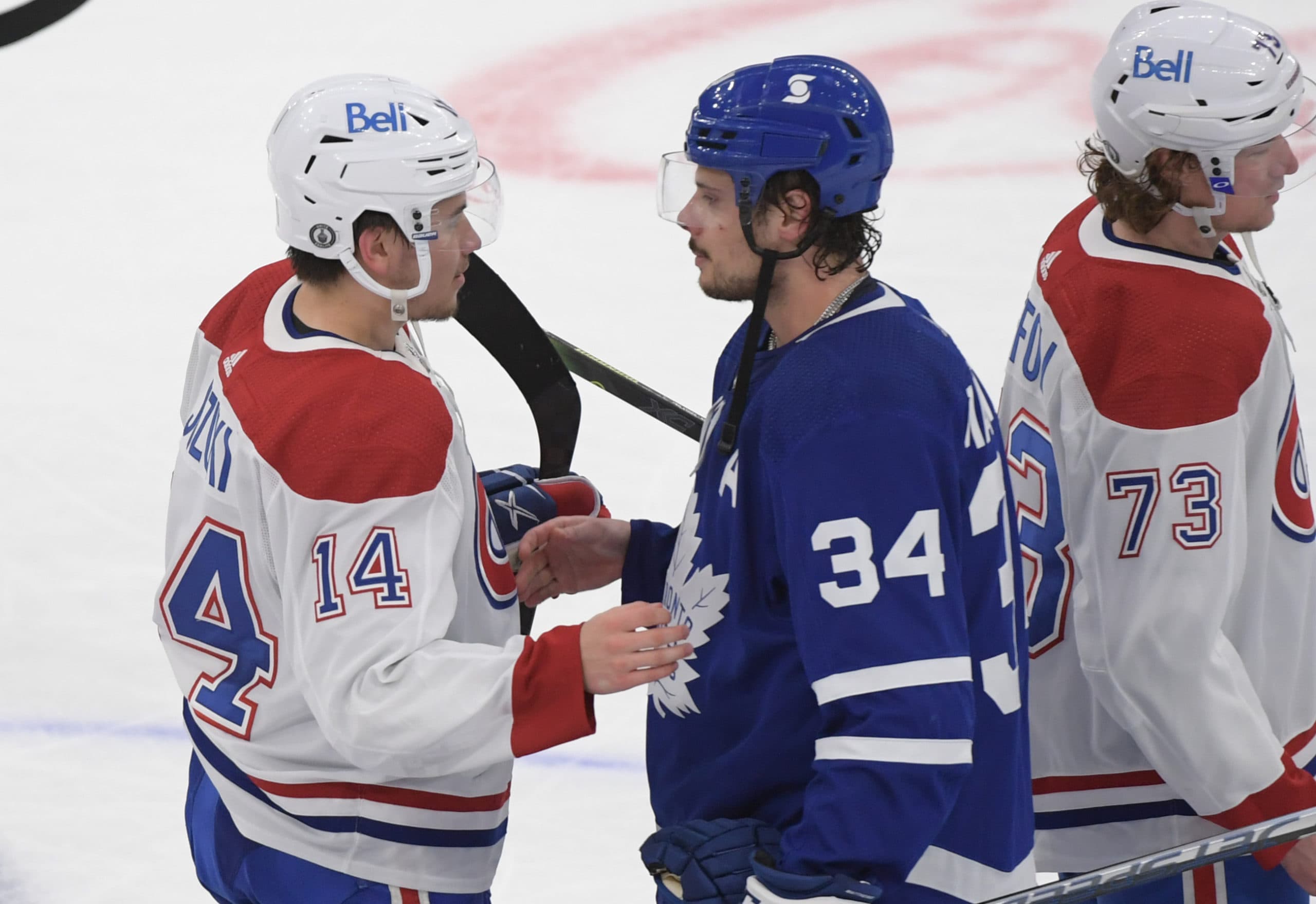 Photo credit:Dan Hamilton-USA TODAY Sports
Of all the fun content I can write about in the month of September, I've decided to go seven months into the future. That, of course, is when the Leafs will finally win a playoff round.
Note: if they lose in the first round again, don't blame me.
What makes this Leafs team different than previous ones? Well, good question. Toronto lost one of their best players in @Zach Hyman, who's unfortunately off to the Edmonton Oilers. The team also lost @Joe Thornton, @Nick Foligno, @Zach Bogosian, and likely @Alex Galchenyuk.
The Leafs have replaced them, though, with @Michael Bunting, @Nick Ritchie, @Ondrej Kase, and @David Kampf.
If we took all of the players that Toronto lost after this season and put their ages together, you'd get an average of 31.6-years-old. However, if you take each of the players the Leafs have added who'll likely be in the lineup this season, you have an average age of 26.25-years-old.
That's a five-year difference from the players you lost, to the players you gained. Obviously the biggest trait that was lost was experience — Toronto got younger. Some might say that's a bad idea, some might say it's a good idea.
What do I think? Well, look at the title of this article. I think it's a good idea.
One of the struggles that the Leafs had last season was depth. Don't get me wrong — they had it — but it was players like Thornton or Foligno, who are getting closer and closer to the end of their careers. There's a point where you have to value both experience and youthfulness. It has to be balanced.
This season, you have some players who've been further in the playoffs, like Ritchie, Kase, and
even Kampf has been past the first round
. You then have the ultra-experienced (and very hungry) players like @Jake Muzzin, @Wayne Simmonds and @Jason Spezza.
The age game
I believe this group brings more balance. During the 2019-20 season, the Maple Leafs were the 4th-youngest team in the NHL with an average age of 26.30. Last year, Toronto was the 7th-oldest team in the league with an average age of 28.08. Heading into this year, the team is ranked 16th with a median age of 27.31.
Bringing in players like Bunting, who scored 10 goals in 21 games last season with Arizona, and someone like Ritchie who plays a similar game to Hyman, it deepens the strength of the team. Although it may not look like it, those two could likely be the first and second line left-wingers.
Last year, your top-two left-wingers were Zach Hyman, who shoots right, and a mix of Thornton, Galchenyuk, @Alexander Kerfoot, and @Ilya Mikheyev. None of them are top-six wingers on a Stanley Cup winning team. And maybe, Ritchie and Bunting aren't either, but they are left-wingers who are comfortable and have experience on that side of the ice.
A bottom-six consisting of Kase, Kerfoot, Mikheyev, Spezza, Simmonds, Kampf, @Pierre Engvall, and maybe even @Nick Robertson is very good. With that many players, there will be a chance to allow the likes of Spezza and Simmonds rest throughout the season, if needed (it'll be needed).
Considering all of the changes on the Leafs — from the goalie situation to the leadership group — there's one aspect that Toronto needs, and that's luck. Montreal had it in their series against the Maple Leafs where they scored and won two-straight games in overtime.
Every team needs it in some way to win the Stanley Cup. It's one of the hardest trophies to win in sports for a reason. But who knows if the Leafs will do it. Seriously. I do believe that although this team looks different on paper, they have a better chance to do something, like win a playoff series.
And yes, I know I say this every year, but damn is this year special. You could literally claim it as The Last Dance: Leafs edition.
Every season we think we know this team, and last year was a time where we believed this team was over the hump — we thought they changed. I honestly have no idea if they can make it past the first round, especially with the Atlantic Division this year and how good it is.
But, as always, we decide to love this team and cheer for them too. Hopefully this time, our hearts don't get broken.
(Age statistics are courtesy of eliteprospects.com)