William Nylander isn't worried about trade rumors, contract talks, or anything in between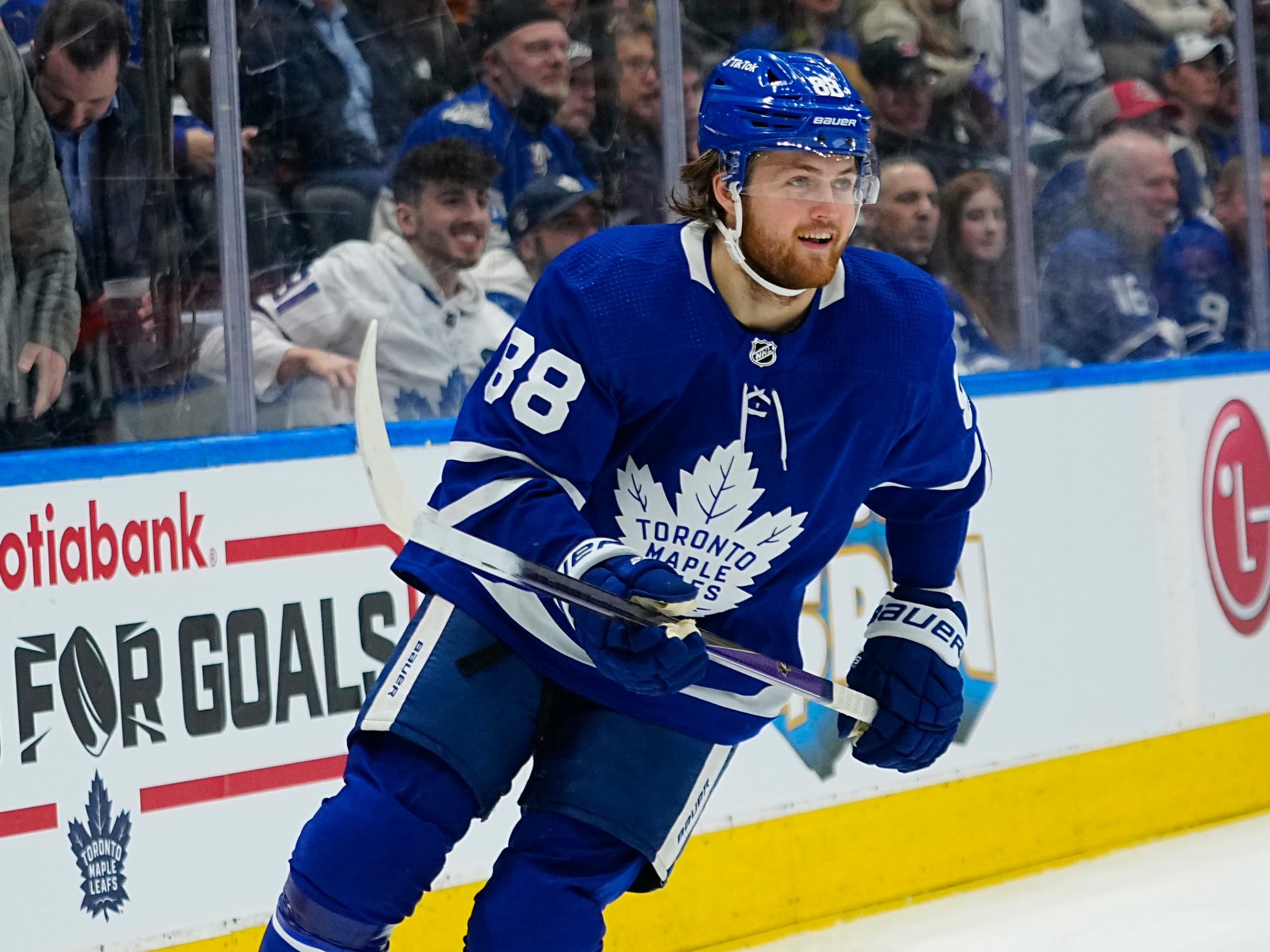 Photo credit:John E. Sokolowski-USA TODAY Sports
Hakuna matata, it means no worries for the rest of your days. It's a care-free attitude where you don't let what you can't control, control you. William Nylander of the Toronto Maple Leafs lives by this motto and this summer, one in which many would say was filled with uncertainty, certainly didn't bother Nylander.
The Leafs forward was recently a guest on the
32 Thoughts podcast
with Elliotte Friedman and Jeff Marek and admitted the trade rumors from earlier this summer did not effect him one bit. Nylander is as relaxed as they come and his attitude and mindset is perfect for playing hockey in Toronto's wild market. Even though it can be a complete circus at times, he'll tell you there isn't a place he'd rather be playing or continue to play.
Nylander Committed to the Maple Leafs
With one year left on his contract, Nylander appears slightly confused why there is so much uproar for a contract extension to get done. He still has the 2023-24 season to honour and he's preparing to make next season the best one yet.
Toronto is home,
and he doesn't want that to change.
This coming after a 2022-23 campaign where the Swedish forward put up career highs with 40 goals and 47 assists and also managed to record 10 points in 11 Stanley Cup Playoff games. Nylander was so good in the playoffs for the Leafs and came up with some timely goals. He also is a vocal leader of the team, regardless of any letters on his jersey. Leafs defenseman
Morgan Rielly gave Nylander props
for drawing up a play when the team needed to capitalize in the dying seconds. Needless to say, the Leafs need Nylander as much as he needs them in his life.
Trade Links Will Continue Until Extension is Signed
Nylander heard his name out there all summer long and at one point it did seem like Brad Treliving was entertaining offers. Honestly though, considering how much president Brendan Shanahan loves Nylander's game, I just don't see him getting traded at any point this season.
Recently though,
Michael Rupp of the NHL network
linked Nylander to a deal with the Anaheim Ducks, citing it would be a great destination for him to take over and be 'the guy'. Frankly, he would be a great fit on any team in the league and this appears to be nothing but some speculation or August fillers per se.
Matthews Extension Won't Speed Up Nylander Process
Treliving and company got
Auston Matthews inked for four more seasons
and while some are screaming at the fact it wasn't the full possible term, who cares. Matthews is signed for five more seasons now and why not just appreciate that. As for how this effects Nylander's agent and his client's extension talks, it likely doesn't impact it one bit.
The latest is Nylander remains interested in getting a deal done and he appears open to having his agent negotiate the deal in season. Matthews on the other hand wanted things done and over with by training camp. The money is still an issue as the gap between what is being offered and what is being asked for is apparently almost $1.5 million.
While
Matthews didn't sign for the max term
, Nylander on the other hand may, based on the fact the Leafs will want to make his extension as team friendly as possible and you do that by adding term to lower the average annual value. With #88's ability to raise his game in the biggest moments and his development to become a more complete player, Toronto will want to keep him in the mix for many years to come. He's smack dab in the middle of his prime and the team is closer to winning a Stanley Cup than they've been in decades.
Leafs Nation, be patient and remind yourselves – Hukana Matata. Nylander will be attending training camp, he's going to play out his contract and he's very likely going to re-sign before July 1, 2024. Don't let the lack of a contract extension keep you up at night, it certainly isn't keeping Nylander from getting his beauty sleep.