Win it for JT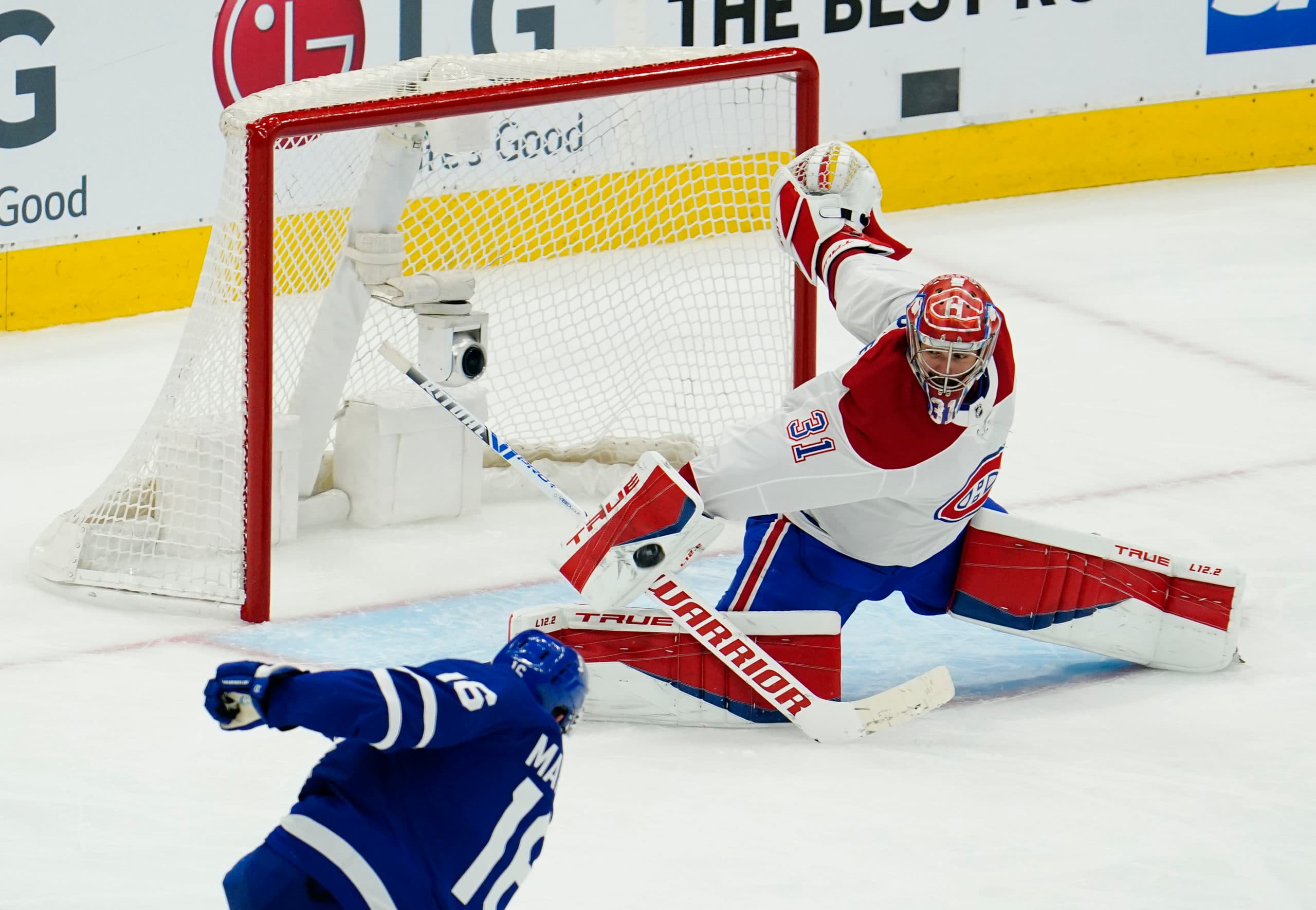 Photo credit:John E. Sokolowski-USA TODAY Sports
It still feels weird getting ready for a game. I think I can speak for a lot of Leafs Nation when I say that it feels like there's stuff much bigger than the game going on. Tavares' injury made me lose all interest in game 1, and for the most part, that's carried into the second game.
But, Tavares is out of the hospital, and has been cleared of all structural damage to his head, neck, and spine. It's still a concussion and a knee injury for him, and he's still probably not going to play in the playoffs, but Tavares is for the most part okay, although I can only imagine how scary that must have been for him.
However, the games must go on. The Leafs find themselves down 1-0 in the series, even though it's not a loss you can fault them on. But, there are lots of things to go off of in this game. They ended up being the better team as far as driving play and generating scoring chances, although they didn't generate as many chances as they usually do. And at the end of the day, it was only a 2-1 loss. The Leafs were playing a game, likely shocked and traumatized, and they still almost won.
And now they know that their captain is okay. Now they know they can focus on the game. Now they already have something to win this for.
It's time to win this game, this series, this Stanley Cup, for John Tavares.
Lineups
Toronto Maple Leafs
Montreal Canadiens
For Toronto, Galchenyuk slots in for Tavares, with Foligno taking over his role as the second line center between Gally and Nylander. Engvall also joins the lineup over Nash, who seemed a bit out of place in Game 1.
For Montreal, Kotkaniemi replaces the injured Jake Evans, which might be a problem for the Leafs, but Kotkaniemi has been pretty inconsistent throughout his career so far, so it shouldn't be a difference maker.
Leafs Starting Goalie: Jack Campbell
As far as first playoff games go, Jack Campbell had a pretty good one. Obviously he'd want the win, but he was otherwise solid, and you can't entirely fault him on either goal. Well, he might have been better prepared for the first one if he didn't leave the net to move a stick (which overall was a problem in the game), but he didn't cost the team the game, that's for sure.
Habs Starting Goalie: Carey Price
Price put on a vintage Price performance in Game 1, and that's definitely reason to cause fear and panic in Leafs Nation. However, it's one thing to have one good game, it's another to do that for an entire series. Price isn't the difference maker he used to be, but sometimes he elevates his game on the bigger stage. Whatever confidence he got in Game 1, the Leafs need to destroy in Game 2.
Game 2 comes your way on Sportsnet and CBC at 7pm EST!