The Leafs needed a bounceback, statement, character, whatever kind of win you want to call it in the worst way on Tuesday against the Lightning. They got it. But while that was a game to feel great about for a couple days, the reward for it is the setup for tonight's monster game against the Panthers – the only team really chasing and capable of catching the Leafs to bump them out of the playoffs.
How much is on the line tonight? About as much as a regular season game can possibly be worth at this stage in the schedule.
MoneyPuck.com
has as much as a twenty percent swing in playoff chances for either team. Truly bonkers. Thankfully they also project the Leafs as road favourites in this game with a 53% win probability. I'm sure that will ease everyone's mind.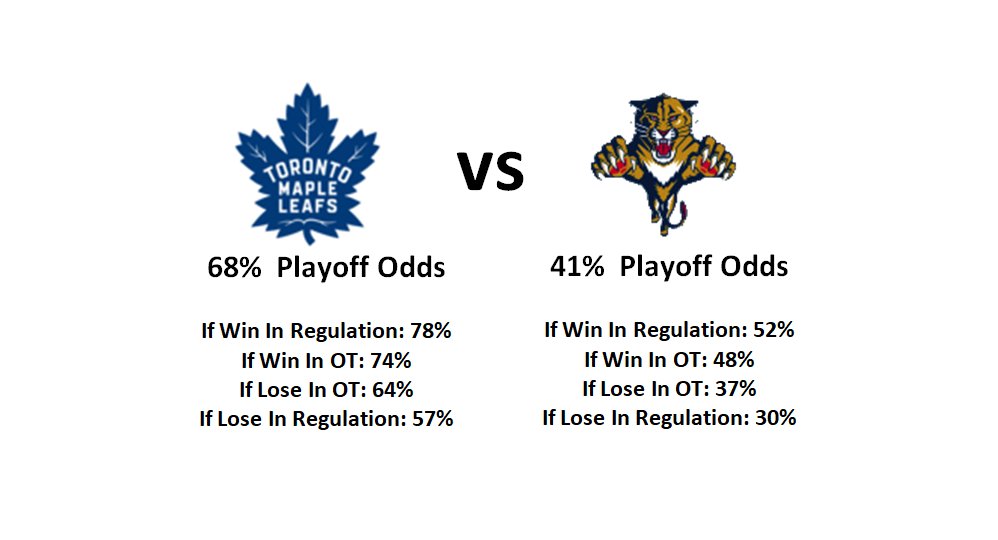 It might seem like this season has been going off the rails for Toronto, and to a point that's true, but with the playoff seeding set up as it is, their cutoff to get in is going to be on the low side. Going into this evening, the Leafs are projected to hit 95 points on the season by
Micah Blake McCurdy's HockeyViz model
. The Panthers? Around 94. Whichever team edges out the other is going to nab that three spot.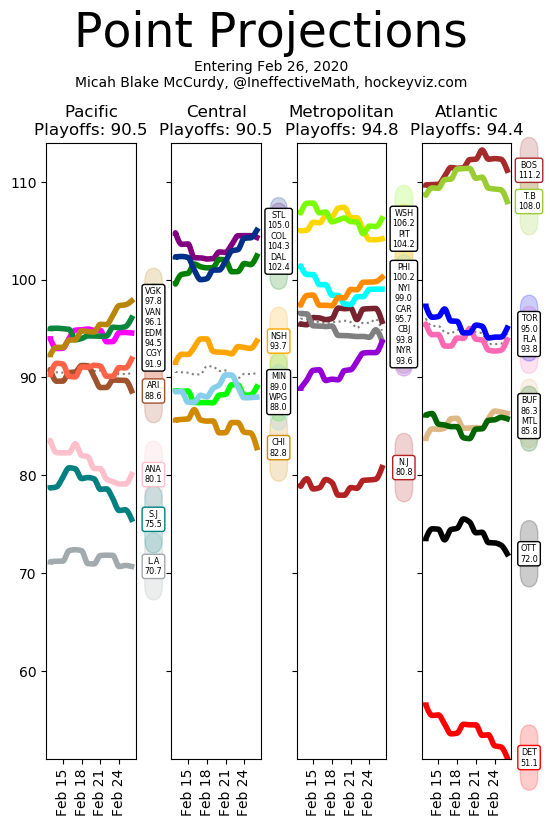 There are stressful times ahead, no doubt, but the Leafs can do themselves an enormous help to punch their ticket with a win tonight, preferably within 60-minutes.
Of course, they're going to have to do it with a skeleton crew on the back end. The injury to Muzzin on Tuesday puts them in a bind on the left side for at least a couple more weeks until Rielly is set to return. If there was ever a time for Travis Dermott to step up and become a true top four mainstay like people have projected the last couple years, now would be convenient.
Here's how the lineup looks against Florida, via Daily Faceoff.
Andersen will get the start, and that news definitely isn't as alarming as it has been in recent weeks given how he looked against the Lightning on Tuesday. But he'll be up against Bobrovsky, who's been doing his own off-and-on act over the course of the season – they've both been wildly inconsistent. This game might hinge on whichever goalie doesn't fall back into those earlier ruts.