10 Things to consider about the Leafs and the trade deadline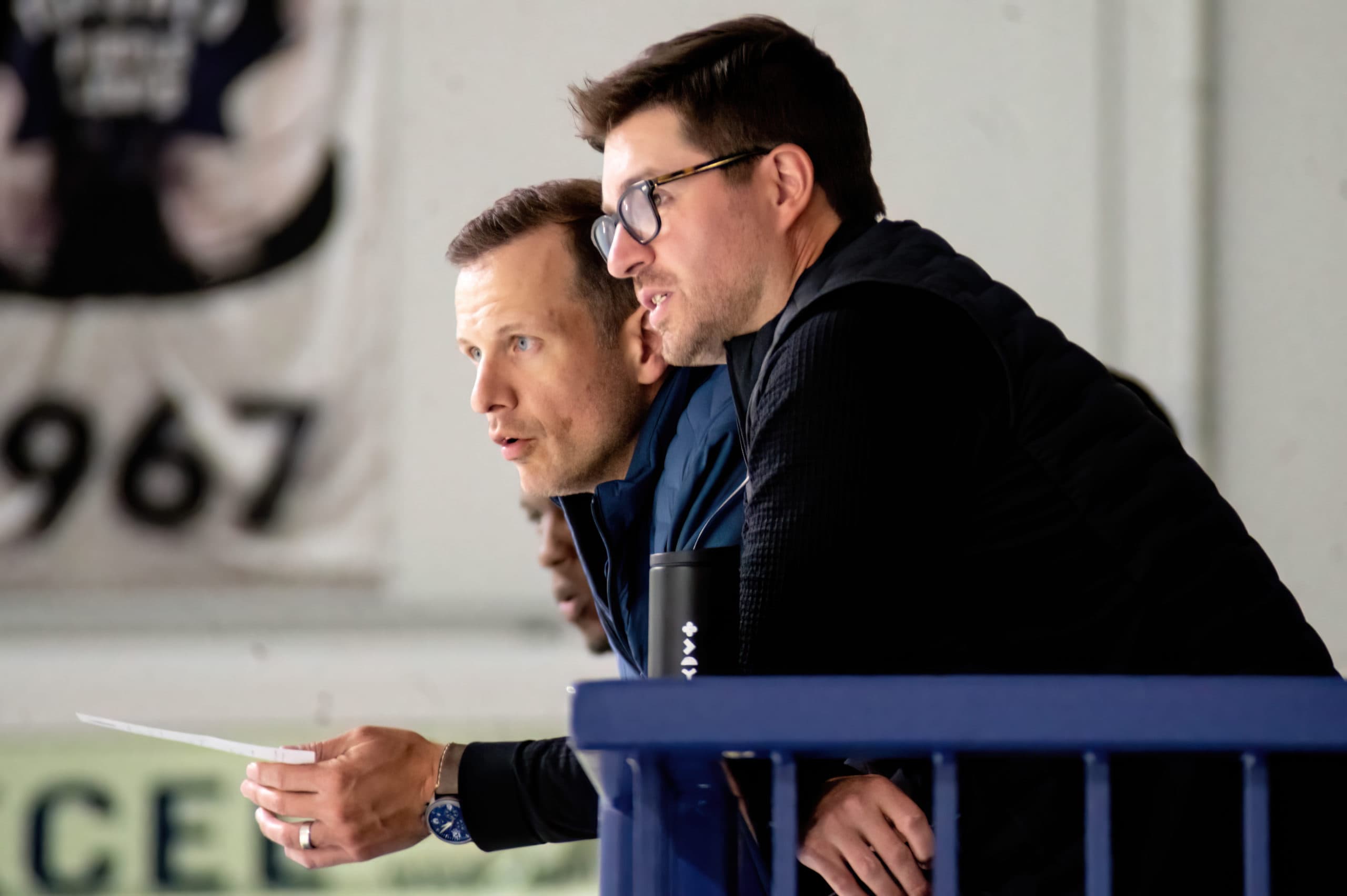 Photo credit:Steven Ellis/The Leafs Nation
We are less than five weeks from the trade deadline. It feels like we are at least halfway through the nonsense that starts around the beginning of the calendar year and so far has yielded just a Ryan Merkley/Matt Nieto trade. It's an interesting time that never lives up to the hype that goes into it, but the trade deadline is the last barrier between Leafs fans and confronting the existential dread that is playoff time, so admittedly I try to enjoy it even knowing that it will be underwhelming.
There are a lot of quantitative elements that go into the trade deadline and throwing mass quantities of numbers at you about random players on random lottery teams is fun, but today I thought I'd just ramble on about 10 qualitative things that warrant a bit of discussion heading into the trade deadline as well.
1. If a player's numbers say they are playing badly, trust the numbers
There is always a belief that the player that you want the Leafs to acquire who is having a down year is having that down year because they are playing on a bad team. There is one major flaw in this way of thinking and that's the obvious, "what if the player I like is actually making the team bad?" I throw this one out there, especially in regard to people looking at Ryan O'Reilly. He's having a down year and given that he's the captain of the St. Louis Blues, should he not be one of the players that the rest of the team should be leaning on not covering for?
2. That trade you felt the Leafs should have been able to beat might not have been available to the Leafs
Whether it is a GM reluctant to trade in their division/conference whatever, maybe they don't like Dubas or the Leafs, or maybe they had a specific piece on the Leafs that Toronto wasn't willing to part with, but it seems like every year we (myself included) fall into the "if that's all it took, why isn't he a Leaf?" That's before even getting into no trade clauses, or even GM's listening to players who don't have NTCs that said they might not want to play in certain places.
3. Systems matter part 1
Deadline season always comes with a bizarre overvaluing of stay at home defensemen. Ben Chiarot got Montreal a first round pick. David Savard got Columbus a first round pick. Someone might give up a first round pick for Vladislav Gavrikov. The thing is, a lot of these players look like they are good because of the system they are playing in and are not in fact very good. I mean, Gavrikov doesn't look particularly good in his current system, but Chiarot certainly saw his stock rise because of how he played against Toronto in the playoffs, and Gavrikov under Tortorella is still fresh in a lot of heads and someone is going to treat him as having an off year rather than being good under a certain coach.
4. Systems matter part 2
That player you think would be great for the Leafs might not be a fit at all with the Leafs. Dean Chynoweth has accomplished a lot with the Leafs defensemen, but that has been an ongoing process for a couple of seasons at this point. Any defenseman the Leafs bring in would need to be a fit with what is already happening on Toronto's blueline. Dropping a stay at home defenseman on a very mobile blueline at this point seems like it would be…well…like what happens every time Jordie Benn is inserted into the lineup.
Similarly, the Leafs aren't going to target a forward who can't keep up with a forward group that is at its best when it forces their opposition to chase them.
5. It's a business but their still human
Your feelings on Alex Kerfoot, Justin Holl, Pierre Engvall, whomever don't really matter to Kyle Dubas. The feelings of their teammates do factor into Kyle Dubas' decision and if Kyle is moving one or more of the roster Leafs he needs to be showing that he is making a clear talent upgrade. There has been a lot of talk about this group winning together and if some of those players will be moving on and not getting a chance, it better be for a player that the room will be excited about.
6. There's something to be said for familiarity
We've heard it from Elliotte Friedman this week that Sheldon Keefe trusts Alex Kerfoot. You might not trust Alex Kerfoot, but his coach does. That's going to mean that for Kyle Dubas to take away Sheldon Keefe's goto guy, he's gotta give him someone he can use. If the Leafs feel that a player, even one who has been doing better this year, can't fit into their systems quickly, they might opt to play it safe with the devil they know.
7. The Leafs aren't making a hockey trade
William Nylander isn't being traded. Morgan Rielly isn't being traded. Matt Murray isn't being traded. TJ Brodie isn't being traded. I don't know which other players I should feel obligated to list off here, but veterans under contract aren't going anywhere. That doesn't mean something big can't happen in the summer depending on how the rest of the year shakes out, but for I think it truly needs to be stated that whether you believe it's time to sell high on Willy or cut ties with Rielly, there is no chance that it happens. That's shuffling deckchairs.
8. The style of hockey the Leafs have played so far is their style going forward
The Leafs might bring in a tougher player or two, or they might bring in some more defensively-minded players, whatever. There might be a new archetype explored, but it's not going to change the approach the Leafs have taken throughout this year.
9. We probably like our prospects too much
If you are don't want to see the Leafs trade a prospect because they might turn into a bottom pairing defenseman some day, I'd like to refer you to the ease in which the Leafs have acquired players like Victor Mete and Conor Timmins this year. The same holds true of all the Leafs prospects that might develop into the next Zach Aston-Reese. Even beyond that, there needs to be an honest look at who is truly untouchable and can't be replaced with some level of ease when looking to make a trade and it really comes down to what we've heard from the Leafs. The 2023 1st round pick isn't something you want to part with easily, and Matthew Knies is a special player that you would have a hard time finding a replacement for. Pretty much everyone else is fair game, even if a Roni Hirvonen trade might break me.
10. It takes time for new players to figure out their fit
This is one of the things that always drives me nuts at the trade deadline. If you bring in a player in January, they might have their role on the team figured out come playoff time. Bring someone in the first week in March, they will be a lobster brained player operating on the fringe of a team's system through at least the first round of the playoffs. And that's the double edged sword. Act early, but pay a premium to do it or wait until the absolute last minute and deal with a bunch of players who have no idea what they are doing for the first few weeks with their new team.
The main thing I'd say here is that once again when you think of who the incoming players are replacing in the lineup, do they have ability to outperform who they are replacing if they are only 75% as good as they usually are because you won't be getting them at their best.
Now that I've tried to take all the fun out of the trade deadline, I'll go back to hoping that Kyle Dubas will prove me wrong and make the next month an interesting one.