2023 NHL Draft: Five European targets for the Toronto Maple Leafs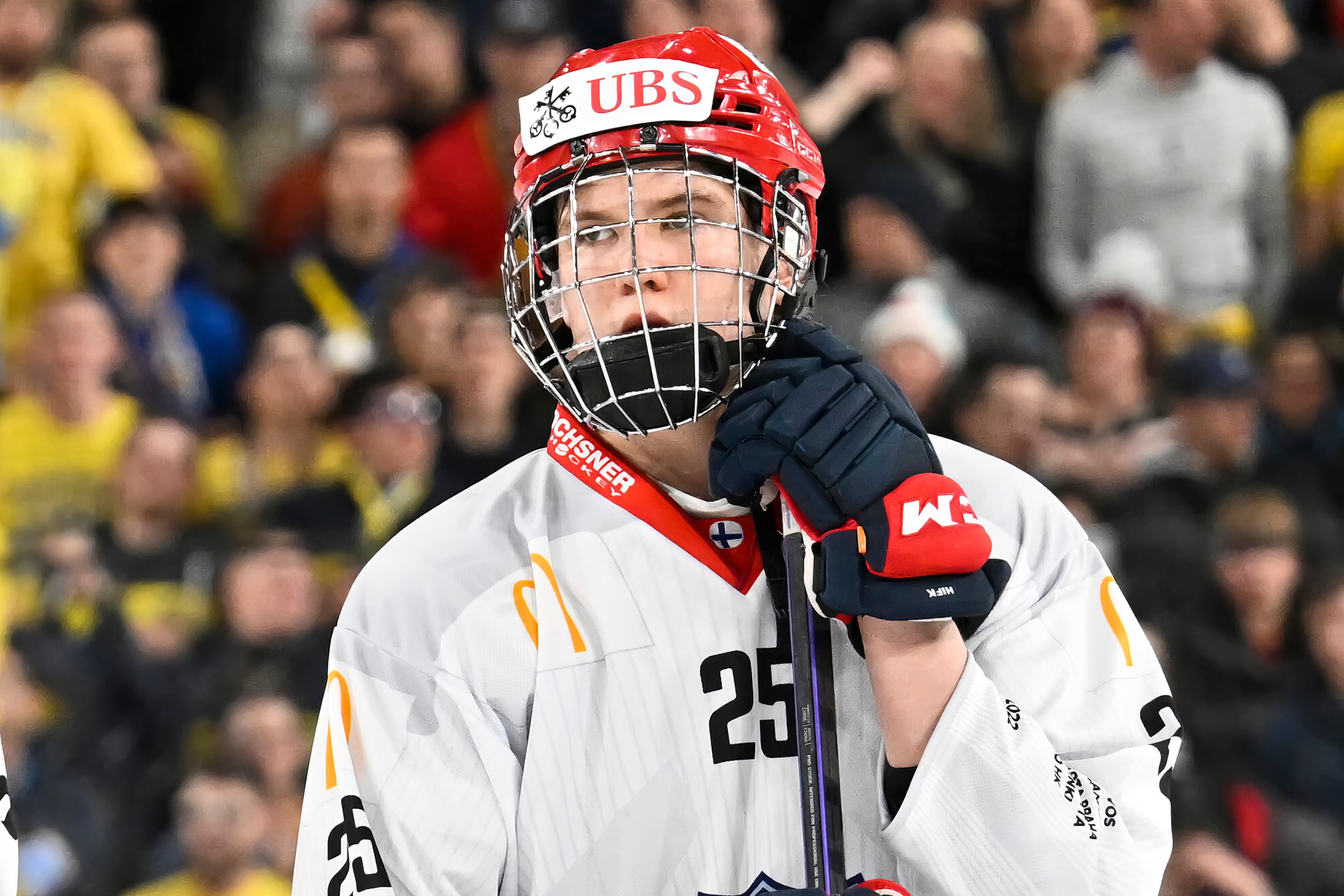 Photo credit:KEYSTONE
Europe can be one of the most challenging areas to scout.
You can have an elite talent ripping up their respective country's U-20 league, only to earn an NHL call-up and not see a single shift. That happens all too often – even to guys like Lucas Raymond – so it's tough to get a good read on a guy when that happens.
But, that pro experience, even if small, is always interesting. And when they're dominating any level against their peers, it's noteworthy. So while you won't see any European prospects putting up 90 points a year like in the CHL, even a 20-point season in the KHL or Liiga is huge.
So, let's look at five European-based players the Leafs could look to select with their first pick in the 2023 NHL Draft in Nashville:
Kasper Halttunen, RW (HIFK, Liiga)
From a points perspective, there's not much to see this season. Halttunen scored just one assist in 25 games and his ice time has fluctuated anywhere from around 16 minutes a night to not even getting a shift. But his play in the U-20 league and internationally has turned some heads, and it helps that he stands at 6-foot-3 and over 200 pounds. The big power forward is skilled, can shoot from anywhere and is built like a pro-caliber player. He moves very well for his size, too. Halttunen is the type of player teams love to trade for at the deadline. Don't be too concerned about his output with HIFK – it's hard for 17-year-olds to earn opportunities in European pro hockey. He's done enough to prove he can dominate against his peers.
Dmitri Simashev, D (Lokomotiv Yaroslavl, KHL)
Simashev is this year's big, crushing blueliner. The 6-foot-4, 201-pound defenseman has bounced around between the KHL and MHL, and he's especially physically dominant in MHL play. He's excellent in his zone and moves well for a bigger blueliner. His lack of offensive upside knocks him down a few pegs but he'll be one son-of-a-you-know-what to go up against. It's kind of hard to compare him to anyone in the Leafs' lineup right now, but he can do a lot of what Jake Muzzin does – hopefully, that doesn't include injuries.
Noah Dower Nilsson, C (Frolunda, Sweden U-20)
The younger brother of Detroit Red Wings prospect Liam Dower Nilsson, Noah had an impressive first half of the season. While skating is not his strong suit, he made up for it with a fantastic release, a solid frame and, most importantly, confidence with and without the puck. An injury at the World Junior A Challenge in December meant he didn't get into any league play for nearly two months, but he returned to score eight points in three games before making his SHL debut with Frolunda. So it's good to see him back, and it'll be interesting to see how he finishes out the rest of the season because there's some significant talent here.
Otto Stenberg, C (Frolunda, Sweden U-20)
When Stenberg gets possession of the puck, you notice. He's a skilled forward with a penchant for highlight-reel goals and plays fast and dangerously. He's got experience at center and the wing and has been successful at both, which gives him some extra versatility. He started the year off with a great Hlinka-Gretzky Cup and has continued it with excellent play in the Swedish U-18 league. Stenberg also has some SHL experience, and he's had some good showings there.
Daniil But, LW (Yaroslavl, MHL)
But has seen some time in the KHL, but has mostly split the season between Loko Yaroslavl and Loko-76 in the MHL this season. He has 27 points in 26 games, making him one of the better U-18 players with at least 20 games played. He also has 15 games of KHL experience this year with Lokomotiv and has recently moved up in the lineup. At 6-foot-5, But moves better than most kids his age and it often looks effortless. He has a broad skillset and can catch you off guard with some of the clean, creative plays he makes. A big forward that can skate well? Scouts like him.