2023 NHL Draft: Toronto Maple Leafs first round targets at the CHL/NHL Top Prospects Game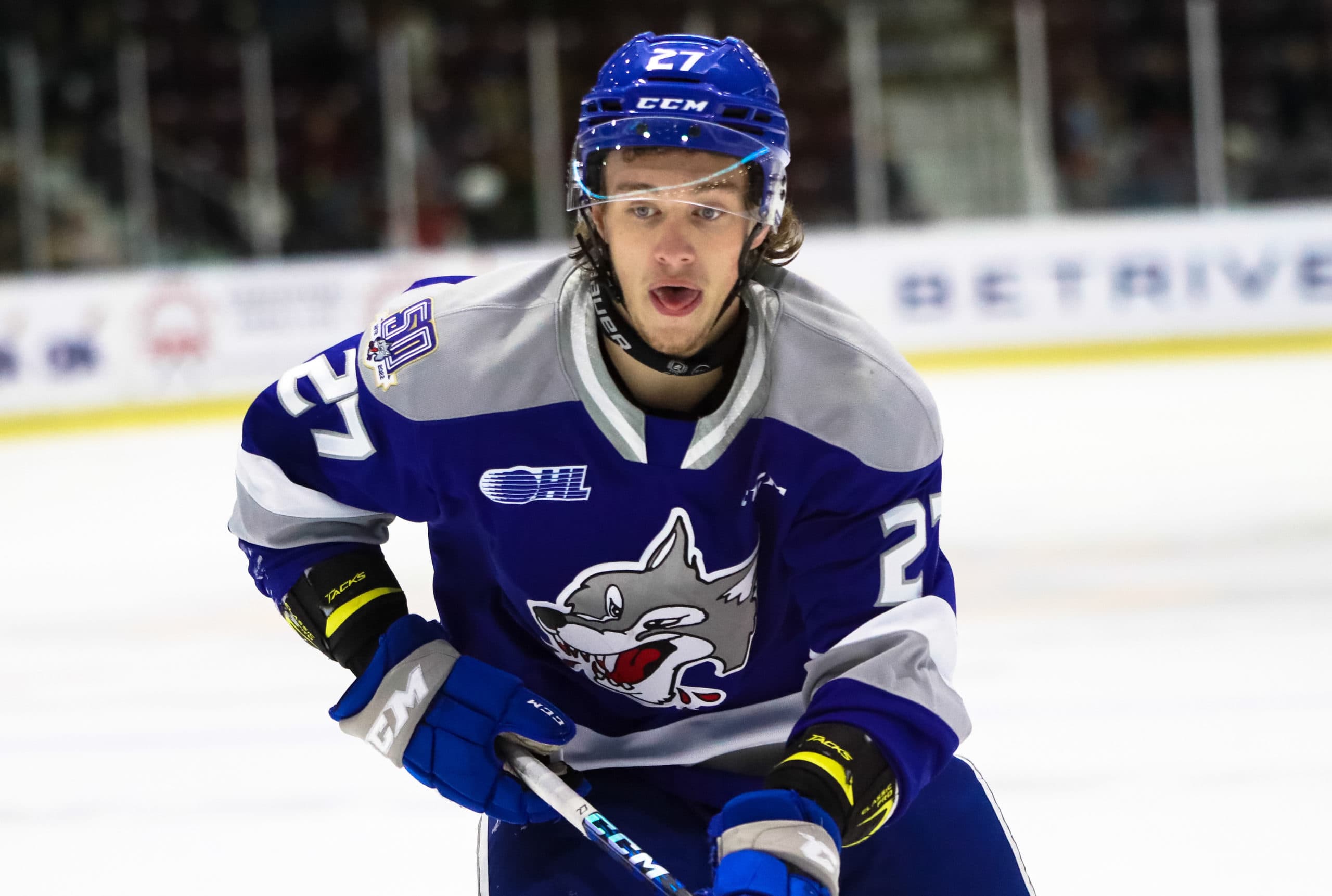 The CHL/NHL Top Prospects Game is happening in Vancouver later tonight, pitting Canada's top prospects together in one of the must-watch prospect events of the night.
Granted, it's happening the same night as a Toronto Maple Leafs game, and the Leafs aren't going to get one of the top picks, anyways. But if you follow prospects, and you care about the team's future, it's worth keeping an eye on.
If all goes well, the Leafs will have one of the last picks in the 2023 NHL Draft in Nashville. But, again, history doesn't favor this team. So here's a look at a few potential first-round picks to watch when the game kicks off just after 10:00 PM ET:
Quentin Musty, LW (Sudbury, OHL)
Musty was the first pick of the 2021 OHL Draft, and while he hasn't blown the doors off of the league in the meantime, I'm still a fan. Musty is thinking offense all the time and his compete level is near the top of the class. It bothers him when he gets stopped on a chance and he tries even harder the next time. Musty has a good release, and skates well enough, but I'd like to see him use his strength more to his advantage to dominate shifts like he used to at the U-16 level. Musty likes to throw his body around and has an excellent power-forward frame at 6-foot-5 and 205 pounds. He's the type of guy you throw into the middle six and watch his work ethic take over.
Nate Danielson, C (Brandon, WHL)
The Brandon Wheat Kings captain is on pace to hit 90 points as a sophomore, so we know the offense is there. His biggest strength from a technical standpoint is how he reads pressure and he's no slouch as a backchecker, either. He's not aggressive enough for my liking and I feel like he falls apart in physical matchups but he's got enough raw talent that should translate well to the pro game. I have him as the 20th-ranked prospect for the draft, but but many others see him falling in the bottom five spots. If the Leafs have an early first-round exit again (sorry), Danielson might be available, and someone that could become an effective middle-six forward.
Calum Ritchie, C (Oshawa, OHL)
Once seen as a flashy forward with high offensive potential, Ritchie has played at under a point-per-game rate this year in Oshawa, catching everyone by surprise. He's a reliable two-way forward that you can count on from a consistency standpoint, but he feels too… safe. I'd like to see him return to taking risks and getting more creative as we've seen in the past. When things were working in Oshawa last year, Ritchie was a highlight-reel machine. He's becoming a bit more rounded this year, which should bode well for his NHL future.
Lukas Dragicevic, D (Tri-City, WHL)
While Dragicevic does have the tendency to float around a little too often, the upside here is tremendous. He has a great shot from the point, likes to pinch in whenever he can and will do whatever it takes to keep the puck from crossing over into the neutral zone behind him. He has good offensive instincts and I think he'll continue to move forward defensively. I like Gragicevic as a bit more of a long-term project, and I think he'll be a menacing force one day.
Koehn Ziemmer, RW (Prince George, WHL)
I'm not convinced Ziemmer is first-round material, but he might be a team some look to target later in the first. Ziemmer is on pace for around 40 goals and 100 points this year, building upon an impressive campaign a year ago that saw him score 26. He plays like a power forward just without the size, bringing energy to every shift. I like him as a middle-six contributor with a good shot and the potential to put up 15-20 goals a year – I worry about his defensive zone coverage.