3 Leafs who need to take another step in 2023-24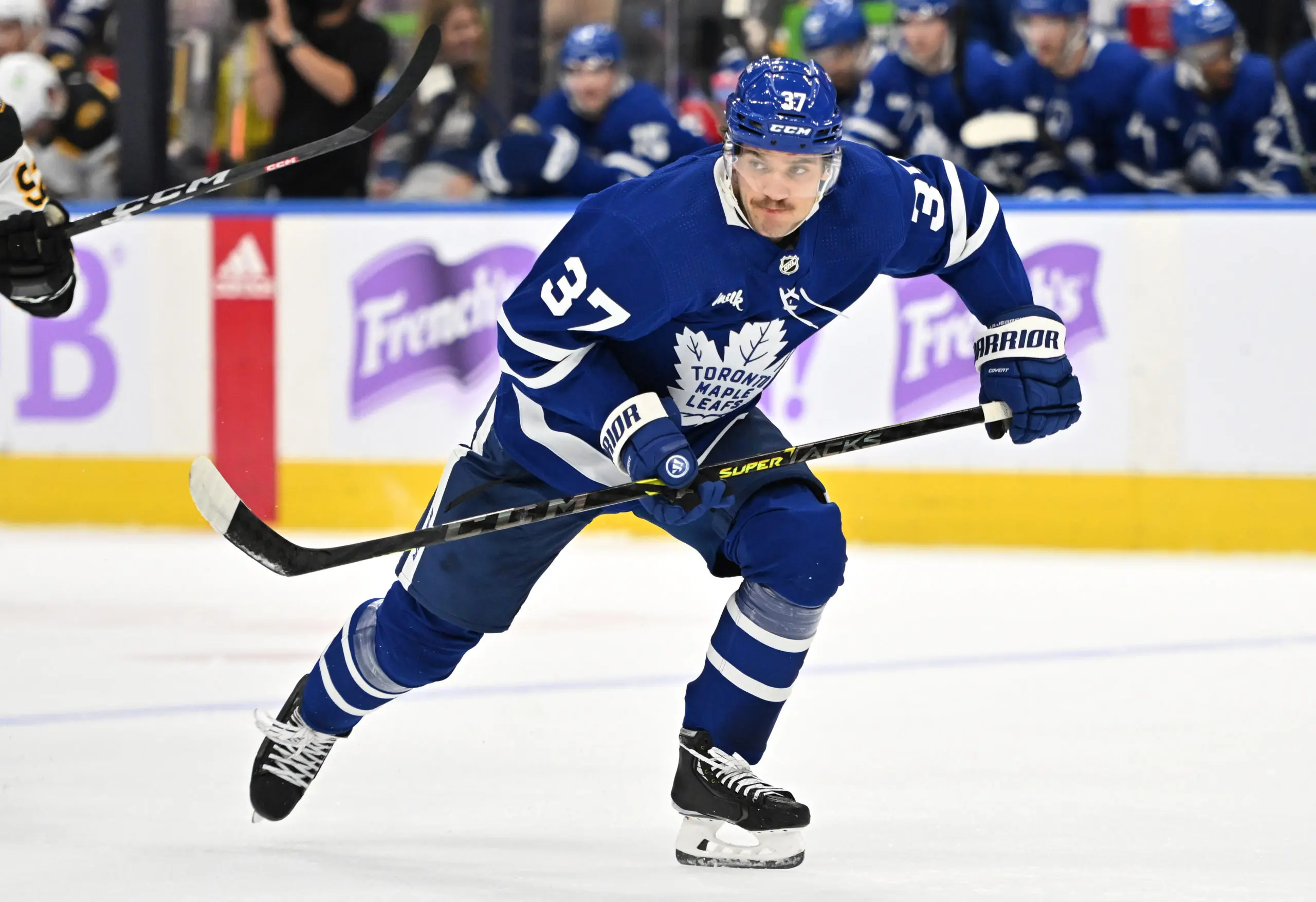 Photo credit:Dan Hamilton-USA TODAY Sports
When you're paying four players a big chunk of money, it goes without saying but you need others in the lineup to exceed expectations.
If the Leafs are finally going to do something substantial in 2023-24, it's imperative that they get contributions up and down their rosters. With that in mind, here are three Leaf players who need to take another step next season:
JOSEPH WOLL – GOALIE
The recent Matt Murray news solidified what we already knew: The Leafs plan to go with a Samsonov/Woll tandem this upcoming season. For Woll specifically, it will be fascinating to see what his transition to being a full-time NHLer will look like. Any way you slice it, the 25-year-old has just 11 regular season appearances to his name, so there's indisputably an element of risk attached to this situation. It looks and feels like he's ready for this promotion, though. If Woll lives up to expectation, suffice it is to say, the Leafs will be in a good spot to do some big things.
TIMOTHY LILJEGREN – DEFENCE
In a nutshell, the 2023-24 campaign could be a make-or-break season for the 2017 first round pick in Toronto. Although the defender has shown flashes of progression in the past, his big-time issue is consistency. One night he has it, the other he's a tire fire. If everything goes according to plan, the 24-year-old is expected to start the year on the bottom-pairing with Mark Giordano. That said, Conor Timmins, who the Leafs picked up mid-way through last season, could be hot on Liljegren's trail for playing time, so he better perform —or else.
BOBBY MCMANN – FORWARD
For all intents and purposes, McMann is as late bloomer as it gets. The 27-year-old winger, who's coming off a very solid AHL season where he scored 21 times in 30 games, notched one assist in 10 outings for the Maple Leafs this past season. He's got size, he's got speed, and most importantly, although it was a small sample size, he did not look out of place at the NHL level. McMann will get a shot to crack the roster in training camp, but at this point, it's likely he'll start the year in the AHL. Additionally, he should be the first forward called up once a roster spot opens up for whatever reason (injury, suspension, etc.).