3 Maple Leafs Bounce Back Candidates for 2023-24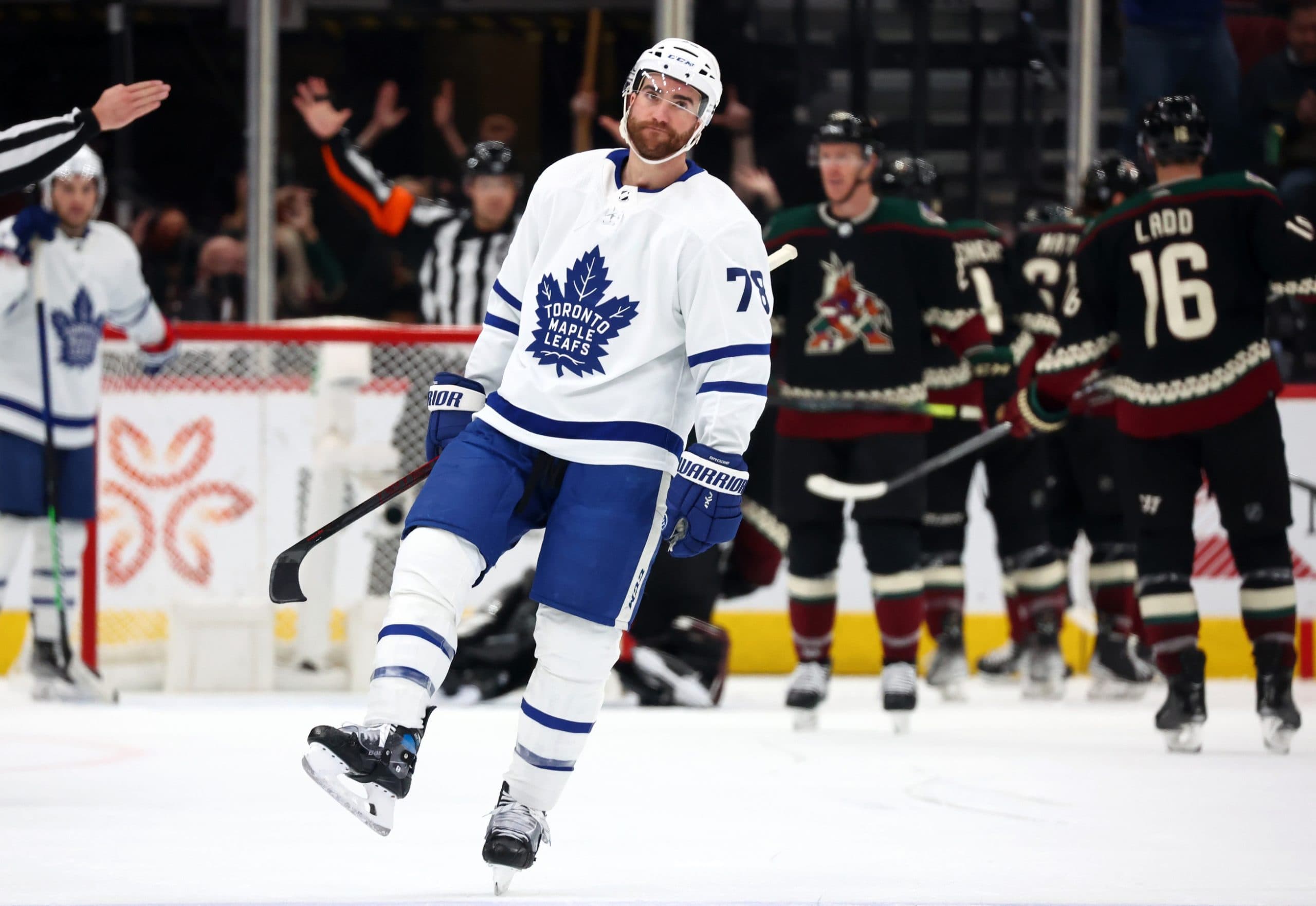 Photo credit:Mark J. Rebilas
Piggybacking off my latest piece for Daily Faceoff highlighting 10 bounce-back candidates for the 2023-24 campaign, I decided to take a deeper look at some Leaf players who could unquestionably fit under that umbrella.
In the end, there were three prominent names that stuck out like a Habs fan at a Toronto sporting event:
AUSTON MATTHEWS
By his standards, the 26-year-old superstar is coming off a 'down' year, which is hilarious because he still managed to score 40 goals last season. Having said that, when you pot 60 in 73 the way he did in 2021-22, you're expected to produce at that ridiculous rate every season. And when you don't, people wonder what the hell's going on. Personally, I think the dip in production was a couple different things. 1) Sheer speculation on my part but I don't think he was fully healthy. And 2) I think the pressure of pending contract talks was getting to him, too. Despite putting up the numbers he did, he never really looked comfortable all season long. Furthermore, the key number to monitor this season is Matthews' shooting percentage. It was a career-low 12.2 in 2023-24. Bottom line: This guy's just too talented. Watch out, Connor McDavid. It's time to bring the Rocket Richard back where it belongs.
MORGAN RIELLY
Because he was so good in the playoffs last spring, it's easy forget how poor the 29-year-old's regular season truly was. In 65 outings, the blueliner notched just four goals and 41 points, and on top of that, he looked nowhere close to get the guy tat the Leafs handed an eight-year, $60-million contract extension to. Nevertheless, Rielly was paid for a reason. He's a really good player and he plays with really good players. Similar to Matthews, I think he was banged up for the majority of the season and I do feel like the pressure of living up to the contract got to him  a bit as well. I mean, how could it not? Anyway, I feel strongly about a Rielly bounce-back this season, and you should too.
T.J. BRODIE
Coming off arguably his worst NHL season to-date, Brodie's looking to get back on track in time for unrestricted free agency next summer. As we've seen time and time again, contract motivation can do wonders for a player's game. Here's hoping Brodie is no different. Furthermore, the 33-year-old, who's known for his defensive acumen, has been the model of consistency for several years now. That said, there's no question his game dipped dramatically in 2022-23, especially when things mattered  the most in the Stanley Cup Playoffs. Any way you slice, the Leafs need Brodie to play like a top-4 defenceman again. If he doesn't, they'll be in big-time trouble. For what it's worth, I like the contract year angle here.