3 reasons why it would be a bad idea for the Maple Leafs to buyout T.J. Brodie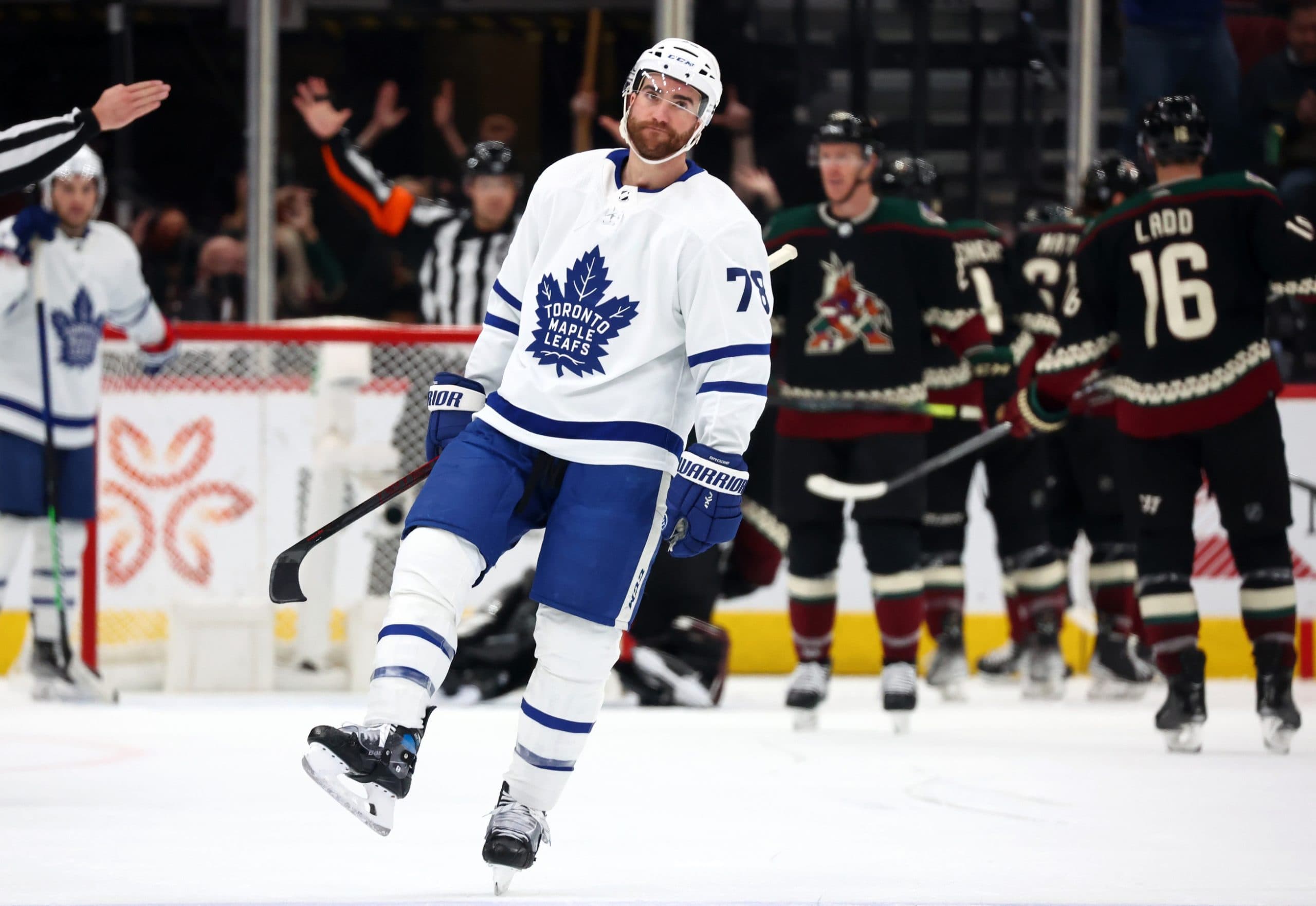 Photo credit:Mark J. Rebilas
With the Ilya Samsonov arbitration case officially in the books, Toronto's second buyout window, which will span 48 hours in duration, is set to officially open on Wednesday.
And already, the vultures and resident capologists on social media are starting to circle. Matt Murray's name has been at the forefront of this conversation for a while, but once again, there are many pondering T.J. Brodie's future with the organization. Outside of the fact that a potential buyout of the 33-year-old blueliner wouldn't cost the Leafs anything this coming season, the move still doesn't make much sense —at least to me.
T.J. Brodie is a very serviceable defender
Even though Brodie's cap hit in 2023-24 will be $5 million and he's coming off a subpar season, it would be insane to cut bait on him strictly based on that. Additionally, he's such a big part of the penalty kill, and on top of that, his ability to play his off-side, makes him even more valuable. Furthermore, he's entering a contract year, and more times than not, we know what that kind of motivation can do for a player's game (See Morgan Rielly in 2021-22).
Who are you replacing him with?
If the Leafs went ahead and bought out Brodie right now, almost instantaneously, they would be looking for a similar type player. That's assuming they feel the same way as most of us do about Timothy Liljegren, Conor Timmins, and Mark Giordano. Aside from Matt Dumba, who the Leafs can't afford due to salary cap constraints, there's not much remaining on the free agent market that would make sense on the back-end. Meantime, if they elected to go the trade route to replace a bought out Brodie, they would undoubtedly have to give up some assets to make that happen.
Brodie's still has trade value
If the Leafs were in fact steadfast on moving on from Brodie, I'm almost certain more than a handful of teams would be interested in trading for him. For starters, how about Chicago? San Jose? Teams are always looking for top-4 defenders, so I don't think it would be difficult to move him —if need be. Moral of the story: Now's not the time to make a decision that you may end up regretting down the road.