3 Toronto Maple Leafs that need to bounce back next season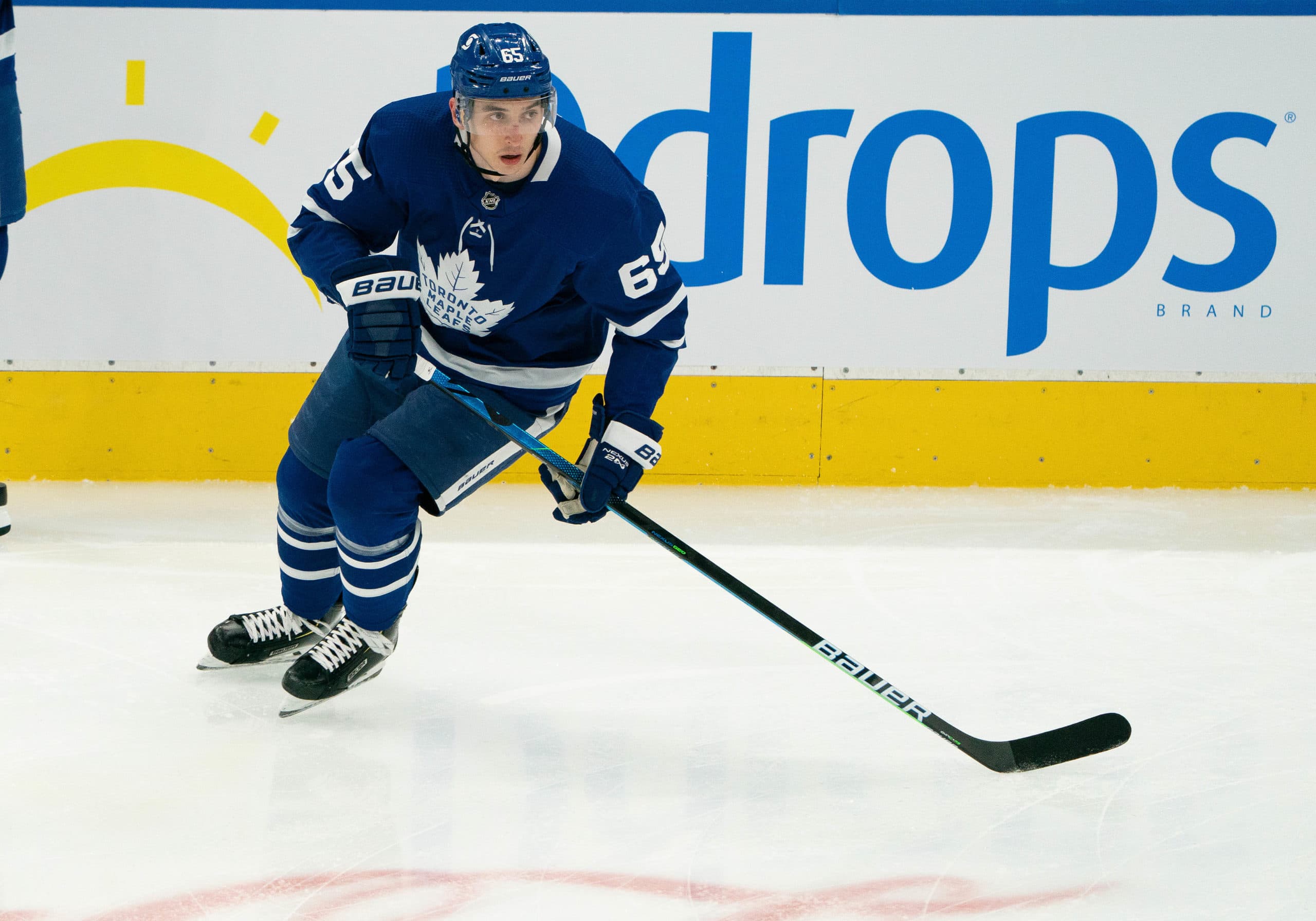 Photo credit:Nick Turchiaro-USA TODAY Sports
The 2021-22 NHL season is already almost here, and for Toronto Maple Leafs fans, they don't know whether to be excited about yet another season or to be worried that another season is upon us and we might see the same movie for the sixth year in a row. Despite the Maple Leafs collapsing in the first round yet again, it was definitely a regular season to be proud of, but them losing in the first round again does make their regular season meaningless at this point.
However, it was a season filled with great moments and a season filled with some stressful  moments, and for some players, in particular, they will be looking to bounce back next season after having not the strongest of seasons during the 2020-21 campaign. These three individuals all have specific skills that will allow them to bounce back, it's just a matter of if they can apply it next season and show us they are capable of bouncing back to help lead this team to greater things.
1. Justin Holl – 29 years old – RD
Contract – $2M x 3 years – signed through the 2022-23 season
This pick shouldn't come as a shock to many people because we should all know Justin Holl is a decent defenseman when paired with Jake Muzzin, however, when he isn't paired with him, Holl looks completely lost out there on the ice at times and it seems like he struggles with Muzzin's absence. Now, you might be saying, why does he need to bounce back next season if he's decent when paired with Muzzin? Well, good question. Muzzin has gone down with injury multiple times throughout his time with the Maple Leafs and when he has, Holl clearly isn't paired with him anymore and he takes a decline at times in his game when he's with someone else.
For someone who is a big right-shot defenseman and has shown he can shut Connor McDavid down in games, I think you should be able to shut down almost everyone you go up against whether you're paired with Jake Muzzin or not. However, Holl did have a jump in his offensive production which is always great to see from a defenseman. He registered 20 points in just 55 games this past season which surpassed his previous career-high of 18 that was set in the 2019-20 season. He would've been on pace to finish a full 82 game season with 30 points last season which is still pretty good if you ask me.
That pairing of Muzzin and Holl is a good pairing don't get me wrong, but it is being carried heavily by Muzzin and if Holl can bounce back and be the same Justin Holl we saw in the first month of last season, then this shut-down pairing will be even better than what it currently is. Both defensemen are big guys who aren't afraid to throw the body around and they both make it miserable for you when you're in their zone with the puck.
He's coming off this past season also averaging the most ice-time of his career with 21:04 in all situations, so if that tells us anything it means he'll more than likely be getting around those same minutes this coming season with Jake Muzzin and if that is the case then that is more of a reason for him to bounce back defensively this coming season. Also, if he can contribute similarly to his offensive numbers from last year, then that is also a win in my books for Holl.
2. Ilya Mikheyev – 26 years old – LW/RW
Contract – $1.645M x 2 years – signed through the 2021-22 season
Another player who will be looking to bounce back next season is someone who could even potentially be traded this off-season or at some point next season, it's Ilya Mikheyev. There are numerous Leaf fans out there who don't like Mikheyev and think he should be traded for some assets and I don't blame them at all for thinking that way, but I also don't agree with them either. It's a 50/50 for me with trading Mikheyev away.
Listen, if we get the same Mikheyev we saw in the 39 games he played in the 2019-20 season then there is no way he should be getting traded from the Toronto Maple Leafs, however, if we don't and we see the same Mikheyev we saw last season then it definitely is a topic of conversation. It is no secret he had a down year this past season compared to his 2019-20 season and a big reason for that could definitely be from the wrist injury he sustained in December of 2019 in a game against New Jersey. It just seemed like he was never able to find his game again ever since his return to hockey which was in the bubble last year.
Mikheyev is a speedy winger who is great at killing penalties and we all know that already. However, he really didn't find that much success this past season scoring-wise and he really only generates his offence off the rush when he's speeding down the wing and beats the defence. The only problem is, he had probably the worst luck at finishing out of all players in the league last season with the number of chances he had off the rush. It felt like he would either miss-handle the puck when he got close to the net, hit the post or crossbar, or simply just get stopped by the goalie.
If Mikheyev can bounce back to the 2019-20 version of himself or at least close to a version of it, then that would be great to add into this teams lineup come next season. As I said, he's fast and great at killing penalties and that's where he brings the most value to a lineup and if he can bring the offensive touch that he had as a rookie, then obviously that would be even better for himself and the Toronto Maple Leafs as they lacked scoring at times last season and it showed.
3. Wayne Simmonds – 32 years old – RW/LW
Contract – $900K X 2 years – signed through the 2022-23 season
The last player that I think needs to bounce back next season is someone who signed a two-year extension in Toronto after their playoff exit, it's Scarborough's finest, Wayne Simmonds. Simmonds had a weird season last year and what I mean by that is he was on a hot streak scoring-wise and then it got rudely interrupted with a broken wrist which he sustained against Vancouver. When he finally returned from his injury he just wasn't the same Simmonds from earlier on in the season and with the type of injury he had it obviously took time to get back to game speed with his wrist.
The type of game Simmonds plays is obviously a hard-nosed game where he's physical with his opponents and when it comes to scoring he's in and around the net and he needs his wrists healthy so he can handle the puck down low and score in those areas. It just wasn't the same when he returned and it showed mightily as he struggled at times upon returning but then soon found his groove again and strung together some good hockey games in a row.
For someone who is now making $900K annually for the next two years, who plays that style of game and is obviously past his prime, I don't expect a lot from him next season offensively. Although I would like and expect him to definitely improve slightly from his nine points he registered last season and with a fully healthy wrist next season he can definitely still be effective down low and score those net-front goals either 5v5 or on the power-play if he gets put there again.
He's most likely going to be in the bottom-six again and play that fourth-line role for the Toronto Maple Leafs next season and more than likely be on a line with another veteran in the league, Jason Spezza. I feel like being on a line with Spezza and not having a huge role and being heavily relied on to score tons will allow him to just play his game and hopefully, he can pot home more goals and put up more points in a full or at least somewhat full season next year compared to this past season.