5 NHL reclamation projects the Maple Leafs can swing for the fences with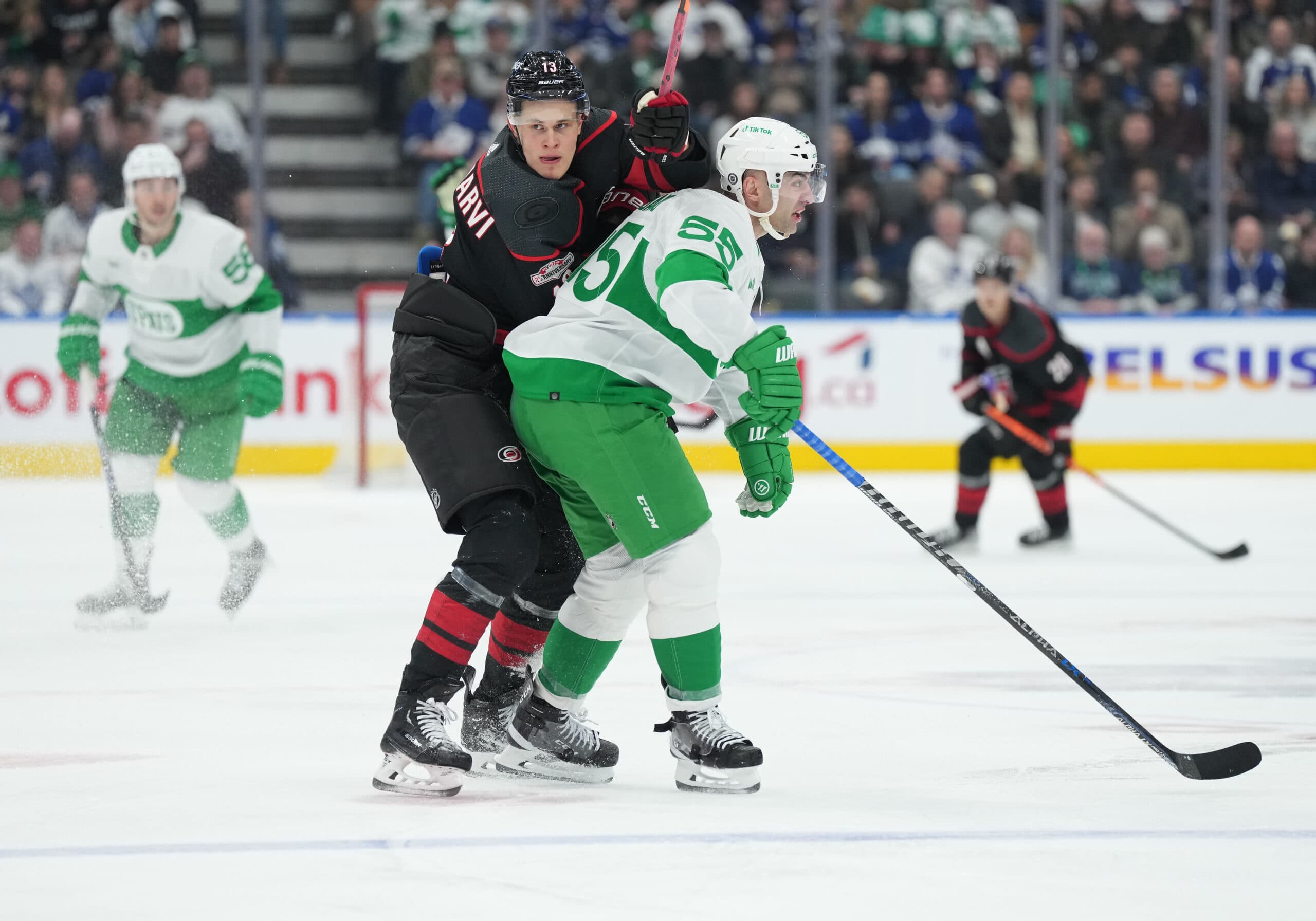 Photo credit:© Nick Turchiaro-USA TODAY Sports
As free agency slows down the Leafs still have a number of contract spaces available. My hope is that Brad Treliving will go a bit against what Kyle Dubas has done previously and not burn through all 50 of them, leaving himself without wiggle room once the season starts, but with the Leafs out of cap space and a roster that looks near complete save for a starting goaltender, my attention has shifted towards some swing for the fences depth options. Here is who I'd like the Leafs to take a chance on.
Tyler Benson
Benson is a serviceable two-way forward that would easily fit in the top six of the Marlies and is an ideal bubble player for the Leafs bottom six. Coaches like players who can come up and fill in with low event hockey and won't look out of place, and that is presently Benson.
Benson was at one time a highly touted prospect and like Patrick he was slowed by injury. Up until now he has only developed in the Oilers system and it would be interesting to see what he can do with some different direction.
Isaac Ratcliffe
You can't teach size but you can teach other stuff. Isaac is 6'6 and that is a nice starting point, but in the six years since he was drafted Ratcliffe hasn't added much in the way of tools to establish himself in the NHL or even really standout in the AHL.
Given that there is a need for warm bodies on the Marlies, Ratcliffe might be an interesting option to pursue, but he's certainly a long shot.
Jesse Puljujarvi
It seems like every reclamation list should include Puljujarvi. There are plenty that still expect big things out of him and believe that he was simply done dirty in Edmonton. I don't think it is that simple. A much more realistic take is that Puljujarvi needs a chance to be the solid third line player he was always going to be and developed into a player that is primarily slowing things down in the neutral zone, throwing the occasional mammoth hit, and chipping in some occasional offense.
Puljujarvi is going to be on the shelf for a long time and that actually benefits a team like the Leafs. He can be immediately thrown on the LTIR and Toronto can trust that injuries will happen and reactivate him at a time that works for Puljujarvi's health, development, and the Leafs salary situation.
Ryan Merkley
At 22 years old, Merkley still has some time to put it all together. He was a highly touted prospect but one that had to work through some attitude problems. Not being around him I have no idea what ever became of those alleged issues, but at one time there was considered to be a lot of talent trapped in Merkley and with a defensive coaching specialist on the Marlies now in John Gruden, it seems like it wouldn't be the worst thing to send a challenging project his way and give the Leafs a chance to see if there is anything that can be unlocked in a skilled right shot defenceman.
Andreas Johnsson
The road after the Leafs has been a rocky one for Andreas Johnsson and perhaps reuniting Johnsson with Keefe, who has consistently gotten the best hockey out of Johnsson is a reasonable course of action.
At his best Johnsson was a potential penalty killer who could score 20 goals while playing on the third line. As the Leafs look to beef up their depth and Johnsson looks to stay in the NHL this seems like a potential match and a far better alternative than paying Connor Brown $4M for that reunion.
If Johnsson can be had on the cheap or brought in on a PTO, the Leafs would be wise to bet on getting him back on track.
Honourable Mention: Nolan Patrick
I was a huge fan of him on the Wheat Kings and while injuries have certainly taken a toll on him and slowed his career if not completely ended it, I wonder if a slow and steady rehabilitation in the Leafs organization might get him back on track. If the Leafs go multi-year on a contract with Nolan Patrick at a high but completely buriable AAV ($1.15M) he could have some time to recover and resume his career.
It's also very likely that this is the unfortunate end of Nolan Patrick's career, but if there is a hope he can come back, taking a chance on a 6'2 center who was selected 2nd overall isn't the worst thing you can do.
If none of these options excite you, that makes sense. They are reclamation projects and with the Leafs in win now mode they certainly aren't the priority. They are however a good way of establishing better depth.
Max Lajoie was already a start in the right direction as the Leafs went with a player that Dean Chynoweth has had some experience with and he's someone that John Gruden can get the best out of. With Lajoie already a high performing AHL defender and was the captain of Carolina's AHL team, he too has the potential for some upside with the Leafs.