A fond look back at the narratives of the Leafs first day of free agency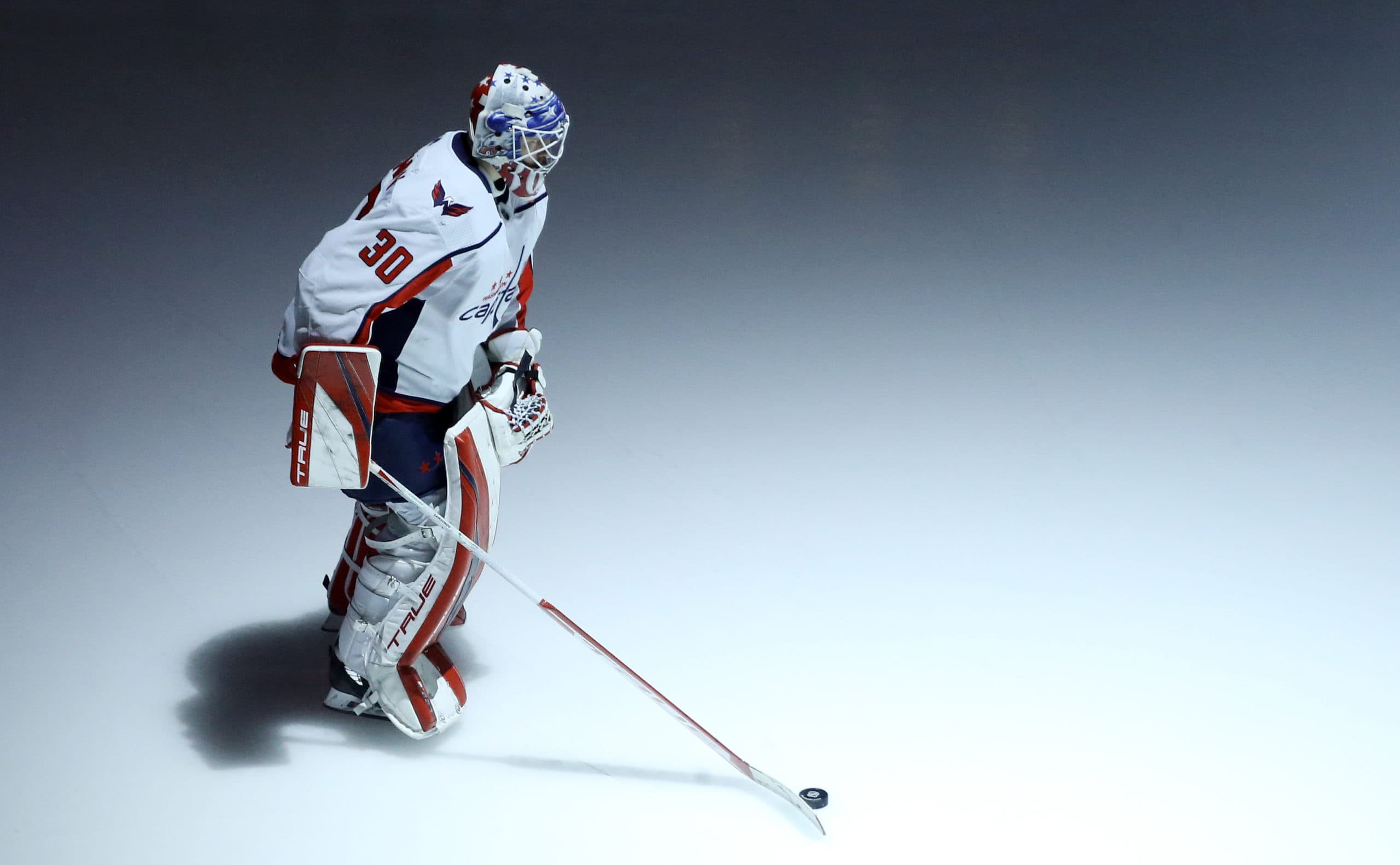 Photo credit:Charles LeClaire-USA TODAY Sports
Editor's note: I wanted to start off by thanking the team here at The Leafs Nation for their outstanding coverage of the first day of free agency this year. Our writers were on top of every development as it occurred and analyzed in a thoughtful manner. I also want to thank our readers who have been coming to the site in the record numbers in the past couple of days. Don't think we don't appreciate you too. I know free agency is a big time for news, but I assure you we've got some exciting content planned throughout the offseason and if you are new to the site, we hope we can count you returning frequently (whether you agree with us or not.) 
Free agency is a day that I often look forward to on the NHL calendar, and then comes and it's an absolute blur. I have no idea who plays where anymore but assume that most of the Leafs free agents are in Edmonton now and that Johnny Gaudreau isn't the best decision maker in high pressure situations.
So far in free agency the Leafs have had one key objective that needed to be accomplished and more or less they've done that. They've reworked their goaltending. First bringing in Curtis Sanford as their goaltending coach, then by adding Matt Murray and Ilya Samsonov to tend net. Honestly, getting Samsonov at $1.8M for a year is something we collectively aren't happy enough about, and somehow is drawing criticism from NHL pundits. It is an ideal show me contract on a player that is allowing the Leafs to skip past the "grow their own" stage of a top goaltending prospect and instead are just modeling him into the best netminder he can be based off his draft pedigree. It's a low risk signing, hell even Eric Comrie had a second year for his contract. Samsonov is a steal. And to some extent, while Murray isn't a steal, he is low risk when it comes to his term. By most goaltending metrics Murray's small sample of games last season show that he was better than Campbell, and Samsonov's games certainly point to him being an upgrade over Mrazek and Kallgren, so the Leafs are essentially in a position where at worst they are in the same situation they were in last season and at best one or both of these goaltenders takes a step forward and improves the goaltending situation. The Murray trade didn't make it ideal, but bizarre narrative that Murray isn't as good as Campbell or Talbot is very wrong. If you want to be concerned about Murray's health or think the Leafs overpaid for him though, who am I to stop you.
The Leafs last year had a goaltending tandem costing them $5.45M. This year the Leafs wanting to go in a new direction are only paying $6.49M. If the Leafs ran back Campbell and Mrazek with Campbell's new contract they'd be looking at $8.8M. That's an improvement too.
The Leafs are certainly far from a sure thing in net, but they weren't last year either and they had one of the best regular season records in history. And if you like playoff performer narratives, than Matt Murray is the guy for you.
Moving on from something only slightly less controversial than goaltending, the Leafs certainly took steps to address some team toughness today with the additions of Nic Aube-Kubel and Adam Gaudette. Both would have to be earmarked for the fourth line, and both are coming in at $1M or less. Nothing to get too worked up about no matter what you think of these players, but still TSN seemed oddly concerned that Aube-Kubel was a waiver claim last season. Considering that Aube-Kubel was in the lineup for most of the games on the Stanley Cup champions after being on waivers, we should probably assume things worked out fine, but as an incoming Leaf he isn't extended much benefit of doubt.
When it comes to bringing in toughness, you really can't have it both ways and the mythical land of power forwards that people think the Leafs need to be tapping into doesn't really exist, nor would it yield results much better than the Nick Ritchie experiment. Instead, the Leafs are going with what has the early makings of an energetic fourth line and that seems like something people have been calling for.
I should probably touch on the Malgin signing as another hilarious narrative, and one of the replies I received on twitter sums up the signing best.
If Malgin was a found wallet free agent, we'd be all over him. Instead he has a few unfortunate games with the Leafs to his name and the player he was dealt for went on to achieve far beyond anyone could have reasonably expected him to. It's probably not worth stressing depth signings as much as we do, but this is Leafs Nation. The Carlo Colaiacovo/Gino Reda mini-meltdown on TSN was a bit embarrassing about how this market has responded to not being a big buyer in free agency following the Tavares signing.
Finally there is the salary cap narrative. There doesn't seem to be any shortage of people pointing out the dire situation of the Leafs salary cap. Oddly enough Kyle Dubas doesn't seem particularly bothered by it even though once the Malgin signing is factored in it will mean the Leafs will have somewhere between $2.5-$2.75M to get Sandin and Engvall signed. And he also promised that he wanted to do even more. (Update: It's confirmed that Malgin's cap hit is $750k)
The first thing that squashes that narrative is that Nick Robertson is waivers exempt and can immediately give back the Leafs a bit more room come the start of season. The Leafs also have the summer 10% cap overage which gives that $8.25M of extra money in the short term, but we'll treat that more like a bank overdraft at this point.
Beyond Robertson's demotion, Aube-Kubel's contract is buriable, Malgin and Gaudette are players that could be exposed to waivers, and there is the uneasy conversation we are not ready to have about Wayne Simmonds if he isn't a roster lock come fall as well. It seems like up to four positions will easily be up for grabs among the prospect, fourth line, and bubble players.
Finally, Justin Holl seems very likely to be on his way out. That's some wiggle room. The way that Kyle Dubas was talking today about preferring Sandin on the left side could mean that Muzzin is in play as well. And whether the organization likes it or not, the best assessment management decision seems to be to move on from Kerfoot as well. Considering that there are already seven teams in excess of the cap ceiling, it's bizarre that Toronto is the team being singled out for not being able to afford to add.
Now that said, it's probably time we appreciate some of the narratives that come out of this site, myself included. We've generally supported the decisions of Kyle Dubas throughout his time as GM. I can certainly say I agree with the direction he's taken the team, and he has a strong vision for what he wants the Maple Leafs to be. Though I think it's safe to the Dubas knows what he's doing narrative can rightfully be questioned even if we still support it.
The Matt Murray trade is a huge gamble on the part of Kyle Dubas. He's stuck his neck out on a goaltender with a rough injury track record and at a cap hit less than $1M than what Darcy Kuemper received from Washington. He's put the Leafs in a place where they've lost a valuable forward in Ilya Mikheyev and had no cap space to replace him, and for the second year in a row the ability to upgrade the team has been almost non-existent and required a run it back philosophy over looking for viable areas to improve. There has been little to no help available from the prospect pool due to traded picks, and loyalty at times has taken precedence to a fault. As good as the Leafs have been under Dubas, there is something to be said about how the team is limited in how it can improve being a significant problem, and one that could benefit from shrewder tactics at time.
Now that all of that is said, there is also a need to pump the brakes on the panicking. Toronto will not only be a playoff team, but one of the top seeded ones again next season. The sky is falling attitude demonstrated by some in the past few days isn't warranted and even if both goaltenders don't pan out, the Leafs are strong enough in other areas to make it into the playoffs and cross their figures that either someone who can play goal is available at the trade deadline or that Matt Murray does have a magical next level come playoff time.
It's also probably worth mentioning that today was just the first day of free agency. It's July 13th and there is a lot of time for things to change for the better (or the worse.)