A Kraken mock draft and how it could affect the Leafs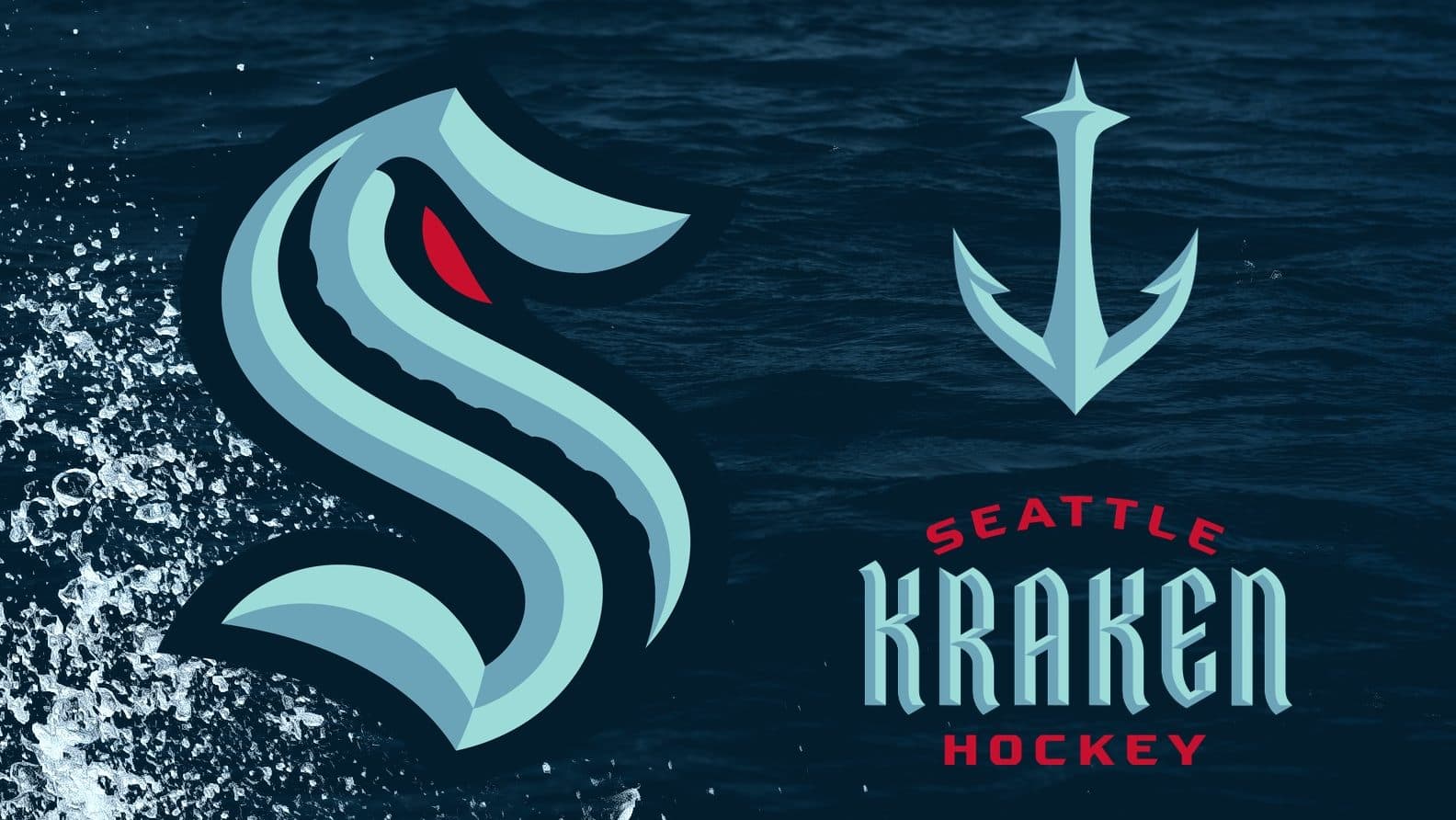 Expansion drafts are incredibly fun. Until the player you didn't want to get selected gets taken, then it goes sideways fast. Still it makes for an interesting day around the NHL and we should enjoy the fallout throughout the draft weekend, and you won't hear me complaining about that either.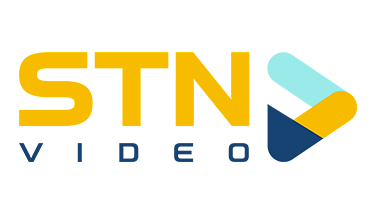 Unfortunately, the last time I checked we aren't a Seattle Kraken site, and while we could just go ahead with it anyway, I feel each selection needs a bit of a how does it affect the Leafs angle to it. So strap yourselves in for a long read, be prepared to critique my final version mock expansion draft.
From the Anaheim Ducks: @Haydn Fleury
The majority of the Ducks players worth protecting have been protected and they really have nothing left but low cost bottom pairing D or replacement level forwards available. While there are younger defensemen with more upside available, Fleury is a bit more ready to play now, while still having some upside as a 25 year old. The fact that he lines up on both sides of the ice is a plus, and only has one year left with a $1.3M cap hit.
It wouldn't be surprising to see the Kraken go a different route here, especially if Anaheim will give up an asset to move @Adam Henrique, but Fleury is a safe pick and one that counts towards adding a player under contract, so we'll go with him.
How does it affect the Leafs? Fleury represents one of the many options that are similar to @Travis Dermott that show he's not really at risk for being selected by the Kraken.
From the Arizona Coyotes: @Christian Fischer
Cheap, young, and under contract check a lot of boxes for Seattle, and really it comes down to if they want Fischer or @Ilya Lyubushkin on defense. Fischer gives Seattle a physical bottom six forward with some upside still possible. Age is a factor in taking him over Lyubushkin, but also that there will be other defensive options available elsewhere.
How does it affect the Leafs? Fischer is a player I could see the Leafs trading for, assuming Seattle is in the market for more bottom of the roster Leafs.
From the Boston Bruins: @Nick Ritchie
I think I've aged myself into thinking like old Leafs twitter, and see the value in Nick Ritchie. I'm not so far gone that I think he's in anyway a better player than Nylander, but as another affordable physical forward option to add to Seattle, Ritchie is a fit. They aren't going to be able to build entirely out of talented players, and physicality makes up some of the gap. He's the first RFA I've selected, but can't imagine he's due for a sizeable raise, if any.
Cheap, young defensemen like Lauzon would also make sense here, and Boston seems to have no shortage of hope for the best late bloomers, but Ritchie is my pick if I'm trying to be consistent in how the team is built
How does it affect the Leafs? Other than a large number of Leafs fans love talking about Ritchie, there is the possibility, like Fischer that Seattle could move him, especially since he's an arbitration eligible RFA.
From the Buffalo Sabres: @William Borgen
Let's start with acknowledging there isn't a good pick option from Buffalo, and Borgen is the pick solely off of being the youngest available player from the team with no real cap commitment.
When there was a rumour that it would cost two firsts to get Seattle to take a certain player I wonder if that player was @Jeff Skinner. In that case, I'd roll the dice on him.
How does it affect the Leafs? Not really in anyway, but if Seattle did acquire Skinner and was shopping him at 50% retained… no, still not interested.
From the Calgary Flames: @Mark Giordano
There really isn't a need to look beyond Giordano. He's still a good defenseman with only a year left on his contract. If they don't want to use Giordano, there won't be a shortage of suitors looking to pick him up for the year.
How does it affect the Leafs? It's a stretch to think the Leafs could be a suitor for Giordano, but maybe if they move Rielly that changes.
From the Carolina Hurricanes: @Jake Bean
Good young defenseman with upside that will get a chance to play more once he's moved away from the deep Hurricane blueline. He's a RFA, so that's now 3 players without contracts added, leaving only 7 more to go, but the pick seems like a no brainer.
The one thing that keeps it from being a no brainer is @Nino Niederreiter, who would be a solid addition to the Seattle forward group or excellent trade bait. Freeing up money for Carolina doesn't seem like a favour that Ron Francis would want to do.
How does it affect the Leafs? If they did go the Niederreiter route so they could trade him, the Leafs are a team that should make a call.
From the Chicago Blackhawks: @Adam Gaudette
Adding another physical forward fits with our theme. If Seattle is drafting someone they want to keep, they go with Gaudette who carries a $950k cap hit in expansion and is signed through next season. If Seattle is wanting to draft someone to trade they probably go with the more flippable of @Calvin de Haan or @Nikita Zadorov.
How does it affect the Leafs? It really doesn't.
From the Colorado Avalanche: Hunter Miska
At some point a goaltender needed to be selected and Hunter Miska would be one that seems capable of clearing waivers and joining their AHL team for depth. The Avs don't have a lot readily available in expansion, another sign that Joe Sakic knows what he is doing, and if you are wanting to see bad things happen to the Avs, you'll have to wait for free agency.
I could see the Avs paying to have @Erik Johnson's contract taken away though, as that cap space will be important to them with the contracts that are coming up shortly.
How does it affect the Leafs? Sometimes it just doesn't at all.
From the Columbus Blue Jackets: @Dean Kukan 
Kukan is a serviceable defenseman that could even be stretched into playing in the top four if needed. He's a cheap right side guy, and could be an adequate Justin Holl type option for Hakstol.
Of course they could also consider @Max Domi, but there is a lot of baggage that goes along with a player who has bounced around a ton in his career and hasn't always had views that would fit in well with the Pacific Northwest crowd.
How does it affect the Leafs? Your uncle who followed the Quinn era Leafs religiously really wants Toronto to trade for Domi. Smack him on the nose with a newspaper and forget about Max.
From the Dallas Stars: @Ben Bishop
Bishop is one of the affordable starting goaltender options out there, although maybe third or fourth down the list when it comes to the direction the Stars are likely to go with. Health is obviously a concern, and while I think the idea of bringing in Bishop to flip him is the best idea, his NMC limits where he's going. Still, not a lot of other exciting options from the Stars, and if they can draft him and flip him, that helps their cap situation too.
How does it affect the Leafs? Well, who do you think I want the Stars to flip him too? There is no reason to believe that Bishop wants to play in Toronto, but if he does, I could get behind a Bishop/Campbell tandem.
From the Detroit Redwings: @Troy Stecher
A good, cheap, right shot defenseman who definitely can play in their top four right away. Consider that there aren't a lot of other options on Detroit other than hoping that Ken Holland was right about @Dennis Cholowski. Might as well go with the sure thing instead.
How does it affect the Leafs? Toronto doesn't necessarily have a spot for Stecher, but he's a player that has been connected to Toronto an awful lot, although a big part of that is that he played for Dave Hakstol. Nope, they are probably going to draft him and keep him.
From the Edmonton Oilers: Tyler Benson
Benson is a promising prospect that is ready to start his NHL career, and given that most of Edmonton's options available are decidedly less exciting, Benson it is.
If Seattle wants to get creative, they could take @Oscar Klefbom and put him on their LTIR and hope that at some point he can resume his once promising NHL career, but it will be an uphill battle. Benson is the safe pick.
There is also a strong possibility that the Oilers will pay to have Koskinen or Neal taken off their hands.
How does it affect the Leafs? It really doesn't, except Leafs fans love to laugh at the Oilers, and paying a premium to unload Neal would do just that.
From the Florida Panthers: @Chris Driedger
It's rumoured the Kraken have a contract in place for Driedger already so this isn't really requiring a lot of analysis. If they didn't want to go that route @Frank Vatrano was an interesting option, as are Nutivaara and Gudas.
How does it affect the Leafs? Driedger was a potential goaltending option for Toronto that appears to be off the market.
From the Los Angeles Kings: @Carl Grundstrom
Former Leaf sighting!!! He's young, has upside, and is cheap and signed. He checks many of the boxes I would go after if I was building out an expansion roster.
Of course they do have @Jonathan Quick available, and while that might not be ideal, the Kraken will wind up with at least one potentially big name tandem partner for Driedger and it could be Quick, Bishop, or Price.
How does it affect the Leafs? We get reminded that Grundstrom exists, and while no one really wants it there's no forgetting that Quick has been rumoured to Toronto before. If done at half price maybe he can add to the Leafs collection of California goaltenders.
From the Minnesota Wild: Kaako Kahkonen
Goalies are important, so why not take a younger one with some promise. In fact, a Kahkonen and Driedger tandem could be really fun to watch, and with Kahkonen still under contract he's one hell of a value next season.
@Carson Soucy deserves a lot of consideration as a pick as well and four times out of ten I'm selecting him instead of Kahkonen, but he's a bit more pricey and if I'm the Kraken I want to enter the trade/free agency market with as much cap space as possible so I can destroy the NHL for a second time in two weeks.
How does it affect the Leafs? Trade Toronto one Kahkonen, please.
From the Montreal Canadiens: Cale Fleury
Let's start with the obvious, if you can flip @Carey Price or see Price as vital to marketing your new team, you bring in Carey Price. If you have concerns about a 34 year old with a $10.5M cap hit, you don't take that on for nothing.
Fleury on the other hand is one of the younger players available to Seattle in the expansion draft, so he's not a bad way to start building out their prospect pool and AHL team.
How does it affect the Leafs? Whether they take Price or not, Leafs fans will find a way of dunking on Montreal whether we've earned that right or not.
From the Nashville Predators: @Ryan Johansen
Eventually you need to spend money somewhere and given the lack of capable centers available, you better believe that Nashville should be desperate for Johansen. Throw in the fact that he's a former Portland Winterhawk and will have some commuting fans from that city, he's a solid option and obvious a better route to go than Duchene. If they are wanting to stay on the cheaper side of things Sissons and Jarnkrok could be considered, but if you go cheap the whole way you won't hit the minimum salary floor.
How does it affect the Leafs? I dunno, maybe they eat some salary and flip Johansen. Leafs could use center depth, but not as much as Seattle can.
From the New Jersey Devils: @Andreas Johnsson
Another former Leaf sighting. Believe me, I've galaxy brained this into taking Bastian, taking Wedgewood, to trying to understand Colton White's upside, but the reality is that Andreas Johnsson is a decent enough winger that could fit with Seattle.
How does it affect the Leafs? We all sit back and try to remember what the return was in the trade that sent him to New Jersey.
From the New York Islanders: Keiffer Bellows
The league loves doing favours for Lou Lamoriello, so it very well could be that @Josh Bailey or @Jordan Eberle are gone, and Lou gets some additional cap space to sign whatever over the hill former Devil he's crushing on to a long term deal.
Or they can steal one of his prospects. I'd go after Bellows now, because if you have cap space, like the Kraken will, Lamoriello will trade you one of Eberle or Bailey later.
How does it affect the Leafs? We get the joy of seeing Leo Komarov exposed and Matt Martin protected and the friendly reminder that Lou really isn't the GM we want even if he did fall ass backwards into one hell of a coach.
From the New York Rangers: @Julien Gauthier
You can't teach size, right? Unfortunately Gauthier hasn't learned much to go with that size, but he's still young, cheap, signed, and doesn't hurt the Kraken to add him. The Rangers don't have a lot of other options, so maybe they could just draft @Barclay Goodrow and force the Rangers to nervously wait to see if they can still sign him to their mega stupid rumoured contract.
How does it affect the Leafs? They too once had a tall Gauthier.
From the Ottawa Senators: @Chris Tierney
Not a lot of options from Ottawa, so why not go with a solid 3C on a reasonable cap hit?
How does it affect the Leafs? I guess we just enjoy that their blueline is so thin the Senators protected Nikita Zaitsev.
From the Philadelphia Flyers: @Shayne Gostisbehere
There are forward options like Voracek and van Riemsdyk available, and a strong case can be made for either of them, since this team will eventually need to produce offense, but both of those contracts are more expensive and have either the same or longer term. Seattle can roll the dice on Gostisbehere needing a change of scenery or role.
How does it affect the Leafs? There seems to be a large group of Leafs fans nostalgic for old Leafs like JVR. I'm sure drafted or not, someone will be looking for a way to bring him back to Toronto.
From the Pittsburgh Penguins: @Marcus Pettersson
If the plan is to flip Giordano or even Gostisbehere, Pettersson is the guy you actually plan on keeping for your top four. There are decent options like Aston-Reese or I could embrace my goalie hoarding philosophy with DeSmith, but Pettersson seems like a strong expansion team defensive anchor.
How does it affect the Leafs? I dunno, I'd like to see Pittsburgh lose someone good even after they unloaded McCann on Toronto.
From the San Jose Sharks: @Kurtis Gabriel
The Sharks are a mess, both on their protected and exposed lists. I'd take Kurtis Gabriel because he'd be a great ambassador for the sport in Seattle, and if they can't work out a deal he can just hit free agency.
As bad as @Martin Jones and his contract are, the Sharks aren't going to be good anytime soon so they aren't going to be paying to have their bad contract hauled away.
How does it affect the Leafs? It doesn't.
From the St. Louis Blues: @Vince Dunn
It's going to come down to who is easier for Seattle to trade, a young, healthy offensive defenseman, or an older, more expensive, chronically injured forward (@Vladimir Tarasenko). I lean towards Dunn, but I'm sure Seattle is calling around on both of these players to see what they can do.
How does it affect the Leafs? If they went with Tarasenko, maybe in some bizarre world Toronto would trade for him.
From the Tampa Bay Lightning: @Ondrej Palat
I know @Yanni Gourde is the most frequent pick, but Palat having an expiring contract at the end of the season, and being a consistently better player give him the edge over Gourde, who would be more of a selection for keeping than trading. (I guess I need to acknowledge they'll keep a few players).
I also would consider drafting Cal Foote, and force Tampa to clear salary the hard way, and since Seattle will have cap space, they'll circle back around.
How does it affect the Leafs? Anything that weakens Tampa helps Toronto.
From the Toronto Maple Leafs: @Alexander Kerfoot
There is one version of the fish market video and at least two insiders saying it will be Kerfoot, so why argue with it? I say this as someone who desperately wants to keep McCann and feels this team has hurt me enough.
How does it affect the Leafs? They get to keep the better, cheaper, younger option of Kerfoot and McCann. The remaining part of Leafs nation doesn't turn against Kyle Dubas. We get a small taste of happiness.
From the Vancouver Canucks: @Zack MacEwan
Cheap, tough, and under contract meet a lot of the necessary criteria for this team. If I wasn't at the point in the draft where I needed to consider only signed players, I might look at Kole Lind and his upside, but alas, I chose players like Benson, Bean and Bellows as my promising kids instead.
How does it affect the Leafs? It doesn't but if Vancouver doesn't like something about this I'm sure it was Toronto's fault.
From the Washington Capitals: Vitek Vanecek
Back to hoarding goaltenders for me. As tempting as @Garnet Hathaway is to add to my tough Kraken lineup, or the fact that there still might be some good hockey left in @Carl Hagelin, I'm committed to the great goaltending experiment.
How does it affect the Leafs? If the Kraken did take Hathaway, I think he's worth the Leafs considering for their bottom six forward group if he was made available via trade.
From the Winnipeg Jets: Mikhail Berdin
Yep, finishing on a goaltender. Mason Appleton, or Dylan DeMelo wouldn't be terrible picks, but Berdin is exempt from waivers, and is still pretty young, making him a solid goaltending asset to work with.
How does it affect the Leafs? Imagine thinking anything in Winnipeg could affect Toronto.
In Summary…
I've got six goaltenders. I have the bare minimum of under contract players at 20, and spent $65M but am only left with $53M in cap commitments once you remove the free agents from the picture. There are tradeable assets like Giordano, Bishop, Palat, and Dunn, which could all bring in a respectable haul, and free up even more space for free agency, trade market mischief.
And most importantly I haven't done the Leafs dirty, and potentially there are solid opportunities to pick up the phone to work something out with Ron Francis. We already can assume they will have interest in McCann and Holl.
Let me know your thoughts on the draft below. And we'll see how close I am to the actual lineup tonight when Seattle makes their selections.