A look at the Leafs at the Midway Point + guest Matt Larkin: Leafs Morning Take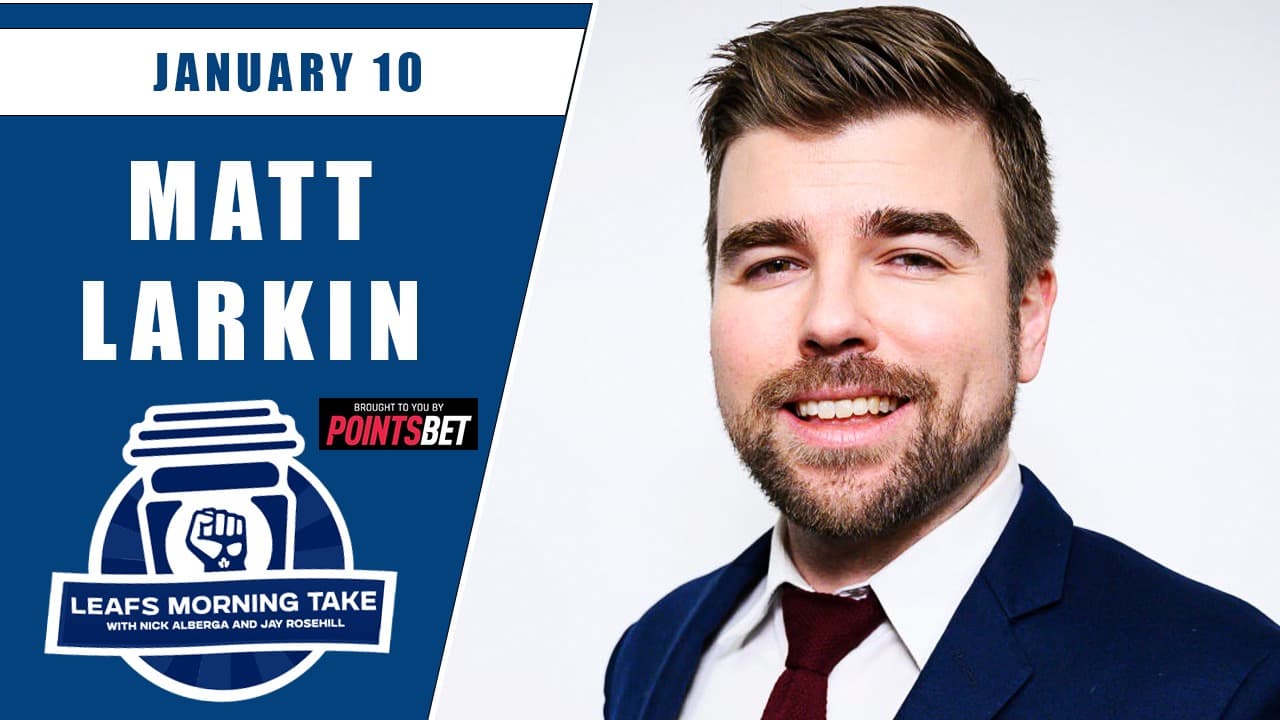 Through 41 games, the Leafs are 25-9-7, and essentially, they're pretty much clocking at the same pace as last season (115 points).
Before looking ahead to the second half of the regular season, the Tuesday edition of
Leafs Morning Take
offered a full scope of Sheldon Keefe's squad at the midway point of the campaign.
Even though I flew solo for the show, Rosie dropped by for another award winning instalment of '3 Hits With Rosie' where he handed out first-half grades for Toronto's goaltending, defence and forwards. Personally, I think he's an easy marker, but such is life sometimes.
Additionally,
Daily Faceoff's Matt Larkin
, who covers the Leafs on a daily basis, joined me to go more in depth on the subject. We touched on the past, present and future as well as the March 3rd NHL trade deadline. All in all, I think we both agreed that this is pretty much what we expected from this Leafs team this season. Indisputably, they will be judged on what they do in the spring-time.
Rosie will be back in the mix tomorrow at 11 AM ET. And we have a big show planned for you. In addition to previewing Leafs and Predators, we're expecting Rosie's former teammate in Philadelphia and current Ottawa Senator Claude Giroux to drop by for a chat. Without question, that should be a fun conversation!
Don't forget to subscribe, like, and leave us a review wherever you're checking us out.