A nihilist's season preview for the Leafs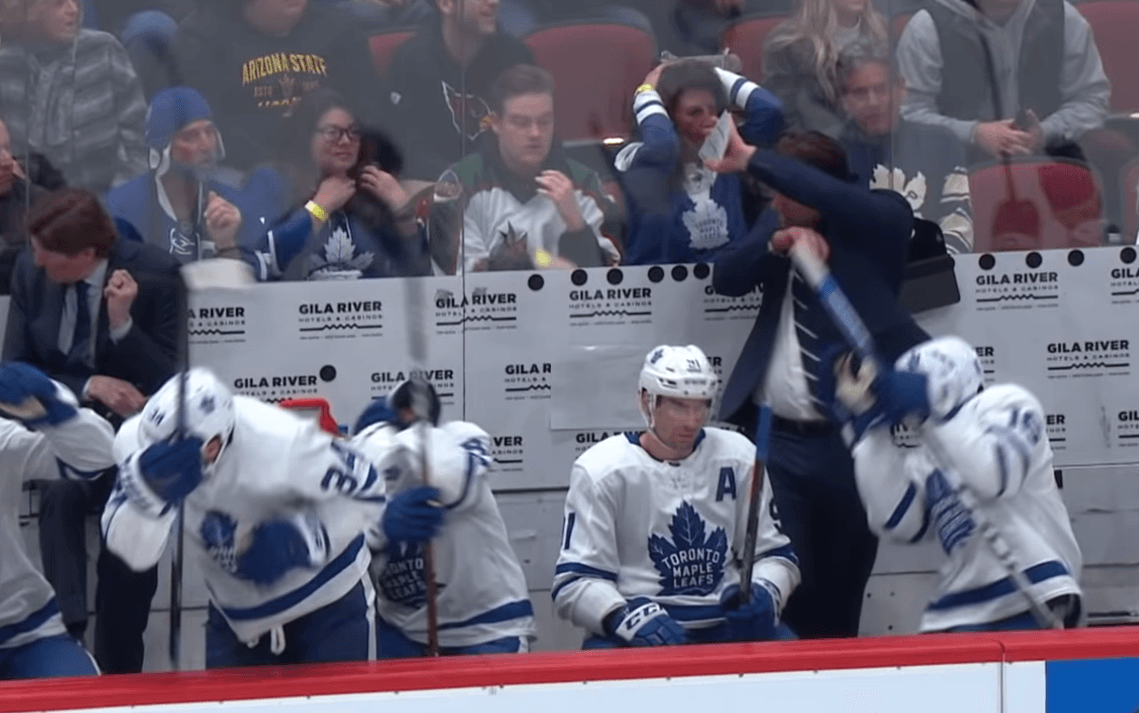 Here we are at the Leafs first game of the season. In many ways, this feels like it should be a meaningful day, but frankly, it hits just about the same as the start of the preseason. I'll tune in. I write about the Leafs, so I should probably watch them play, but I don't know if there is much excitement that comes from committing to a season that is about 20 games too long and will ultimately get us to the same place, the Leafs will finish somewhere in the top three in their division, and somehow 4th or 5th in the league, and then something will finally be put on the line as we see if the Leafs are now 19 years removed from a second round appearance or if the mocking of the Leafs needs to revert to the standard 1967 reminder that admittedly I'm far more comfortable with.
That's not to say that there aren't storylines to care about with the regular season. Whether Kyle Dubas was active enough for you or not in the offseason, the fact that he's given Toronto two new goaltenders to hastily develop misinformed opinions on is a bit of a blessing. Last year the goaltending situation was a roller coaster thanks to Jack Campbell heading off a cliff as soon as he hit the 30 game played mark, Petr Mrazek being one of the biggest misfires of all time, and the one up and many downs that came with starting Erik Kallgren down the stretch. Goaltending will at least keep us entertained this season, and over the 82 game preseason give us the chance to see who will be handling the workload when the games finally matter.
There's also the Leafs inching their way toward being a physical team to care about. Zach Aston-Reese, Nic Aube-Kubel, and Calle (for consistency purposes) Jarn-Krok all either provide some hitting, toughness or in Jarnkrok's case, just generally defensive zone stinginess will all make for a tougher to play against Leafs team in theory. The fact that Rasmus Sandin has a couple of memorable hits to his name and William Nylander seems to have learned that he's 6'0 and over 200lbs could mean the truculence and pugnacity promised over a decade ago have finally arrived in a practical form.
There will also be plenty of moments provided courtesy of Auston Matthews, and Mitch Marner. We will find out if Nick Robertson is for real, and get to debate the value of Denis Malgin every single time he touches the ice. We'll all trade Justin Holl a hundred times before we get out of October, and it's likely a similar fate will fall upon Alex Kerfoot as well. In short, there will be plenty of moments and we all will be sucked into caring about these little things over the course of a game or season, and I for one am looking forward to getting suspended on every social media account I have for disagreeing with people over which Marlie was recalled to play 6 minutes against a Pacific team on a January road trip.
At best the regular season is a foolish, but necessary process and one that provides enough entertainment that I still don't need to learn what has been shown on network television during the months of October to May.
No instead we'll watch hockey. We'll build an 82 game sample size that will tell us that we shouldn't be upset because the Leafs lost to a better team or we shouldn't be upset because anything can happen over a seven game series and no matter what the Leafs should run it back as next year could be different.
Or you can enjoy yourself. Drink a beer, yell at the TV, and spend your night on social media writing soliloquies about what you will do to the refs. It's all good and beats watching football.