A not so optional morning skate leads to some season debuts: Maple Leafs Practice Notes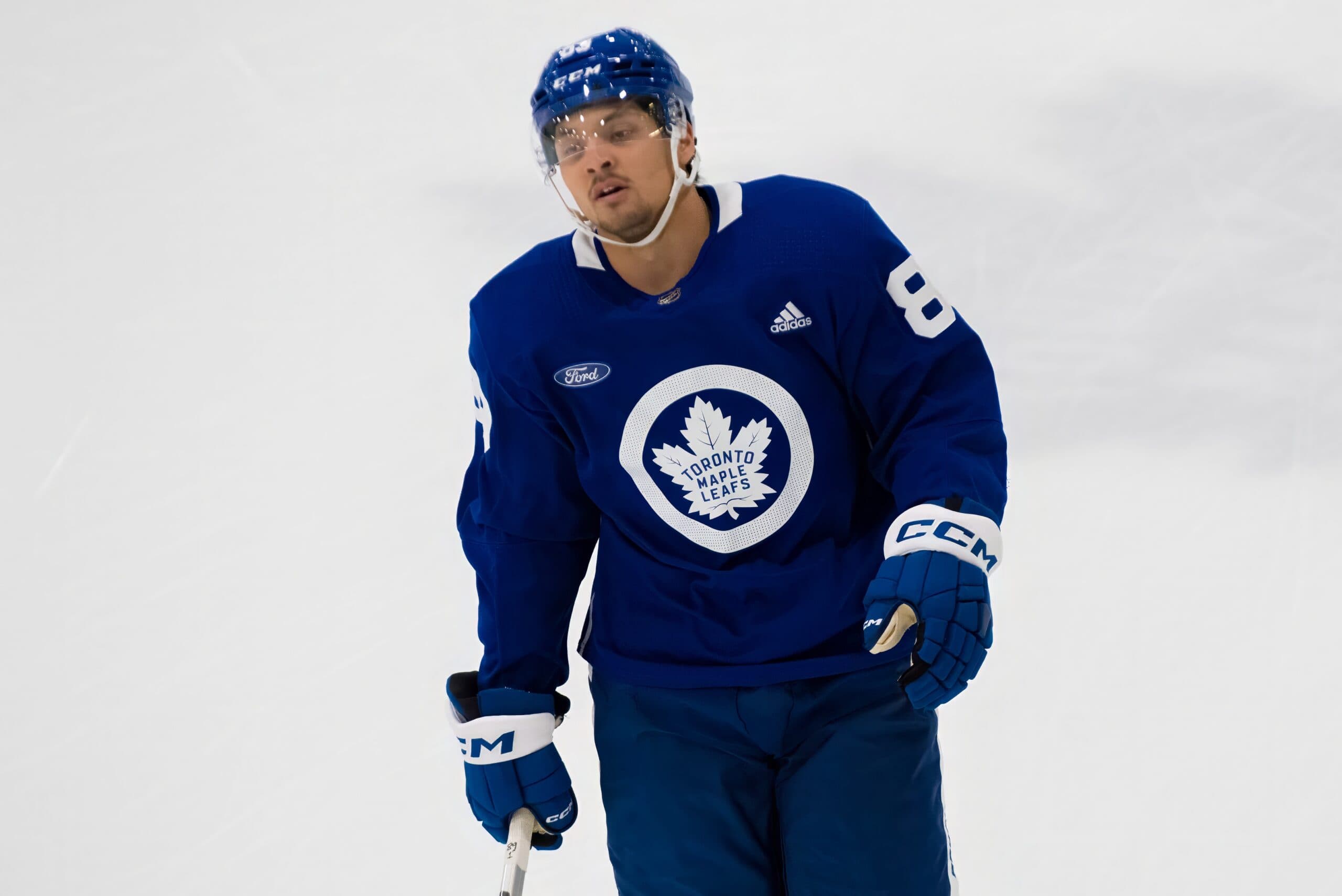 Photo credit:Steven Ellis/Daily Faceoff
Normally a more skate is a chance for the Leafs depth to get in some light work shooting on the Leafs goaltenders, primarily the backup. You might get a few others out there looking to get the legs loose, but not a whole lot beyond that. The presence of Sheldon Keefe and the work on specific skills certainly emphasized the tone of this skate was different even before Keefe said it.
Additionally to the above tweets, Mark Masters reported that Max Domi was working with Manny Malhotra on faceoffs. Sheldon Keefe was seen talking to Matthew Knies, likely in preparation for his elevated role on the Leafs top line.
The list of participants also seems to include much of Sheldon Keefe's doghouse, potential scratches, and Mark Giordano who didn't skate yesterday.
McCabe sitting out tonight is unfortunate but a good call. As much as the Leafs could use McCabe right now, rushing him back from injury isn't doing anyone any favours in the short or long term. While I'm not sure anyone is expecting much from Simon Benoit, it doesn't hurt to see what a physical defenceman can do in a game against a division rival.
Robertson coming in on Domi's line likely means that we're looking at a Robertson-Domi-Jarnkrok third line tonight in addition to the new top line of Knies-Matthews-Marner.
Presumably we'll see Benoit playing with Lagesson tonight and Sheldon Keefe will spare us the Benoit-Klingberg pairing that was disastrous for the Ducks last season.
Samsonov going tonight was probably the plan all along. Woll giving up five on Saturday night certainly didn't force the issue of mixing up the rotation, even though it wasn't a damning night for Woll either. Samsonov has looked better in his past two starts and getting both of the Leafs going is the ideal situation anyway.