A post trade deadline look at how the Leafs are situated heading into the expansion draft
During the Vegas expansion, the Golden Knights did an excellent job of putting together a world class team that could compete immediate. The Leafs were absolutely no help to that cause, losing only Brendan Leipsic to Vegas, and not having to deal any picks or prospects to force the Knights into making that underwhelming selection.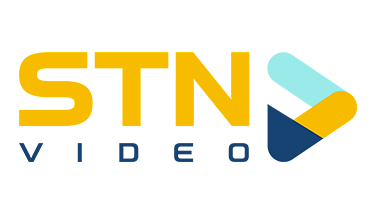 The Leafs were aided by the fact that the key pieces in their roster at the time were all exempt from the expansion draft, and it was more of a challenge to find players worth protecting than it was a situation about worrying who the Leafs would lose. Still there were plenty of Leafs fans who say losing Leipsic as the worst possible outcome, and terrible asset management. This fanbase will never be 100% pleased.
This go around, the Leafs are in a slightly different situation. There are plenty of good young players who are still exempt from the expansion draft. The Leafs can still easily protect the majority of their core. And whomever is selected by the Kraken really only represents a minor inconvenience in how the Leafs will take shape for next season. Still it's probably worth taking a look at how this is going to play out for the Leafs, especially now that we have a better understanding, given that the post trade deadline roster is the roster that the Leafs will be working off of in July when Seattle makes their selection.
Goaltenders
| | | | |
| --- | --- | --- | --- |
| Signed through 2021-22 | Unrestricted Free Agent | Restricted Free Agent | Exempt from Draft |
| Jack Campbell | Frederik Andersen | Veini Vehviläinen | Joseph Woll |
| Michael Hutchinson | David Rittich | | Ian Scott |
We'll start by going from the net out, just like a flawed Brian Burke philosophy. The goaltending situation heading into the expansion draft is the easiest one, as it essentially protect Jack Campbell, and leave Michael Hutchinson exposed.
The Leafs need to have a signed goaltender who meets the expansion draft games played criteria available to the Kraken, and that is exactly why Michael Hutchinson was given a two year contract. I wouldn't expect the Kraken to select Hutchinson, but he checks the box. The Kraken are also free to select any of Andersen, Rittich, or Vehviläinen, and given the options they'll probably have to select from in goal, I can't imagine these are selections Seattle is wanting to make.
That means the Leafs will likely need to sign either one of Andersen or Rittich in the open free agency market, or a suitable replacement. The Leafs could also choose to re-sign one of these goaltenders in advance of the expansion draft, and while that might up the risk of them being selected by Seattle, it could potentially save the Leafs some money in free agency.
Defence
| | | | |
| --- | --- | --- | --- |
| Signed through 2021-22 | Unrestricted Free Agent | Restricted Free Agent | Exempt from Draft |
| Morgan Rielly | Zach Bogosian | Travis Dermott | Rasmus Sandin |
| Jake Muzzin | Ben Hutton | | Timothy Liljegren |
| TJ Brodie | Calle Rosén | | Teemu Kivihalme |
| Justin Holl | Martin Marincin | | Joseph Duszak |
| | | | Mac Hollowell |
| | | | Filip Král |
| | | | Kristians Rubins |
Defence is where the story starts getting interesting for the Leafs. On one hand, it seems that it's pretty obvious that Rielly, Muzzin, and Brodie get protected. It seems like there is a very real possibility the Leafs could choose to protect four defensemen, and four forwards instead of the seven forwards/three defensemen, and that would mean protecting Holl. The issue with that is the Leafs wouldn't have a defenseman with the required games played and contract through 2021-22 to meet the requirements for the draft. That can be solved quickly by either re-signing Ben Hutton, Zach Bogosian, or Travis Dermott. Keeping the Leafs top four intact doesn't seem too difficult and if they give enough of a raise to Travis Dermott, heck, they might be able to keep him too.
Now, that's the straight forward approach. Between the top four, and having Sandin, Liljegren, and really only needing to backfill the Leafs are in a very good position defensively, but there are options worth considering as well.
If the Leafs decide to leave Holl unprotected, the Leafs would still find themselves in a situation where they have much of their blueline intact, and assuming Holl is selected, they still have Dermott, Sandin, Liljegren to complete what looks like a pretty respectable top six before even considering if they'd replace Holl. It seems like Leafs fans have taken the selection of Holl as a given, but his performance of late, and his questionable performance when Muzzin is out of the lineup might make leaving Holl available an acceptable risk.
There's also the looming free agency of Morgan Rielly in the summer of 2022 to consider. If the Leafs don't see Rielly as part of the defensive group beyond the length of his current contract, cashing in on him in a trade before the expansion draft frees the Leafs up to protect Muzzin, Brodie, and Holl.
While there might be a section of the Leafs fanbase that is ready to move on from Rielly, the organization certainly hasn't shown any interest. How the Leafs fare in the playoffs could be critical to how not only the Leafs proceed with Rielly, but with Holl as well.
Forwards
| | | | |
| --- | --- | --- | --- |
| Signed through 2021-22 | Unrestricted Free Agent | Restricted Free Agent | Exempt from Draft |
| John Tavares | Zach Hyman | Nic Petan | Ilya Mikheyev |
| Auston Matthews | Alex Galchenyuk | Denis Malgin | Nick Robertson |
| Mitch Marner | Nick Foligno | | Rodion Amirov |
| William Nylander | Riley Nash | | Filip Hallander |
| Alex Kerfoot | Joe Thornton | | Semyon Der-Arguchintsev |
| Pierre Engvall | Wayne Simmonds | | Mikhail Abramov |
| Joey Anderson | Jason Spezza | | Alex Steeves |
| Adam Brooks | Stefan Noesen | | |
| | Kenny Agostino | | |
| | Scott Sabourin | | |
| | Kalle Kossila | | |
| | Antti Suomela | | |
The forwards are either the most interesting group, or the most boring group, depending on what the Leafs do with their defence. If the Leafs opt to protect four defensemen, the choice has already been made, and the Leafs would be protecting Tavares, Matthews, Marner, and Nylander, unless a catastrophic playoff appearance leads to a pre-expansion draft trade of one or more of them. Of course, we're going to choose optimism this year, and while there is nothing in recent history that should lead us to believe we'll be watching the Leafs in the second round, we'll plan for the expansion draft like the Leafs still love their core, or at least won't be rushing into trading one of them out of the necessity of protecting Joey Anderson.
I purposely mention Joey Anderson, because of all the Leafs up and comers, he's the one who very much slots into the Leivo vs. Leipsic type debate of the last expansion draft. It very well could be that this year we are debating whether the Kraken will take Dermott or Anderson, and while I would love to see what Anderson can do for the Leafs, he's a player would should count ourselves lucky if he's the worst case scenario heading into the expansion draft.
As it would sit with protecting four, Kerfoot, Engvall, Anderson, and Brooks would be the under contract players available, although Anderson and Brooks haven't played enough games to be counted as exposed options for the Leafs. Toronto needs to have two forwards under contract available who have played either 27 games this season, or 54 in the last two seasons, and Kerfoot and Engvall are the only ones who fit that criteria. There are a number of Leafs unrestricted free agents that the Leafs could re-sign to meet that requirement (Hyman, Galchenyuk, Foligno, Nash, Thornton, Simmonds, and Spezza), but most of those players are either players that Toronto would prefer to keep over Kerfoot or Engvall, or would choose to retire rather than be selected to play on an expansion team, so presumably no help is coming here.
That would seem to make a case for going with the four forwards, four defensemen model, and leaving it up to Seattle to choose between Alex Kerfoot, Pierre Engvall, Joey Anderson, and Travis Dermott as their best options, but the one way we could see things vary is if Toronto feels they can get better contracts on some of their UFAs before they hit the open market, namely Zach Hyman, Alex Galchenyuk, and possibly Nick Foligno.
Assuming they signed all three of those players, the Leafs would be in the exact same position, but would also likely be leaving Justin Holl exposed on defense. If they were to re-sign only one or two of them, that would make a strong argument for protecting Joey Anderson, and then one of either Brooks, Petan, or Malgin, but still nothing changes about Kerfoot and Engvall having to be exposed.
Trades?
The notion of paying the Kraken not to select Justin Holl has been raised, but with that, the Leafs only have three draft picks in the 2021 draft, the highest being a 2nd. Do the Leafs want to give up a 2nd to protect a player who will be turning 30 next season? I only mention the 2nd because I don't believe the 5th or 6th round picks the Leafs hold will have much influence on the Kraken.
The Leafs also could be in a position where they wish to trade one of their defensemen to a team that doesn't really have three defensemen worth protecting in exchange for a forward that the Leafs could use and have the space to protect. Certainly the most interesting option, and I appreciate the idea of trying to screw over the expansion team, but if we learned anything from the last expansion draft, NHL GMs do not do anything this interesting.
So what should the Leafs do?
Well, personally, I'd try to get Galchenyuk and Hyman on the most team friendly deals possible. Even if that means leaving Justin Holl exposed is the price of that. Eventually something needs to open up on the Leafs blueline anyway to give Sandin and Liljegren their legitimate chances, and this is one way of doing that. If further changes are needed, it's not likely that the absence of Holl would impede the Leafs from still being contenders throughout next season, and the Leafs can add at any time if Sandin or Liljegren are not immediately fits for the Leafs.
That also leaves an additional space for either bringing back Foligno, Nash, or protecting Joey Anderson. All reasonable options. That would leave Seattle with impressive options to select from in Kerfoot, Engvall, Holl, and Dermott, but of course the good news is the Leafs would only lose one of them, and that leaves Toronto is a pretty good position heading into next season, although rebuilding the affordable bottom six forward group for the Leafs will be an important task after Hyman and a second goaltender are signed.
Now, in all honesty, it isn't that different if they go with the 4F/4D model. It's just going to require some prearrangements with their free agents, and the confidence that they aren't ready to walk for a better deal if one comes their way. The Leafs might be willing to take a chance on losing Galchenyuk, but losing Hyman hurts a lot, and Hyman isn't easily replaceable.
In the grand scheme of things, there is still a lot that is going to change over the next three months, even if the roster isn't going to. We're going to build up some strong recency bias, both for good and bad reasons over the course of the playoffs, and that's going to shape our interpretation of what Kyle Dubas should do, even if he's far more locked in to his plan, and again, for good or bad he tends to look beyond the short term far more than Leafs fans do.