Acquiring William Lagesson for free would be wonderful, but the Leafs aren't the only team that should be interested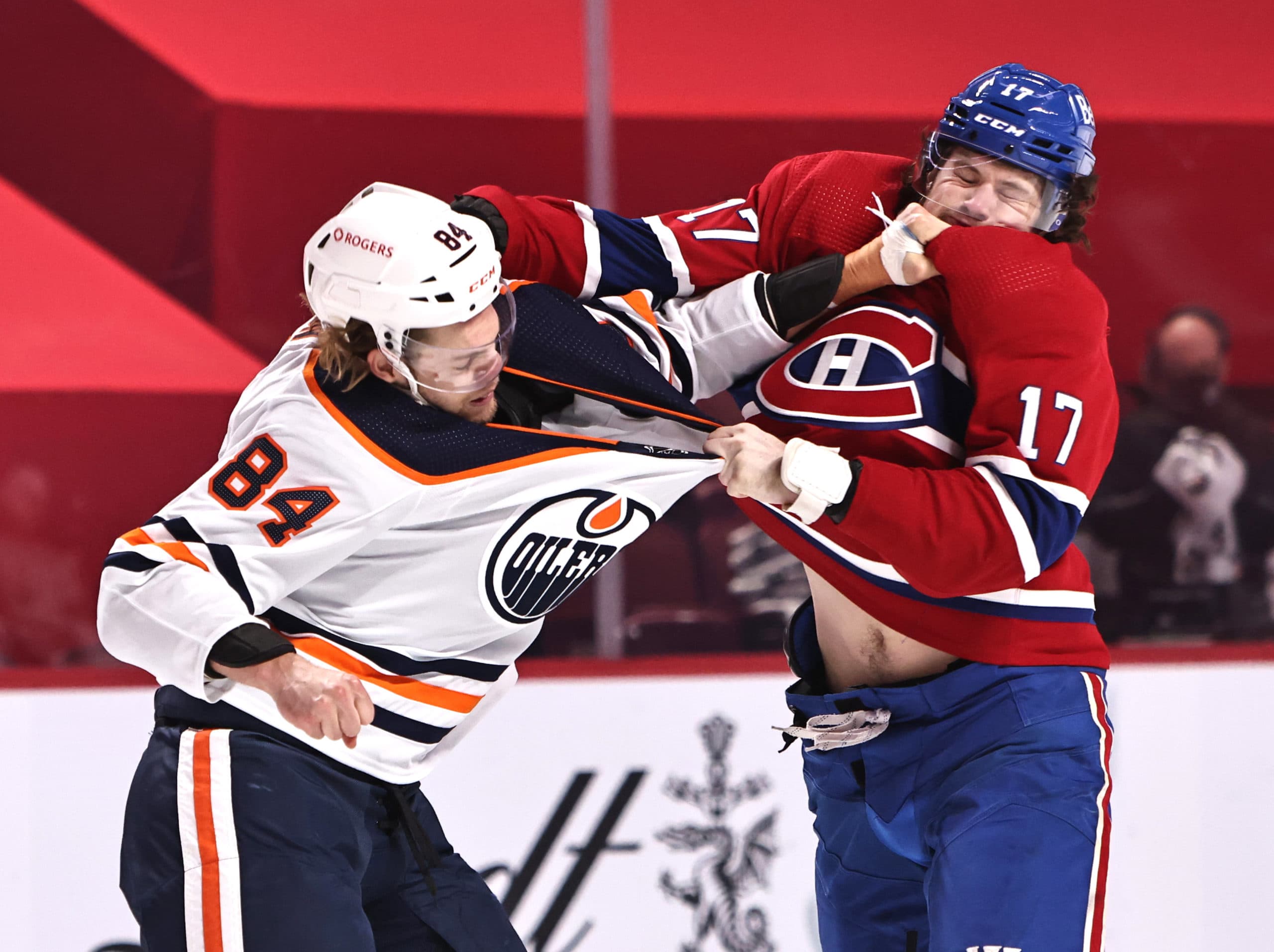 Photo credit:Jean-Yves Ahern-USA TODAY Sports
It seems like it's been forever since there was someone worthwhile on waivers. The reality of COVID and the value of depth, mixed with taxi squads has made it so players you wouldn't normally touch with a ten foot pole are getting claimed, and worthwhile depth players are finally being treated as a commodity. That is except for the Oilers, who remain one of the great mysteries of hockey, and despite having chronic blueline issues decided they should waive one of their statistically best defensemen yesterday.
Presumably today the Oilers and their fans will be too focused on the pissy-ness status of Leon Draisaitl to care that one of their best defenders is going to play somewhere else as of 2pm, but they should probably care a little based on some of the information below…
With an acknowledgement that Lagesson's minutes are pillow soft compared to Darnell Nurse, it's interesting to see that Lagesson is at the top of the Oilers defensemen in both xGF%, and CF%. He's only played 10 games, and hasn't played a lot in the games he's been in, but he's certainly been a bright spot compared the murderer's row of dead cap space in Keith, Ceci, and Barrie.
Now, I really like Lagesson. Just this weekend I was trying to make a case for trading for him…
Lagesson is a cheap ($725k) option that is either going to be a RFA this summer, or far more likely he'll hit the market as a Group 6 UFA.
Lagesson's numbers are a dramatic improvement this year over his previous two years in North America, which included a total of 27 games played. I wouldn't say he has the reputation of a physical player, but he has played physically enough, and has a 6'3 frame at his disposal. For the most part, Lagesson seems to be a solid do a bit of everything, but stand out at nothing option for the bottom pairing, or a warm safety blanket for coaches to insert into the lineup when they need a reliable defenseman to come down from the pressbox. Initially it seemed like the Leafs wanted Carl Dahlstrom to be that, but he won't be. Kristians Rubins as a strong defensive option still might need more time, and honestly, Lagesson is perfectly capable of pushing Holl and Dermott for icetime as well, not just solely steal it from Liljegren.
With Jake Muzzin now out with a concussion, the case for bringing in a capable defenseman makes even more sense. Add to it the low cost of Lagesson means the Leafs can bring him in and jettison Dermott or Holl somewhere, and wind up with some cap savings. There are plenty of reasons for bringing in William Lagesson, which brings us to the biggest problem…
There are plenty of teams ahead of the Leafs in waivers priority, and there really isn't a good reason for Lagesson to slide to Toronto. Montreal, Arizona, Buffalo, Seattle, etc. can all use Lagesson and give him a regular shift right away. In the cases of the teams planning on selling defensemen this year, there is even more reason to bring him in. If Lagesson somehow gets beyond the bottom group, there isn't a shortage of teams that could also stand to upgrade their 7D position or potentially part of their bottom pairing. The idea of Lagesson making it to the Leafs seems absurd, but the NHL has shocked us before when it comes to waivers.
In the unlikely event that he does clear waivers, all the more reason to try and acquire him, as he'd be a valuable asset to have waiting on the taxi squad.
In the event that someone else claims Lagesson, well, that's likely to happen, and makes trading for him a lot less likely as the new team would be required to offer him to the Oilers beforehand. Essentially, that ends the pleasant thought of acquiring Lagesson, and unfortunately that seems like the most likely place this will end up.
While ears rightfully perk up at Lagesson's availability, the Leafs are too good to have a serious shot at him, and perhaps the best outcome is that Lagesson ends up on a team not bound for the playoffs. Presently the Leafs have the fifth lowest waivers priority in the league, and unfortunately the Tampa Bay Lightning can put in a claim ahead of Toronto. So like I said, a lottery team is the perhaps the best outcome.
Does Lagesson make sense for the Leafs? Are you comfortable with the current defensive depth? Let us know in the comments.