Adam Brooks is on waivers and it makes sense for the Leafs to claim him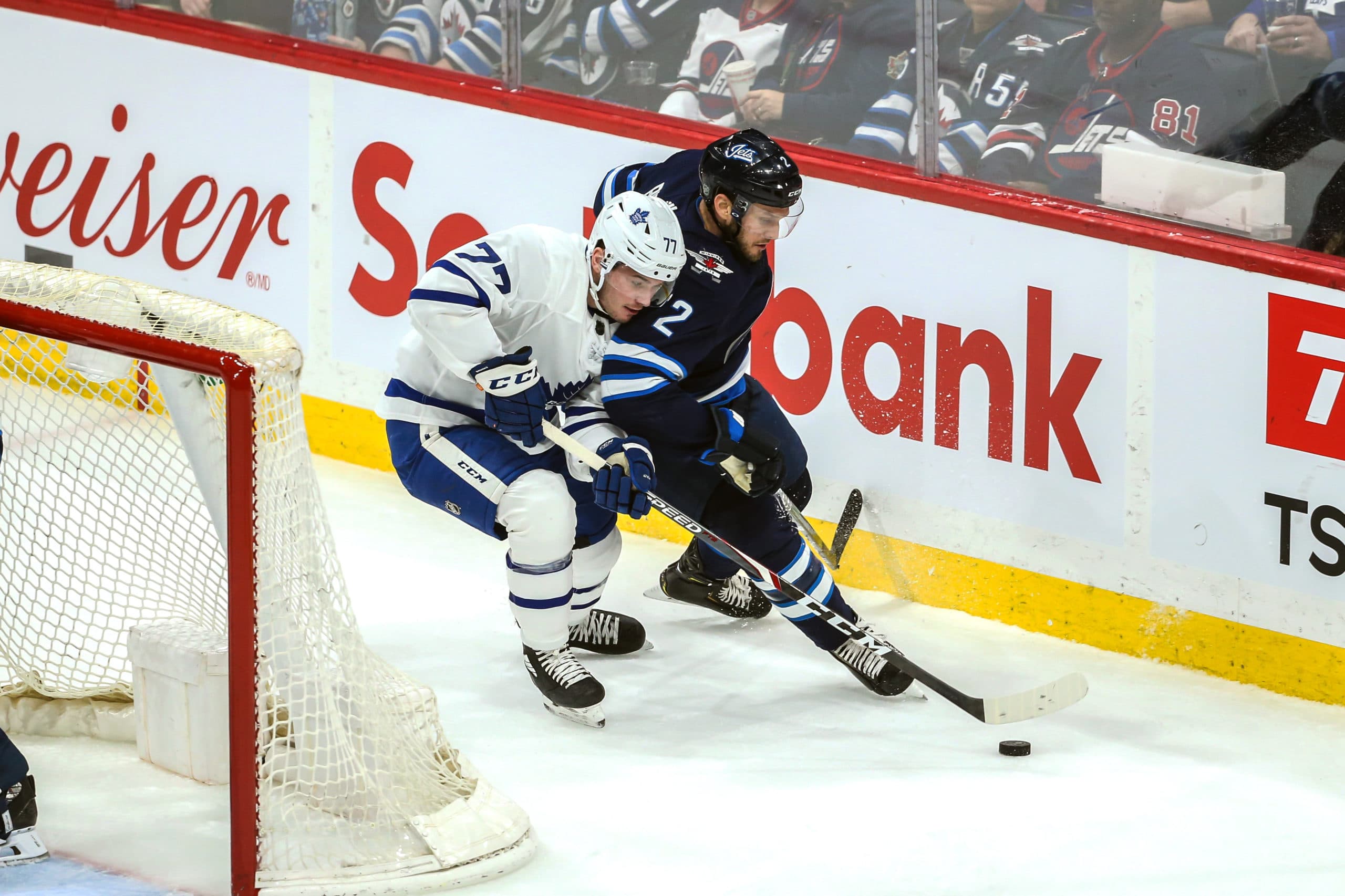 Photo credit:© Terrence Lee-USA TODAY Sports
A lot of us have missed Adam Brooks. He gave us a few fun moments that made us believe he could be a solid option as a fourth line center or at the very least a pretty good 13th forward option. The problem always was that while he's on the cusp of being that, he's still better suited to being on the Marlies most of the time, and required waivers to get there. The Canadiens weren't particularly fond of Brooks joining the Marlies, and gave him a shot on the Canadiens, the result of which has been Brooks playing in 4 of the 17 Canadiens games this season and picking up a solitary assist. They've decided they are comfortable moving on…
This is great news for the Leafs, and Leafs fans who want to see if Brooks can build on the 4 goals in 11 games Brooks had last season in Toronto. At a cap hit of $725k that's certainly a bargain the Leafs might want to take advantage of as well as they try to manage their salary cap situation especially with the looming return of Ilya Mikheyev.
The biggest benefit for the Leafs of claiming Adam Brooks, aside from getting back some of the center depth they lost early in the year is that he would be eligible for immediate assignment to the Marlies, as the Leafs have previously waived him. They could also choose to assign Semyonov for the time being and allow Brooks to stay with the Leafs, but at least options exist.
Now for the catch. The Leafs don't have priority on the waivers claim, and Brooks would have to pass through every other team in the league for Toronto to get him to the Marlies, and as we've seen there is definitely a market for Toronto depth forwards as Brooks was claimed earlier, and then the Brooks replacement Michael Amadio was also claimed by the Golden Knights of all teams. There is definitely a chance that there could be another stop or two before the Leafs can bring Brooks home, and with a cheap price tag, and a COVID ravaged lineup there's a very good chance that a team like Ottawa might see Brooks as at least a temporary fit.
For now we play the waiting game. We have until 2pm ET on Wednesday to find out if we can pull our Adam Brooks jerseys out of the back of the closet.
Looking to up your fantasy hockey game? DailyFaceoff has the tools you need for both daily and season-long fantasy leagues, including a lineup optimizer, daily projections, and a whole lot more. 
Sign up for the DailyFaceoff tools here.