Adding a player with term means it's time to revisit the Maple Leafs offseason cap situation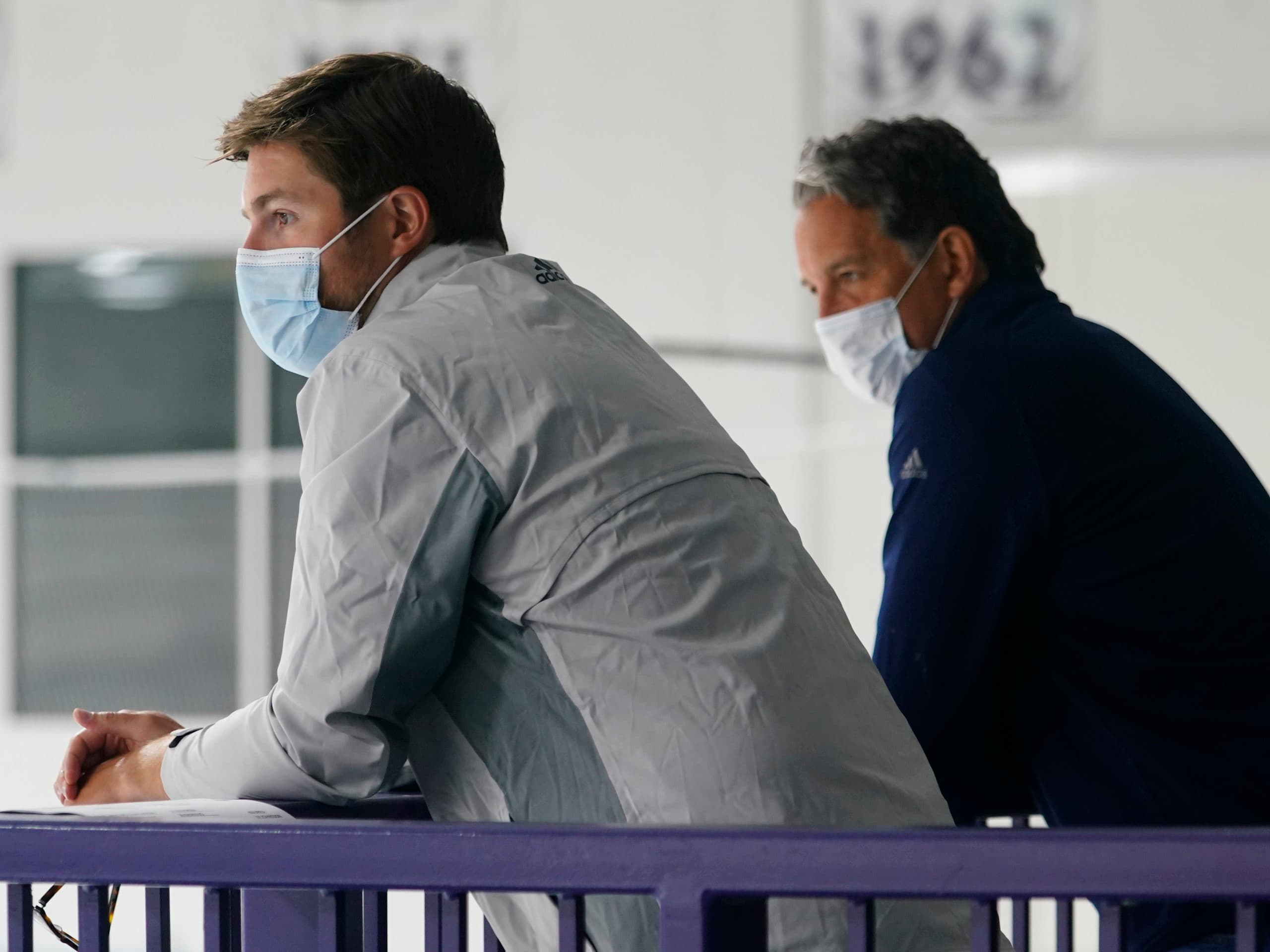 Photo credit:John E. Sokolowski-USA TODAY Sports
The Leafs are in cap hell. The same cap hell that 2/3rds of the league is in. The other 1/3 is trying to avoid spending any money and is in salary hell instead. Basically, everyone is screwed to some extent. While the problems might be universal, that doesn't mean it's an ignorable predicament and it will require some planning.
 But even players with term could be difficult because the Leafs have an eye towards this summer's business. They have approximately $8 million in space, but will need to pay Jack Campbell and fill third line left wing and fourth line center roles.
Frank Seravalli highlights the need for a 3rd line left wing and fourth-line center in addition to Jack Campbell, but in reality, those could be addressed in-house. Assuming that is about finding replacements for Ilya Mikheyev, and anticipating a possible retirement announcement from Jason Spezza, or Spezza having his duties redefined to the wing, options like Ho-Sang, Robertson, and Steeves are affordable ways of reallocating funds. Spezza re-signing for another year certainly would be a friendly solution as well. Those aren't necessarily the challenges.
The challenges instead likely come from needing to re-sign both Rasmus Sandin and Timothy Liljegren. The two of them plus Campbell create a challenge with the available cap space and already force the Leafs hand that some things are going to have to give, even beyond finding a new home for Nick Ritchie.
The assumed increase in the salary cap means the Leafs will have $7.269M to work with instead of what is listed above, and by burying Ritchie's contact the Leafs would have another $1.125M to work with, but they would also need to fill an additional roster spot. So at the minimum, there are 4-5 vacancies before considering scratches, and most of that money is going to be committed to Campbell and Sandin.
All that seems dire, but when you consider that pushing players like Ritchie and Dermott out the door already seems to be part of the plan. The reality is the Leafs were going to be listening to offers on Mrazek (if Campbell signs), and Kerfoot no matter what means the Leafs shouldn't feel too guilty about looking at a player with term on their contract now. Others like Jake Muzzin and Justin Holl could also be part of that future discussion depending on who the Leafs want to target now and over the summer. It also seems like a good idea to recognize now that there is a good chance that something will happen during the playoffs that will get both fans and the organization thinking that reworking the lineup is a good idea.
So that should remove the financial concerns. The fact that teams can float 10% above the salary cap during the offseason also means the Leafs can be as aggressive as they want about making acquisitions too. So yeah, there's no real worry about bringing in term beyond the fact that it needs to fit into the Leafs' limited cap space now, and finding teams to retain salary on a contract with term is unlikely.
The Leafs are likely to pay to have Nick Ritchie's contract come off the books. I suspect if there was a reasonable price available now, they would have done it already in an attempt to bank some additional cap space before the deadline. That move alone starts making other deals more achievable, and if a similar action was taken with Travis Dermott, they are suddenly in the perfect position to pursue players like Jakob Chychrun, Damon Severson, or Vince Dunn.
When you consider the price for someone like Josh Manson is rumoured to be a 1st and 3rd, and he's a rental. The price for Dunn or Severson isn't likely to be much more than that, and gives the Leafs the flexibility of either trading them elsewhere in the summer, recouping some of the cost of acquiring them or dealing someone else like Alex Kerfoot, and having far more to show for the moves than flushing futures down the toilet on a short term rental.
While I am quick to dismiss paying a high price for rentals, I am not opposed to the idea of the Leafs paying something more in-line with rental costs for rentals. Last season burning a 1st, and 2 4th round picks on bringing in Nick Foligno was not paying a rental price for that player. The market was out of control. Spending a 3rd round pick on bringing in David Rittich as a backup goaltender might even seem on the steep side, but far more reasonable. Acquiring Ben Hutton for a 5th is far more where I'm at when it comes to rentals, and if the Leafs want to burn through their late 2023 picks in the final minutes of the trade deadline this year on rentals, I'd say it wouldn't be the worst thing they could do. The second that Nick Foligno cost more than a 2nd was when alarm bells should have been going off. Being in win-now mode Is one thing, but it still needs to be a smart win-now mode, not something that the Oilers would do.