Alter: Auston Matthews strives to reach new heights for the Maple Leafs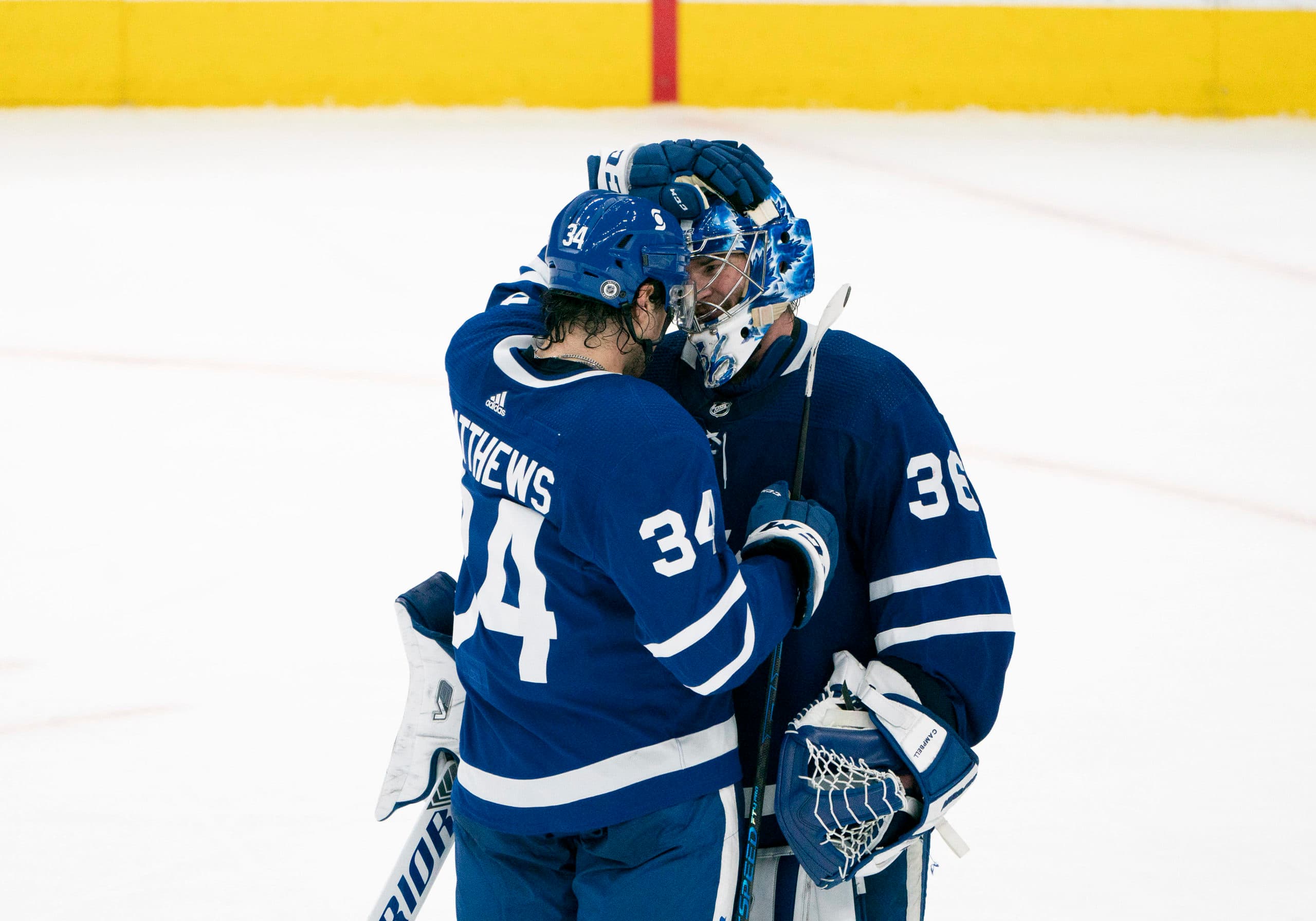 Photo credit:© Nick Turchiaro-USA TODAY Sports
In the middle of his sixth season in the NHL and about to captain another team in his fourth All-Star game, Auston Matthews is no longer the type of player who flies under an opponents' radar.
But this year, the Scottsdale, Arizona native has added something else to his game…Leadership.
"I definitely think it's time for me to take a step in that regard," Matthews said.  I just try to lean on the guys that have been here a little bit longer than me that have been around in the league longer and just pick their brain on stuff."
One of those veterans who has taken notice is 38-year-old Jason Spezza. Now in their third season together as teammates, Spezza has had a front-row seat of Matthews' maturation process and detailed the star's leadership qualities when speaking to the media last week.
"He's having conversations with guys away from the group, he's having conversations at the right time in the dressing room and he's also pushed us at times to be better," Spezza said. "He's just got a great mind for the game and we're just starting to see it now in the dressing room.
"I think you always got it one-on-one but I think he's got a great pulse (on what's happening) and he also knows that maybe it just wasn't our night and you have to move on quickly. It's good to have a fresh take on things sometimes and he's been able to give that, so he's been great."
Matthews wears an 'A' on his uniform but there weren't a lot of leadership examples set forth by the player in previous years outside of his play on the ice. This season, the Leafs were challenged by a difficult 2-4-1 start where the atmosphere around the room was tense.
In their eight-game of the regular season, the Maple Leafs were down 2-0 to the then winless Chicago Blackhawks and Matthews was among the leadership group being vocal in that first intermission about turning things around.
"I think as he's gotten older here, for sure we've seen him stepping up, vocally," Maple Leafs coach Sheldon Keefe said. "Whether it's talking to the team, on the bench or talking in the dressing room, where pulling guys aside and communicating with them, whether it's encouragement or correction or just strategizing, he's taking a lot more initiative that way.
"We've talked about that at different times about evolution in his leadership as he's gotten older here, but certainly he's taken a lot of it on himself in knowing it's a big part of being a great player, just to lead the way and make others better and set the standard and have a level of accountability that goes with the leadership."
The reigning Rocket Richard Trophy winner from 2020-'21, Matthews has 29 goals in 39 games and is on pace to finish with 57, which would be a new career-high for the forward. But there are other elements of the game he's made a significant jump.
He's winning faceoffs at a career-high rate of 56.3 per cent. When he isn't winning faceoffs, sometimes he does it on purpose to set up a scoring opportunity like he did last month with linemate Michael Bunting against the St. Louis Blues.
"You have to have an elite mind and that's what Auston has," Spezza said of Matthews. "He took a couple of draws against O'Reilly, figured out what he was doing and thought he could do something to try and take advantage of it and it worked.
"It just shows the level of game that Auston has and the thought he puts into his game. When he's on the bench he's not just catching his breath, he's thinking about his next play and his next move, he's a little bit of a chess player in that way."
Matthews had a bit of a slow start by his standards when he missed the first few games of this season after undergoing off-season wrist surgery. Once he managed to get his feel for the game back, he's taken off ever since. He's continued to evolve in all aspects of the game and that's allowed the 24-year-old to be part of the NHL's elite group of players.
It's no secret the Maple Leafs have aspirations to win their division, and more importantly, go deep in the playoffs. But Matthews' evolution in all aspects of his game is in lockstep with those goals. They'll go as far as Matthews goes and it's clear that the superstar is finding new ways to excel.