An ode to Nick Robertson, plus a preview of Toronto/Winnipeg: Leafs Morning Take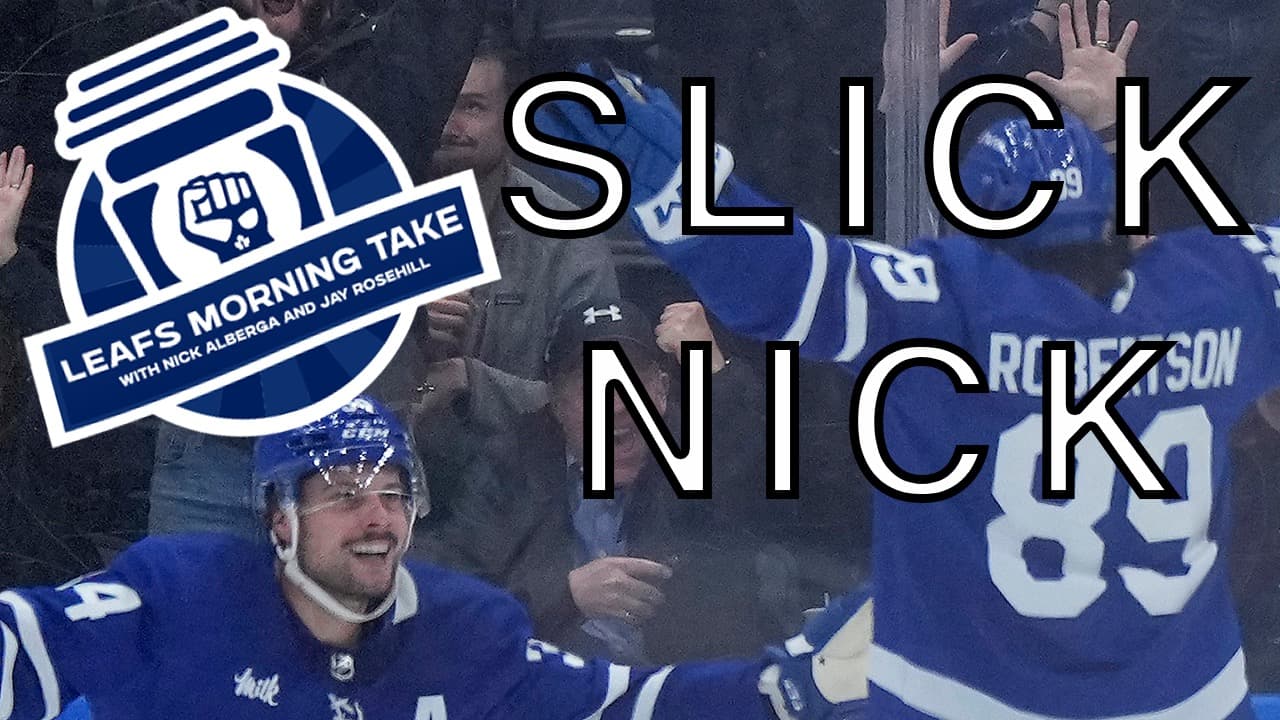 Suffice it is to say, contrary to earlier in the week, the mood on Friday's edition of
Leafs Morning Take
was much more vibrant and enthusiastic.
Nick Robertson is a big reason why. In his season debut against Dallas on Thursday night, the 21-year-old potted two goals, one of which was the OT winner, as the Leafs edged the Stars 3-2. With that in mind, we discussed Robertson's ceiling for the season and what a fair expectation for the former second rounder could be.
Meantime, it was quite evident that Dallas was taking liberties on Toronto's stars, they were running around all night. The age-old toughness vs. skill debate is always a fun one to have, especially in this market. At the very least, my Twitter timeline agrees. Is it time to bring Wayne Simmonds back into the lineup? As a former enforcer in the NHL, you can bet Rosie had a couple comments on that.
After that, we previewed Leafs and Jets from Winnipeg on Saturday night. After four in a row at home, Toronto now embarks on a five-game road trip to finish up the month of October. The Leafs are 3-2-0, the Jets are 2-2-0.
Furthermore, Thursday night was a tough one for my
PointsBet Canada
bet of the day, I took my first L as Auston Matthews failed to cash on an anytime goal. All I can do is move past it and look ahead to tonight's NHL slate:
Alright, have a great weekend! We'll be back on Monday at 11 a.m. EDT for a full review of Saturday night's game, plus a look ahead at Monday night's tilt in Sin City.
Also, don't forget to subscribe, like, and leave us a review wherever you're checking us out!