Anderson and Hollowell on waivers as the Leafs complete another round of cuts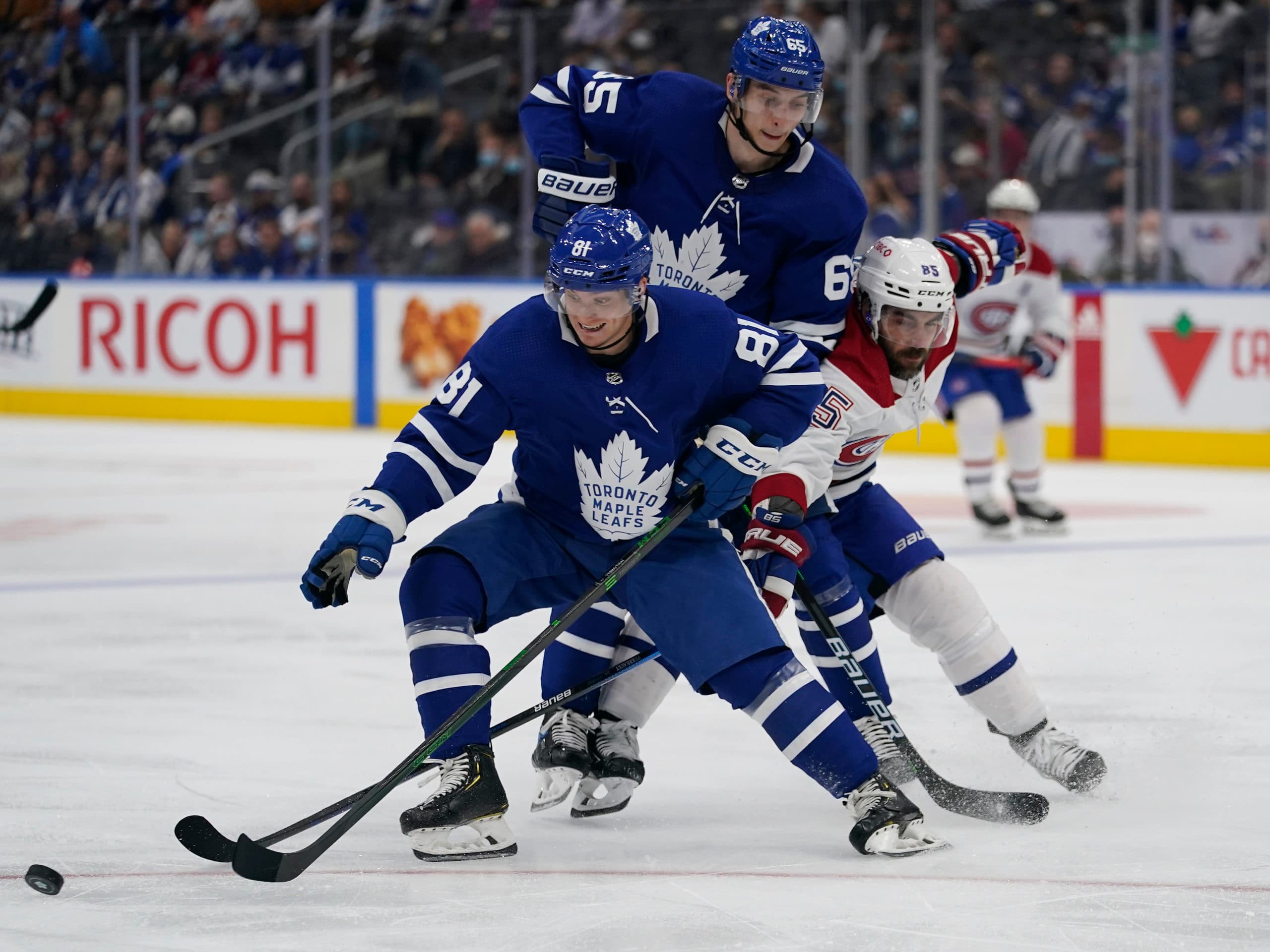 Photo credit:John E. Sokolowski-USA TODAY Sports
Today marked the last of the obvious cuts as the Leafs have sent a number of players to the Marlies, and a couple more will find their way to the Marlies tomorrow after some waivers due process.
After a lot of opportunities being shown to Joey Anderson and his $750k contract making him an ideal candidate for the Leafs lineup, Joey failed to grab a spot in the Leafs bottom six and his departure from the team became more and more expected.
There might be teams looking at his salary and his status as a once interesting prospect and could put in a claim on him for a look of their own.
Mac Hollowell is very much further down the depth chart and it's hard to make a case for him being anything other than an AHL defenseman for any team in the league. It seems very likely we'll see him clear waivers easily.
As for the non-waivers demotions, those too seemed a little obvious. Alex Steeves probably had the strongest showing of that group, and could very well made the Leafs if it wasn't so easy to send him down because of his waivers exempt status.
Nick Abruzesse is another name that stands out, but he was noticeably behind Steeves in performance in camp.
The rest don't really speak for themselves as waivers exempt AHL players, and Marshall Rifai being on an AHL contract was going to be a Marlie eventually.
Dylan Ferguson will be continuing his tryout with the Marlies, which is helpful with the injuries to Woll, and the suspension to Dryden McKay.
The players left that still are on the bubble for the Leafs are Filip Kral, Victor Mete, Denis Malgin, Nick Robertson, Kyle Clifford, Pontus Holmberg, Wayne Simmonds, and Adam Gaudette. You can probably even add Justin Holl to that group depending on how the Leafs have been able to navigate the cap situation.
The Leafs still have a few days to make their final decisions, and it's very likely that seeing what has happens with Joey Anderson on waivers will dictate some of their decision making process, if they see themselves as having to be careful with waivers, or whether they can send waivers eligible players down in favour of keeping Nick Robertson or Pontus Holmberg who both have performed well in camp.
We will know the fate of Mac Hollowell and Joey Anderson tomorrow at 2pm ET.