Around the Atlantic: Lightning make moves, more new coaches and Sandin still not signed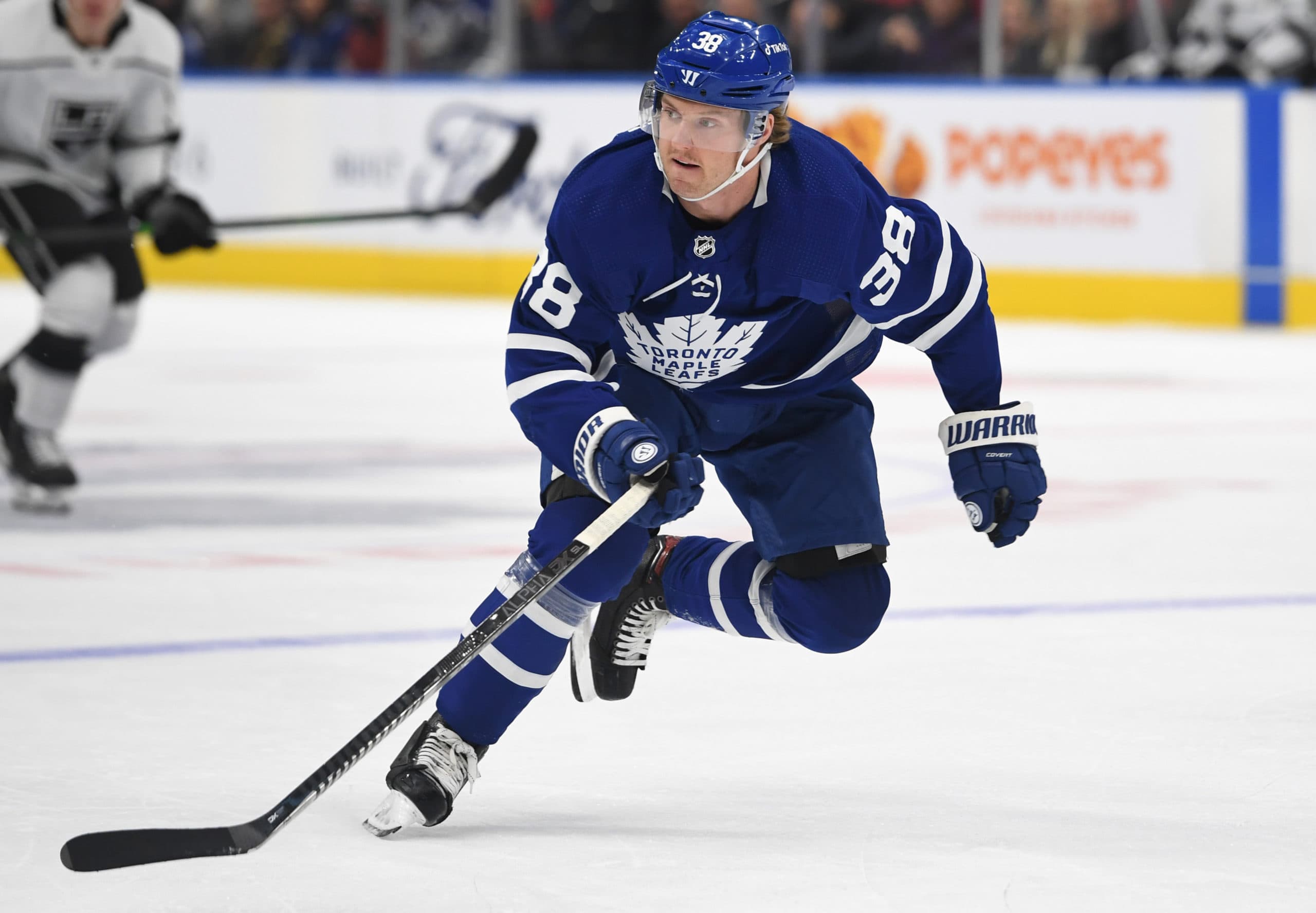 Photo credit:Dan Hamilton-USA TODAY Sports
Over the course of the last week, teams have been preparing for the most important month of the NHL off-season. With the draft just four days away and free agency set to begin on July 13th, teams are looking to come to terms with their expiring contracts and shopping players they don't expect to have on the roster for the upcoming season.
A couple key players have re-signed with their respective Atlantic division clubs, a huge name has been shipped off to the Western Conference and two teams have new head coaches. The Leafs' main concern remains fixing the goaltender position and figuring out what to do with RFA Rasmus Sandin. There have been plenty of rumours surrounding potential trades and free agent fits, but most of this news will be delayed until draft night and free agency.
Paul and Anderson staying put
Fresh off their third consecutive Stanley Cup final appearance, the Tampa Bay Lightning have reached an agreement with former Ottawa Senators winger Nick Paul. It's a seven-year contract for Paul at a total of 22 million dollars. It's not often teams commit to depth players for deals of this length but Paul proved to be a valuable depth scorer for the Lightning after being acquired mid-season for forward Mathieu Joseph and a fourth-round pick.
Paul had a career high 32 points in 70 games split between Ottawa and Tampa Bay. He added nine more points in 23 playoff games. Paul immediately fit in well with the Lightning and looks to be an important piece for them going forward. He could play up the lineup if necessary and could be in line for a much larger role next season.
The Buffalo Sabres re-signed 41-year-old goaltender Craig Anderson to a one-year 1.5-million-dollar contract. This deal came as a surprise to most as Buffalo has been linked to several goalies that appear to be on the move, including Jack Campbell. Anderson's .897 SV% with Buffalo last season was his lowest since 2010-11. This move could mean Ukko-Pekka Luukkonen will begin next season in the AHL as it seems they are still trying to add another NHL level goaltender.
McDonagh to Nashville
The biggest move of the week came when the Tampa Bay Lightning sent defenceman Ryan McDonagh to the Nashville Predators for Philippe Myers and Grant Mismash. This move was purely a business decision as Tampa Bay needed to clear cap space.
In McDonagh, the Predators get a solid top-four defender who plays a shutdown role. His offence has declined in recent years, but he could see a larger role with Nashville. Myers has struggled to play consistently since breaking into the league in 2018-19 and appeared in just 27 NHL games last season. Mismash scored 12 points in his rookie season in the AHL last year.
Montgomery to Bruins, Lalonde to Red Wings
It seems as if every week an NHL team has a new head coach. This week in just the Atlantic division, we have two. The Boston Bruins have signed Jim Montgomery and the Detroit Red Wings have signed Derek Lalonde.
Montgomery spent the past two seasons as an assistant coach with the St. Louis Blues. He made his NHL head coaching debut with Dallas Stars in 2018-19 but was fired after just a year and a half. He was extremely successful in the NCAA with the University of Denver from 2013-2018, winning a championship in 2017.
Derek Lalonde could be the best coach signing of the off-season. While most teams continue to recycle head coaches, Steve Yzerman and the Detroit Red Wings went a different route by signing the Tampa Bay Lightning assistant. Lalonde spent the previous four seasons as part of Jon Cooper's staff after rising the ranks of the USHL, the ECHL and the AHL. The first-year NHL head coach will look to turn around a Red Wings team that has missed the playoffs for six consecutive seasons.
Do something Toronto
Other than re-signing Timothy Liljegren last week, the off-season has been awfully quiet in Toronto. All reports point to them being fixated on finding a new starting goaltender but nothing substantial has materialized.
Their next concern is getting a deal done with RFA defender Rasmus Sandin. There appears to be teams interested in signing him to an offer sheet which could be driving his price up.
It seems speedy winger Ilya Mikheyev will be on the move. Toronto simply doesn't have the cap space to keep him, and they have been shopping his rights. Look for decisions on Mikheyev and Sandin this week.