Around the NHL: The biggest surprises (good and bad) in the NHL this season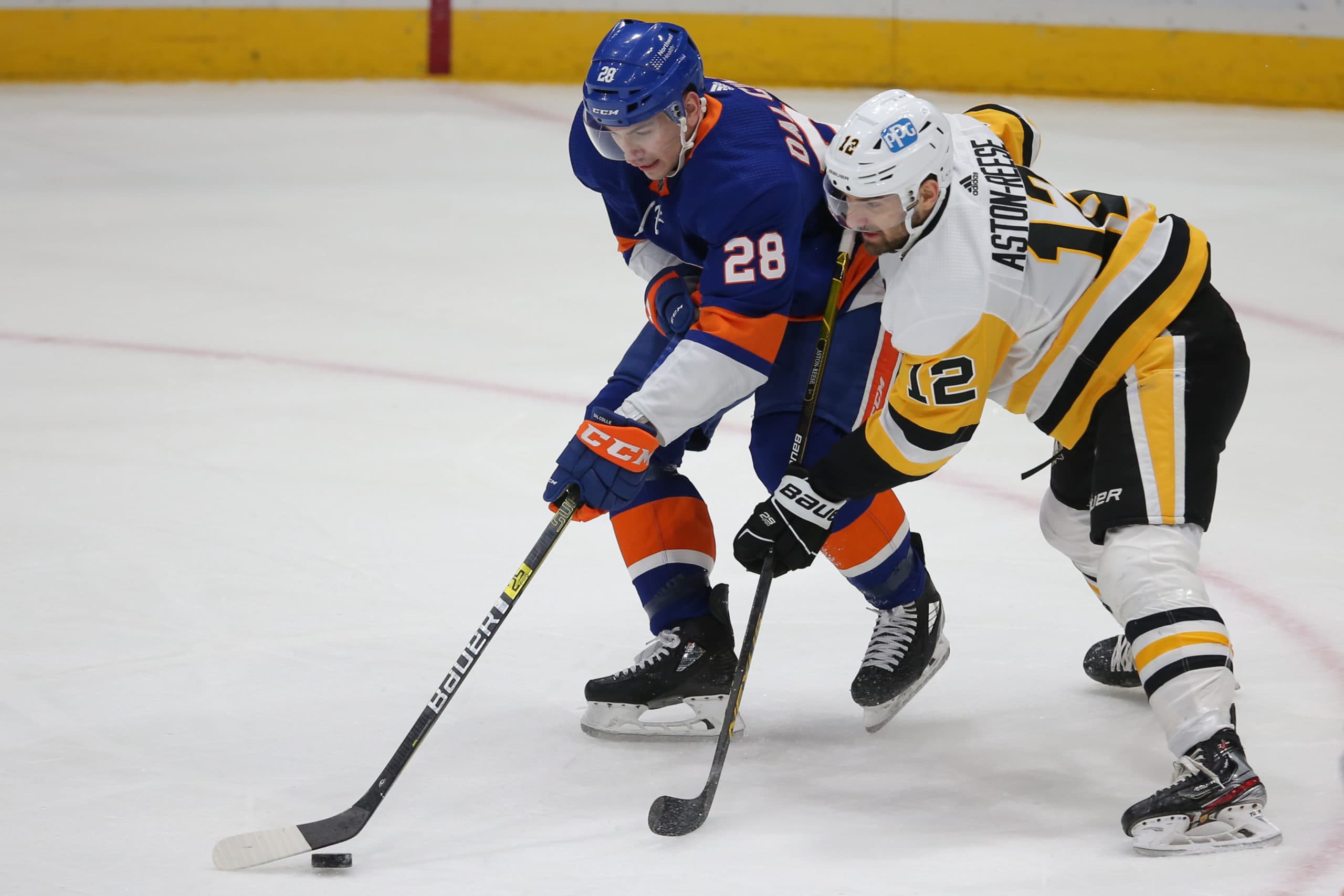 Photo credit:Brad Penner-USA TODAY Sports
A few days ago, I looked into
some of the biggest surprises from the Leafs
, so today I figured I'd take a look at some of the biggest surprises in the NHL. This can include players/teams who have exceeded expectations, performed well below expectations, or some who had no expectations and still disappointed, and I'll also try and guess if it will continue for the rest of the season. This is based on my own expectations going into the season, as well as my current evaluations, so there will probably be a few that you aren't surprised by or don't think shouldn't be on this list.
Pleasant Surprise: Detroit Red Wings
The Atlantic division was probably the one division this year that I thought would be pretty easy to predict. Tampa, Toronto, Boston, and Florida would all be the dominant teams that they looked like on paper, Montreal would go back to being a mediocre team after a Cup Finals run, and Detroit, Ottawa, and Buffalo would be lottery contenders. Well, Detroit has decided otherwise, as they've come along and become a somewhat competitive hockey team. It shouldn't be too much of a surprise, since they have Steve Yzerman at the helm now, and as Leafs fans have learned, sometimes an injection of youth is all you need to turn a bad team into a competitive one. They've found that injection in their top prospects Lucas Raymond and Moritz Seider, as well as taking advantage of a dumb Carolina decision and bringing in Alex Nedljkovic in net. This with some already solid talent in Dylan Larkin, Tyler Bertuzzi, and Filip Hronek has turned the Wings into a competent, if not fun, team this year.
Will it continue?: Every year, there's always one or two teams that defy analytics and make the playoffs on a lucky streak, so there's a chance. But, if the Wings underlying numbers do come back to bite them, they'll probably fall back down to earth a bit, since they currently sit in 30th in CF% with 45.26% and 21st in xGF% with 48.24%. Not the most sustainable numbers if they want to make the playoffs, and considering that the main reason they currently sit in a playoff spot is because the Bruins have played five fewer games, they probably find themselves out of the playoffs this year. That said, they've made one hell of a statement.
Disappointing Surprise: Montreal Canadiens
The Habs were the biggest surprise last year, upsetting two powerhouses in Toronto and Vegas while making a deep playoff run before looking very outmatched in the Cup Finals against Tampa Bay. Even with that run, had this team brought everyone back fully healthy, I still wouldn't expect them to make the playoffs. And then they lost their shutdown center Philip Danault to free agency, their young draft pick that they reached for solely because they needed a center in Jesperi Kotkaniemi to an offer sheet, their shutdown defenseman in Shea Weber to injury, and Carey Price, who was arguably the reason they made that deep run, still hasn't played a game this year for extremally valid reasons. Those losses made it seem very unlikely that we'd see the Habs return to the playoffs, but even then, I don't think I expected them to be *this* bad. Even with an average lineup, they were always a strong possession team, and yet this season they sit 25th in CF% with 47.02% and 30th in xGF% with 45.13%. They've even made Brendan Gallagher bad this season! And even then, the biggest surprise is still that they didn't use their Cup Final run as an excuse to keep GM Marc Bergevin around for another decade and actually fired him!
Will this continue?: This season, definitely. Their biggest reasons for success last season aren't going to be around, with the exception being Carey Price, whose regular season performance is much more inconsistent than his playoff performance. On top of that, Dominique Ducharme is a pretty bad coach, with the team's numbers looking brutal now that they aren't propped up by Claude Julien's systems in early 2021, and probably would have just been the interim for the year if they lost to the Leafs. At least they'll get a high end prospect this year for their troubles *looks at their trade history* oh wait, they traded it for Christian Dvorak to replace the center depth they lost, thinking that pick was expendable because they had the first from the offer sheet that Carolina (who is currently second in the league) made on Kotkaniemi. It sucks to see them struggle, but I can't say I'm too bummed either.
Pleasant Surprise: Anaheim Ducks
While the Red Wings have been disguising themselves as a good team with a youth injection, the Anaheim Ducks have actually been that team. They didn't really make any big additions through trade or free agency, but where the big additions have come from have been the breakout seasons of Trevor Zegras and, to a lesser extent, Jamie Drysdale, as well as a return to form for John Gibson. This has seen the team reach another level, and some players you wouldn't expect to see play well play well, particularly Sonny Milano, a former 2014 first round pick who was starting to look like a bust, but has found new life alongside Zegras. It might not be the best thing for them long term, as it probably means that some of their upcoming free agents in Rickard Rakell, Hampus Lindholm, and Josh Manson aren't dealt, even though they don't quite fit into the teams future window, but at the very least, it's made the culture there a lot more fun, which is how you avoid becoming a Buffalo in a rebuild.
Will this continue?: The Anaheim Ducks are, to steal an old Hockey Twitter term, #ActuallyGood. Not amazing, but they find themselves 16th in CF% with 50.06% and 13th in xGF% with 50.85%, but good enough to be a legitimately competitive team, and in a division as weak as the Pacific, it's possible they can find their way in the playoffs. A lot of people forget, but that Leafs team that first made the playoffs in 2016-17 with a youth injection also had pretty average numbers, with a 50.95% CF% and 51.17% xGF%, and were still a playoff team, so it's very possible for the Ducks, especially with a goalie like Gibson in the crease.
Disappointing Surprise: New York Islanders
I think this was the first time since John Tavares left the Islanders that I actually predicted the Islanders making the playoffs in my preseason predictions. Not just that, but I even had them winning the division, and if you asked me, they were probably the only team in that division that I was certain would make it. Leave it to the Islanders to once again prove me wrong, but this time, that's not a good thing for them. Not only are they 8-12-6 and already 11 points out of a playoff spot, it's not even bad luck, they just plain suck. In the past they had a team that on paper wasn't good, but excelled because coach Barry Trotz created an excellent system for the team, but this year's team hasn't been doing that, sitting in 28th with a 46.01% CF% and 24th with a 48.02% xGF% this season.
Will this continue?: To cut them some slack with, they've had their fair share of injuries, a terrible schedule to start the season because their home arena wasn't ready yet, and also had a lot of players deal with COVID when the season wasn't on pause. So, there's probably a reason they aren't playing like their usual selves besides them just plain sucking. But, even if they turn it around, they have quite the hole to dig themselves out of, and a lack of scoring talent isn't going to help that issue.
Pleasant Surprise: Nazem Kadri
Who else had Kadri having a career year at 31? While he's had some strong seasons in the past, particularly his breakout season in 2012-13, and his back-to-back 30 goal seasons in 2016-17 and 2017-18, but he's never had a year like this. Kadri currently has 38 points in just 24 games, and had a wild 10 game point streak where he put up 21 points. I obviously have a soft spot for him because he used to be a Leaf, but it's great seeing him succeed in Colorado. Now if only he could try and not get suspended in the playoffs, and it'd be the perfect year for Kadri.
Will this continue?: I mean, he's currently on pace for 129 points, which I think is probably a bit too out of reach. Plus, part of that success came from being in a big role while Nathan MacKinnon was out with an injury. That said, he finds himself on another seven game point streak with 13 points in this stretch, so maybe he does continue. But, with an on-ice shooting percentage of 13.19% at 5v5, and an overall personal shooting percentage of 14.7%, he'll probably come back down to earth.
Disappointing Surprise: Taylor Hall
So, I'll keep this one brief because the only reason this result is disappointing is because I just wasn't informed enough. I completely forgot that David Krejci retired, and that has played a big impact on the Bruins this season. Beyond the top line, the team has very little depth, and Hall and Craig Smith kind of have to do everything themselves with Charlie Coyle not doing much in the middle. 14 points in 26 games isn't terrible, but Hall is capable of more, even if it's not his fault.
Will this continue?: It depends. Will the Bruins do nothing about their problems? Then yes, this will probably keep up. Will the Bruins make a deal for a second line center? Then no, that will probably lighten the load for Hall, and that line will probably play much better. It might be a good idea for the Bruins anyways, because Patrice Bergeron isn't getting younger, and when he goes, there's going to be a ton of problems for the Bruins, especially down the middle.
Pleasant Surprise: James Reimer
There's a bit of a trend with my pleasant surprise picks for players, as they seem to be former Leafs that I hated seeing leave. Anyone who knows me knows that I loved Reimer, especially since he broke out into the league around the same time as I started to really get into hockey, so it's nice to see him doing well like he has in glances in previous years. He's only played 16 games, but he still finds himself third in the league among starters in save percentage, third in 5v5 save percentage, 11th in goals saved above expected, and ninth in goals above replacement. There are probably better candidates in net for biggest surprise, but no one deserves it more than Reimer.
Will this continue?: Maybe? Who knows honestly, goalies are voodoo, and at 33, it's probably not the safest bet to assume he's having a career year. He's also on a pretty bad Sharks team, so that could lead to him being overworked or just left to fend for himself, which might worsen his numbers as the season goes on.
Disappointing Surprise: Phillipp Grubauer
I wouldn't say I was expecting Grubauer to play like he usually did in Colorado when switching teams, especially with an expansion team with an underwhelming roster. But I wouldn't say I was expecting his play to drop off to the point where he became the worst goalie in the NHL. You name a goalie stat, and there's a good chance he is last in that stat, or at least among goalies with more than 10 starts. Maybe the 2020-21 Avs really were just that good?
Will this continue?: Again, goalies are voodoo, especially once they hit 30. I don't think he'll be this bad going forward, but maybe he was just a beneficiary of Colorado's system, and won't repeat it otherwise.