Around the NHL: the Johnny Gaudreau sweepstakes, Evgeni Malkin stays home and Matt Murray to the Leafs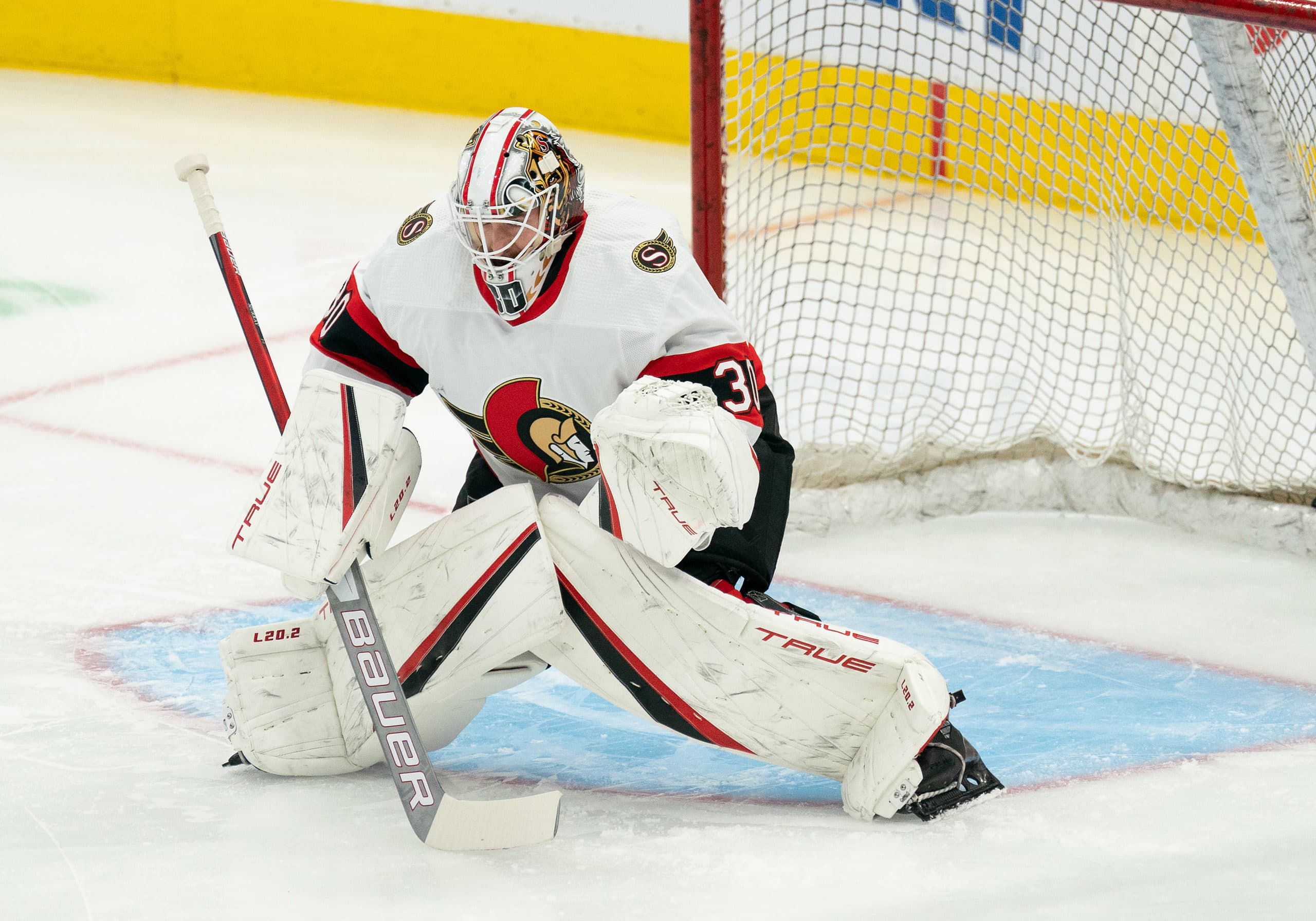 Photo credit:Nick Turchiaro-USA TODAY Sports
Free agency is set to begin in less than 12 hours, and everybody is wondering where will Johnny Gaudreau end up. While Gaudreau is the most exciting unrestricted free agent to hit the market since John Tavares, there are several other intriguing players available in all price ranges.
We have also seen a few high profile trades in the past seven days and plenty of rumours surrounding other quality players who could be on the move.
Free Agency
As mentioned above Gaudreau is the top unrestricted free agent available. After eight seasons in Calgary, he has informed the Flames organization that he will not be returning. It has been reported that this is solely a family decision. Gaudreau would like to move closer to home as he is expecting a baby.
The New Jersey Devils, New York Islanders and Philadelphia Flyers have been the most common destinations linked to Gaudreau and it seems both the Devils and Islanders are prepared to offer him long-term deals north of nine million per season.
Philadelphia is the closest geographic location to where Gaudreau grew up and his childhood team. They also have his close friend and former college teammate Kevin Hayes locked up for four more seasons. However, they do not currently have anywhere near enough cap space to put forth a competitive offer. There have been rumours they have been trying to move James van Reimsdyk and his seven million cap hit but nothing of substance has developed thus far.
Nazem Kadri, Claude Giroux and Patrice Bergeron are the next three most accomplished forwards available. With the re-signing of Valeri Nichushkin in Colorado, Kadri will be on the move. Many believe the Seattle Kraken will offer Kadri a massive contract and they remain the most common destination linked to him.
Claude Giroux is more of a toss up. All reports point to the Florida Panthers being interested in retaining him, but they will have to do some salary cap juggling. The Ottawa Senators are a possibility as well but at Giroux's age, he may be looking to join a stronger Stanley Cup contender.
Patrice Bergeron is either going to stay with Boston Bruins or retire. It will be a shock to all if he leaves to play with another team. With reports of David Krejci returning to Boston on a one-year deal, expect something to get done between the Bruins and Bergeron.
Other big name free agents to look out for are Darcy Kuemper, John Klingberg, Vincent Trocheck, Jack Campbell, Andrew Copp, Ondrej Palat, Ryan Strome, Andrei Burakovsky, Evander Kane, Ilya Mikheyev Josh Manson and Dylan Strome.
One name not mentioned here is long-time Pittsburgh Penguins center Evgeni Malkin. He just re-signed in Pittsburgh for four years at an AAV of 6.1 million.
Trades
Kyle Dubas got his guy. Last night Dubas acquired Matt Murray and two draft picks from the Ottawa Senators for future considerations. The Senators are retaining 25% of Murray's salary making his cap hit for the Leafs 4.68 million. Dubas is taking a gamble here that Murray can return to his Pittsburgh Penguins form.
Murray had glimpses of his former self in Ottawa but his time there was largely disappointing. Despite this, his main problem has been staying healthy and some of his underlying numbers were quite good last year. If Murray can stay healthy, this move could end up being one of Dubas' best. If not, letting Jack Campbell walk will be a massive mistake.
There are rumours the Leafs are still looking for a 1b type goaltender. A few names to look out for are James Reimer, Ilya Samsonov and Eric Comrie.
The Senators weren't done moving goalies. Earlier today they traded Filip Gustavsson to the Minnesota Wild for Cam Talbot. Talbot was unhappy when the Wild re-signed Marc-Andre Fleury earlier this week because he believes he deserved the number one job. This trade is another win for Pierre Dorion. Talbot will be the number one goalie in Ottawa, but Anton Forsberg is no slouch. The Senators are looking like they are ready to compete for a playoff spot for the first time since the 2016-17 season.
Prior to the draft, the Philadelphia Flyers traded three picks to the Carolina Hurricanes for defenceman Tony Deangelo. Shortly after, they signed Deangelo to a two-year ten-million-dollar contract. Deangelo is one of the more prolific scorers among defenceman, but character concerns have followed him his entire career. He is now joining his fifth organization since being drafted in 2014.
Brent Burns has been a name floating around as a possible trade target as well. The former Norris trophy winner is not what he once was, but remains an effective offensive defenseman at 37 years old. He carries a cap hit of eight million over the next three seasons and has a trade list of just three teams. It is believed the Dallas Stars and Carolina Hurricanes are on that list. Dallas seems to be the best fit. Burns' wife is from Texas and they spend their summers there at their 420-acre ranch. It also helps that his former teammate Joe Pavelski plays there and newly signed head coach Pete Deboer was at the helm in San Jose when Burns won the Norris in 2017.