Around the NHL: Winners and losers from the start of free agency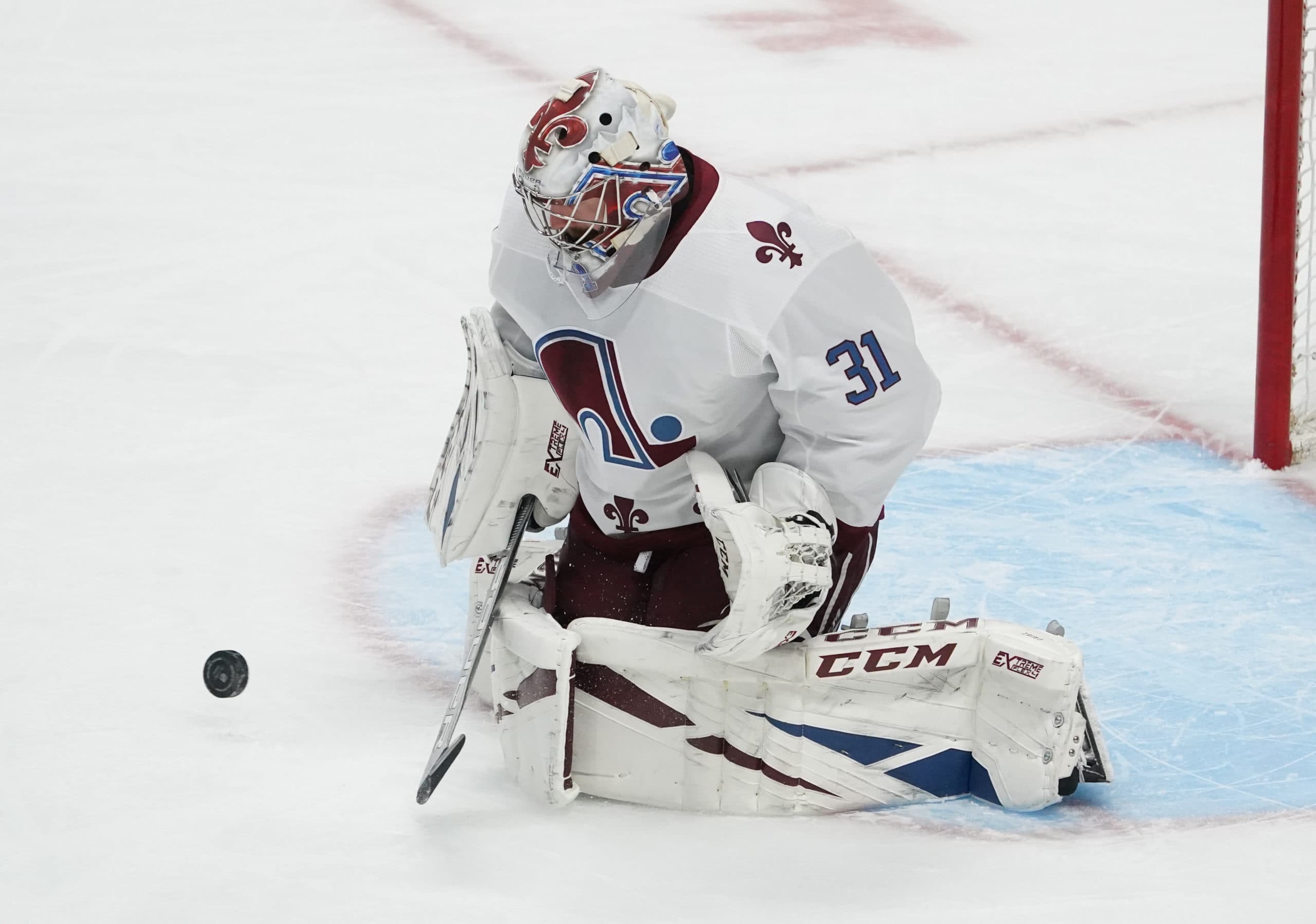 Photo credit:Ron Chenoy-USA TODAY Sports
The start of free agency is easily one of the most exciting times on the hockey calendar, as teams take this opportunity to bring in some players to help improve their roster, giving up no assets except cap space. However, in a flat cap era, cap space is an extremely important asset, and wasting it can ruin your team for years, even worse than a bad trade or drafting a bust with a high pick.
With that, there are always winners and losers in free agency. Some teams make out really well bringing in good players on low or market value deals, and others get greedy, sign a ton of okay players to contracts that won't age well, and then pay for it down the road (just look at all the assets teams have had to give up to get rid of bad contracts this offseason).
So, let's take a look at some of the biggest winners (and losers) from the first couple of days of free agency.
Loser: Edmonton Oilers
Let's start with maybe the most tragic one (only because I feel terrible for Connor McDavid), but after already weakening the roster by bringing in Duncan Keith, they made some interesting choices on free agency. While the Tyson Barrie contract isn't an albatross by any means, he still has his deficiencies, and doesn't improve their blueline. Zach Hyman will be solid value for the first couple years, but with his injury history and style of play, that's going to be a rough final five years. Cody Ceci is a puzzling choice especially with that term and money, and the fact that they then had to deal Ethan Bear, one of their actually decent defensemen, as a result, it makes it even worse. Because of this, they're going to be running a blueline of:
Nurse-Barrie
Keith-Ceci
Russell-Bouchard
Not a good look. At least the Derek Ryan signing was good value though.
Winner: Detroit Red Wings
Earlier on in day one, I was going to give the the Red Wings a win solely because they made no big deals, and not locking themselves into any bad long term deals after just starting to see the light after the disaster Ken Holland left behind in Detroit. And then, they sign Pius Suter to a solid two year deal. He'll be an excellent addition to the top six, and even if his rookie season turns out to be a fluke, it's not the kind of contract that will kill them, especially for a team still in a rebuild. Stevie Y does it again.
Loser: Vancouver Canucks
It's an important offseason for the Canucks, as they have to lock up both Elias Pettersson and Quinn Hughes, while navigating the cap crisis that Jim Benning created. He did okay in that regard, offloading Jay Beagle, Antoine Roussell, and Loui Eriksson, but then they got a similar cap hit by bringing in Oliver Ekman-Larsson and Conor Garland (who's worth the money, but they still didn't create more room for Hughes and Pettersson). Then in free agency, they throw $3 million at Travis Hamonic to come back, and $2.5 million for four years at *checks notes* Tucker Poolman??? Is this another Jeff Finger situation? Buying out Holtby and replacing him with Halak is solid work, but still, another rough offseason for Benning.
Winner: Arizona Coyotes
Admittedly, it's a lot easier to tear something down than to build it back up, but the Coyotes have done a fantastic job of weaponizing their cap space, bringing in bad one or two year contracts in exchange for their own bad long term contracts (Ekman-Larsson) or draft picks and prospects. Because of this, they're taking on Beagle, Roussel, Eriksson, Anton Stralman, and Shayne Gostisbehere and have two firsts and five seconds in next year's draft. Except, that first wasn't even from those, it was because they capitalized on a desperate Joe Sakic and got a first and Connor Timmins for Darcy Kuemper. They also signed Dmitrij Jaskin for $3.2 million for some reason, but they have the cap space to pull it off. Not bad for a team that just lost some big draft picks.
Loser: Carolina Hurricanes
They signed Tony DeAngelo. That alone is bad enough to make them the biggest losers of the offseason.
But wait, there's more! After spending years looking for a goalie to keep around, they decided to trade him because he wanted too much, in exchange for a UFA goalie in Jonathan Bernier and a third. You would think that they would get that goalie signed to save the trade, right? Well, they didn't, so they brought in Frederik Andersen for a million dollars more than Nedeljkovic wanted, and brought in Antti Raanta as the backup, which is an okay but very fragile (mentally for Andersen, physically for Raanta) tandem. Oh, and they also let Dougie Hamilton walk, despite still having the cap space to sign him. The Bear trade was some solid work, but what a bonkers offseason for what is usually a really smart team.
Winner: Seattle Kraken
I gave them some crap for the expansion draft
, but the Kraken had a pretty solid free agency. Bringing in Alex Wennberg and Jaden Schwartz helps out the top six a bit more, although it still lacks finishing talent. But more importantly, they got their goaltending tandem all figured out, as they signed Phillip Grubauer to a six year deal to help support Chris Driedger, who has just 38 games to his name. 38 really good games, but still only 38. And as a result, they got a second for Vitek Vanecek by sending him back to his old team. I don't think these contracts will age well, but at the very least, they improved the forward core, stabilized the goaltending, and made the team competitive enough to maybe challenge for a playoff spot in a really weak division.
Loser, but had their hands tied: Colorado Avalanche
The Avalanche took a rare L these past couple days, but understandable from their perspective. First, they re-signed Landeskog to a pretty big contract that goes until he's 36 years old, something that will definitely bite them in those final years. But, it was needed, because he's the captain, and one of their best players, and they'd need him if they want to stay competitive. If you win, you don't care about the contract. Second, they lost Grubauer to free agency after not wanting to pay up for him, but that was understandable considering they only have about $9 million in cap space and only nine forwards under contract (that Erik Johnson contract is definitely looking like trouble now). But, with how quickly the goalie market dried up, they had to go crawling to the Coyotes for Kuemper, who took advantage and stepped on their throats for us much as they could get, resulting in losing a first round pick and Connor Timmins. Sakic has definitely had better days, but he's in win now mode, so all these moves are still good win now moves.