Auston Matthews is a game time decision for the Leafs tonight, he should probably sit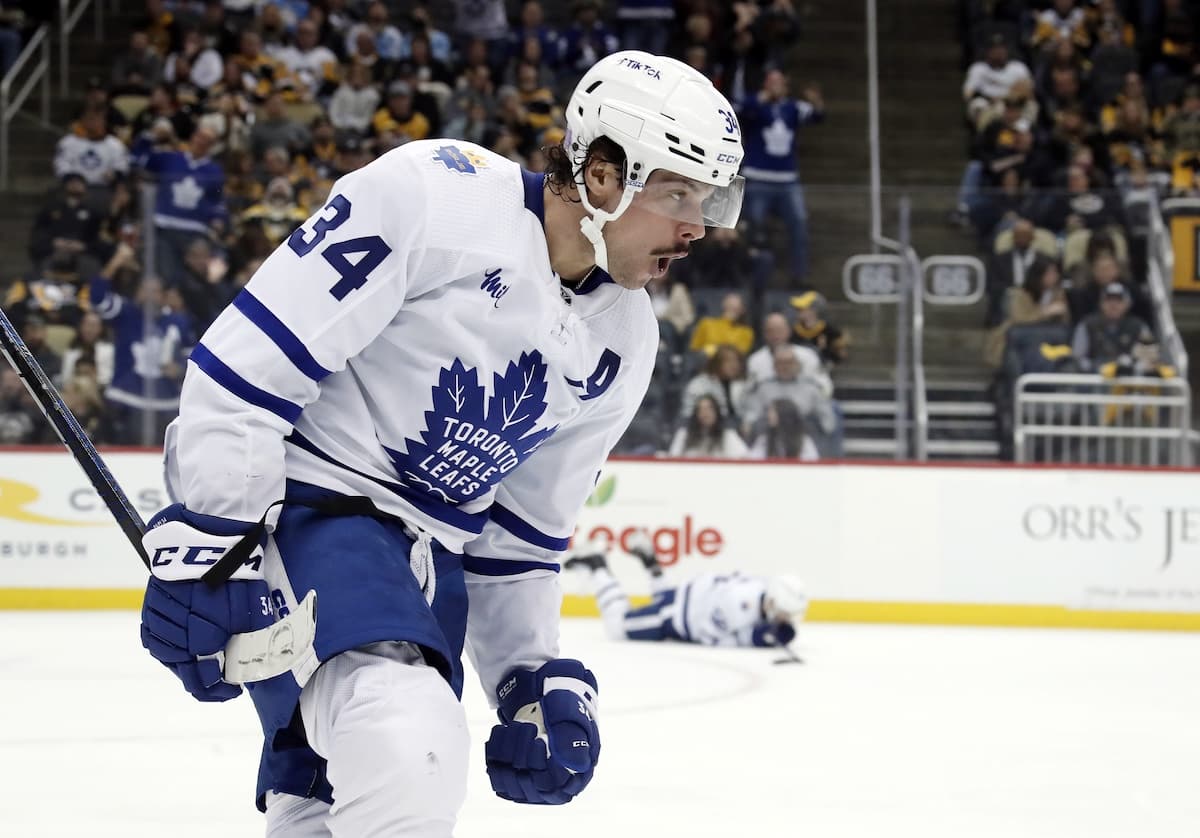 Photo credit:Charles LeClaire-USA TODAY Sports
After Auston Matthews sat last night against Nashville and Toronto didn't sink into Lake Ontario it led to the obvious question, will Auston play in Detroit on Thursday? It doesn't seem that we have that answer yet, but that could just be a matter of gamesmanship as the answer seems fairly obvious.
While Sheldon Keefe is identifying Auston as a game-time decision, it seems reasonable that they already know the answer one way on the other and much to the chagrin of sports gamblers, their feelings aren't being accounted for in this scenario.
If the Leafs truly believe that Auston is fine to play, it seems odd that it was such a light ailment that it was dealt with entirely over the course of the game against Nashville. It could have been something as simple as a stomach bug or just a little muscle tightness and the Leafs didn't want to subject their star player to unnecessary discomfort, but the way that it was spelled out that he was dealing with something that was bothering him for a while, a night off against Nashville probably didn't fix much. If he can play tonight he probably could have played last night and whatnot. It seems a little strange.
That said, most competitive people want to get back into the fray as quickly as possible and the idea of sitting an extra night might not be Auston's first choice, even if it is the right one.
As an outsider with no knowledge of what is actually going on here, I tend to lean towards the sit Auston tonight approach. It's a road game against a beatable team and the Leafs are in a comfortable spot both in their division and the playoff standings. There isn't a huge need to rush Matthews back especially when there seems to be a lot that can be learned from exploring William Nylander at center. (Of course, you could just put Nylander at center and have Auston in the lineup too, but I'm not going to go into all the reasons why that's not exactly the same.)
Anyway, sitting Matthews tonight would give the star player something resembling a more reasonable recovery time from what is ailing him. He last played Sunday and he won't be playing again until Saturday. That's a better break and given that it's a road game and one against a divisional opponent that might want to play him a little harder knowing he is banged up, the better long-term outlook is to have him sit this out.
Of course, no one is asking me and flailing wildly in the dark guessing about injuries is never a good look, but looking at the facts, Matthews has barely had time off to recover and the Leafs are very much locked into 2nd in their division and on a collision course to face Tampa in the first round no matter what happens in the next 40 games, it seems pointless to rush Auston back to face the Red Wings.