Auston Matthews is set to chase NHL history tonight with Connor Bedard in the building: Leafs Morning Take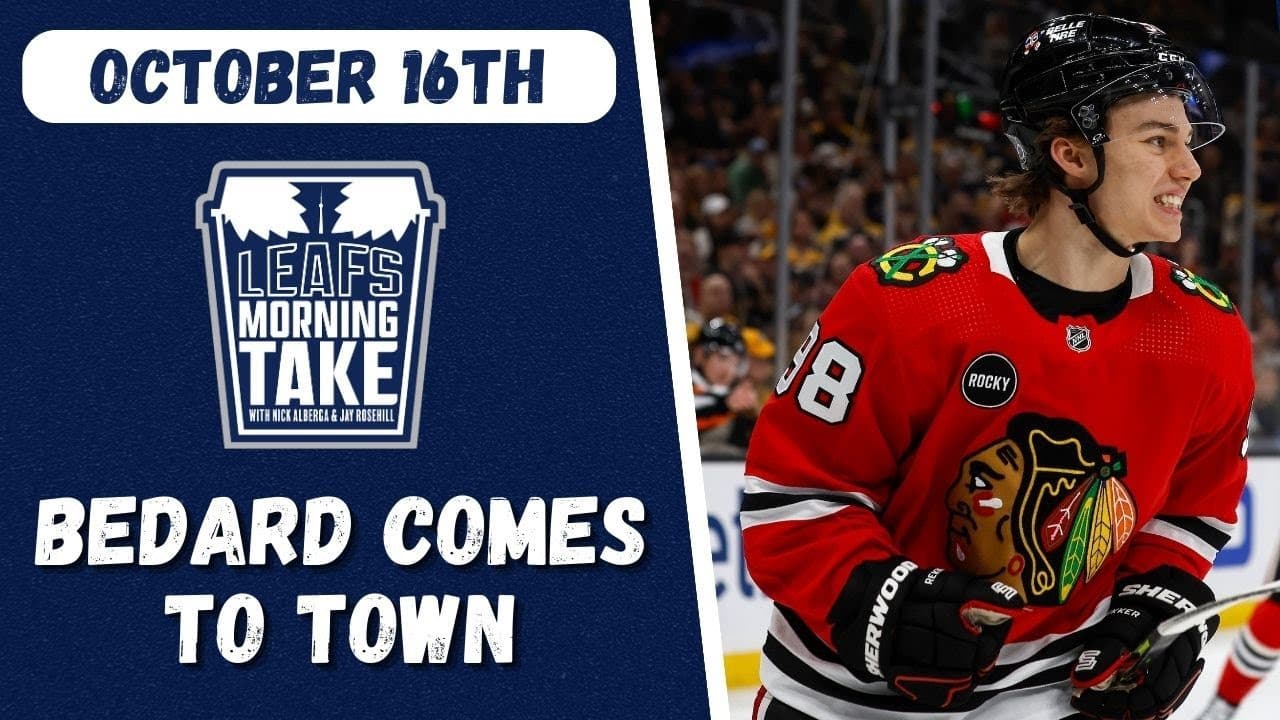 First and foremost, just wanted to give a huge shoutout to our two newest sponsors: Crown Royal and Door Dash.
Welcome aboard!
All I can say is hold onto your hats because the Maple Leafs express is flying to start the season. Unbelievably, Auston Matthews has a chance to make NHL history tonight when the Leafs host Connor Bedard and the Blackhawks if he can notch a third consecutive hat-trick. Insane, right? Guy's on a different planet right now.
Anyway, I had Jay Rosehill break down Saturday night's Ryan Reaves tilt with Marcus Foligno to kick off the
Monday edition of Leafs Morning Tak
e. It's always a good warmup to get the juices flowing. When it comes to fighting in the National League, Rosey can tell you a thing or two.
After that, we recapped the 7-4 win over Minnesota. Matthews was phenomenal, and so was William Nylander. PAY THE MAN! Furthermore, I'm looking forward to seeing what they do tonight against an inferior opponent to finish off their three game homestand to star the year. Joseph Woll will make his first start of the season, plus Jake McCabe and Max Domi will square off against their former squads for the first time. Time to cook!
Meantime, in case you missed it, the goal song controversy rages on. I discussed my exclusive report from over the weekend about the Leafs getting complaints about the 'Pursuit of Happiness' goal song. According to multiple sources, it's not coming back. Oh well. If this is the most polarizing topic in the market, it means things are going pretty well.
Tune in on Tuesday at 11 AM ET. Anthony Stewart will make his guest co-hosting debut sitting in for Rosey. We'll recap the Leafs/Hawks game, and also look ahead to Toronto's five game road trip that kicks off Thursday night in Sunrise.
If you haven't done so already, please subscribe, like, and leave us a review wherever you're checking us out.