Auston Matthews on a maintenance day, McMann could play tomorrow, and a Brodie injury update: Leafs Practice Notes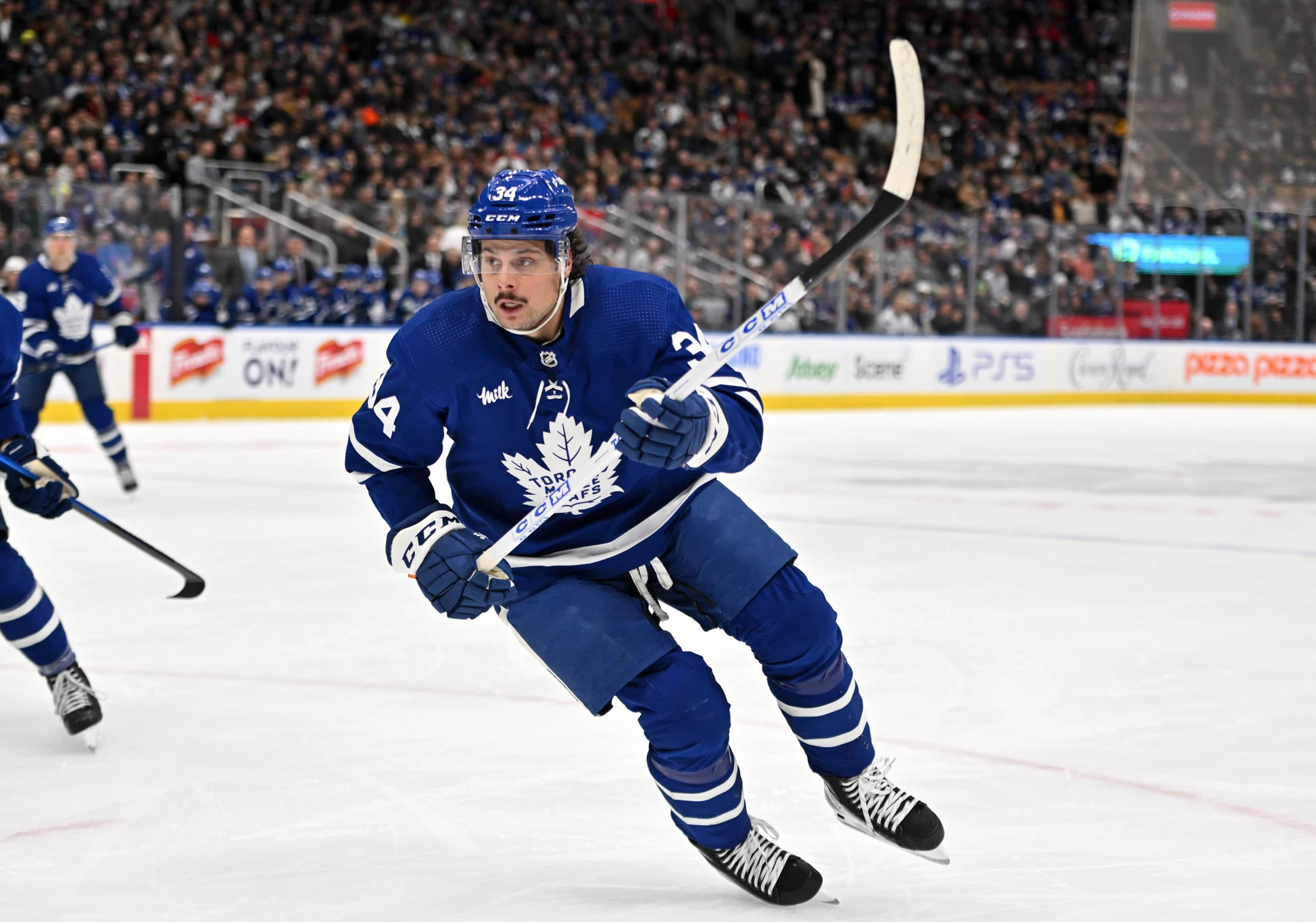 Photo credit:Dan Hamilton-USA TODAY Sports
Few things will cause a panic in Leafs land quite like Auston Matthews missing a practice. Maintenance days happen all the time, but with a player that has twice missed significant time due to a wrist injury and has had his game slowed down as a result of it previously, there is always a concern that we are heading down an unfortunate path once again. I guess January is the time to do that, and it sure beats April or May, but we can rejoice that it doesn't seem to be too serious.
The "they'll see how he is tomorrow" aspect isn't overly reassuring as it could point to playing through something. That said, sitting Matthews for the first night of a back-to-back probably wouldn't accomplish much in that situation so, it's best to let it play out rather than speculating and letting minds drift towards the worst case scenario.
The fun part of a Matthews maintenance day is that we get a practice filled with absurd line combinations.
It is interesting to see that Nylander was moved into the middle and that likely fits with the idea that Matthews might be out tomorrow, otherwise, we would have seen almost anyone else in that spot. It's also interesting that it's not Kerfoot or Jarnkrok taking reps and instead the Leafs are leaning into Nylander and his strong play to step up if needed. Engvall would certainly help address some of Nylander's defensive zone issues and add a sense of reliability to that unit, so I don't completely hate it. It would be nice to see Nylander take a few reps at center this season prior to the trade deadline so the Leafs know whether or not he's an option if a Tavares or Matthews injury occurs post trade deadline without bringing in a new option.
Regardless of if Matthews is in or out, it will be interesting to see if Keefe manages his icetime a bit differently. Do we see the Tavares line get the bulk of the work for the next few games? They've looked capable of handling it.
As for McMann coming in, he was tested out in Engvall's regular spot. David Alter noted that McMann took a few reps with the fourth line group as well, but was primarily working with Kampf. It would be interesting to see if McMann goes with that unit regardless of what happens and if Engvall ends up replacing someone like Dryden Hunt on the fourth line. Engvall looked good with Holmberg when they played together and would certainly pick up a few extra shifts subbing for McMann as well.
Finally with Brodie out, Timmins is in indefinitely. We might see Jordie Benn at some point, and Keefe mentioned over the weekend the benefit of fresh legs in the second half of a back-to-back, that would apply just as well to Wednesday and Thursday as it did to Saturday-Sunday. If McMann isn't in Wednesday, expect him Thursday. Benn doesn't look to be in Wednesday, but could very well give Giordano or someone else the next night off too.
Brodie's time on the injured reserve seems more about getting him back to 100% and taking advantage of the fact that Toronto has options on their blueline. The placement on the IR means he's out a week, so that means he'll for sure miss the next three games and could be eligible again next Tuesday against the Panthers.
The Leafs play tomorrow night at home against the Predators before heading to Detroit for a Thursday game against the Red Wings.